It wasn't quite Valentine's Day, but on the evening of February 11th at The Hollow in Albany, it felt like a holiday nonetheless. For night one of their two-night run, The Seapods made their long-awaited and triumphant return with a rare treat — a reunion show for the hungry masses.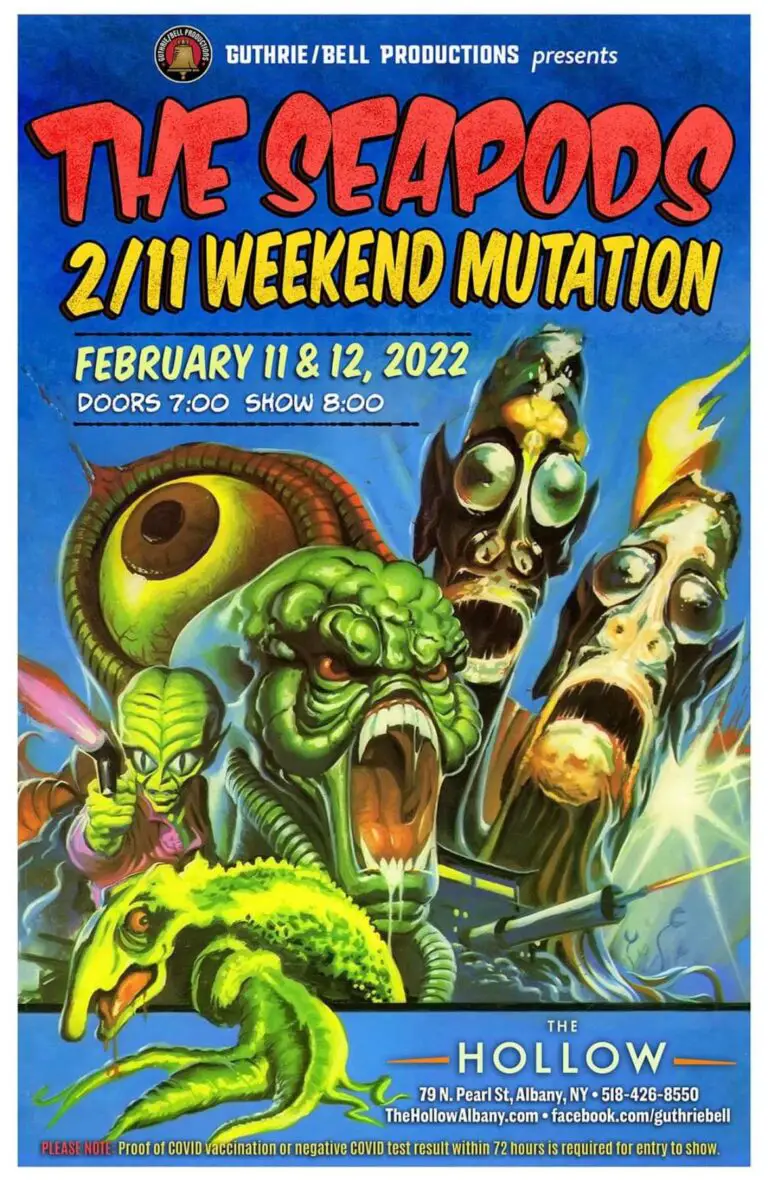 Night One of the Seapods
From beginning to end The Seapods absolutely brought the heat and it was impossible to tell they have only played together a few times over the past two decades. They knew we were hungry too, so this band packaged and delivered three whole sets of delicious and filling music. Each set was a slightly different tone from the last. It was a veritable feast and everybody left feeling full and very satisfied.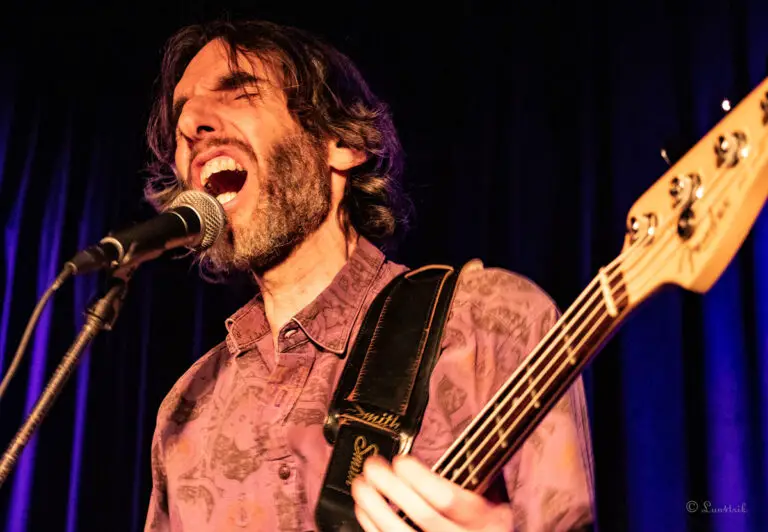 Set one started out with Max Verna (guitar, vocals) solo. He was later joined by Tom Pirozzi (bass), Brian Mangini (keyboards), and Ted Marotta (drums) with a special sit-in during set two by guitarist Todd Pasternack.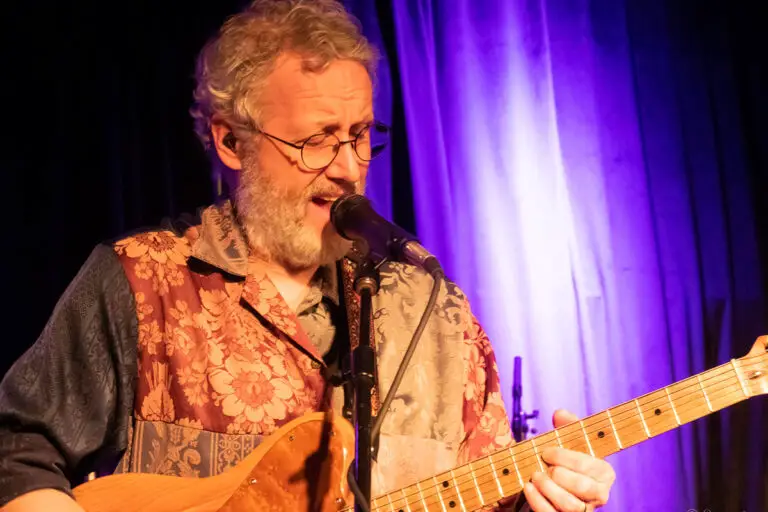 This was my first time seeing The Seapods perform and I was enchanted immediately by the fact that every single band member up there looked like they were having the time of their lives. These dudes absolutely love what they do from the bottom of their hearts and it's contagious. Everyone in the crowd had a blast too.
Friday, February 11 Setlist
Set 1 (Acoustic): Stephen O'Rourke She Makes The Journey Millworkers' Lament Long Black Veil (Lefty Frizzell) Something Like Olivia (John Mayer) It Takes A Lot to Laugh, It Takes A Train To Cry (Bob Dylan) Matchmaker Guardian Angels Sunrise Branch's House Switchblade (Marv Albert)
Set 2 (Electric Set 1): Theme For Another Enlightened Rogue > Keep In Mmind Token Time > The Guide To Roadside Ecology Here To Remind You Money To Burn The Pull From Adirondack Blue > Till Then Reelin' In The Years (Steely Dan)
Set 3 (Electric Set 2): Waiting 4 Da Bomb To Drop > Schizophrenic Rain Josephine's Grand Motion > Jet Smooth Ride John Henry's Hammer Sneakin' Sally Through The Alley (Allen Toussaint) Blackberry Brandy
Encore: Get Out Of My Life Woman (Allen Toussaint) Can't You Hear Me Knockin' (The Rolling Stones)
Night One Photo Gallery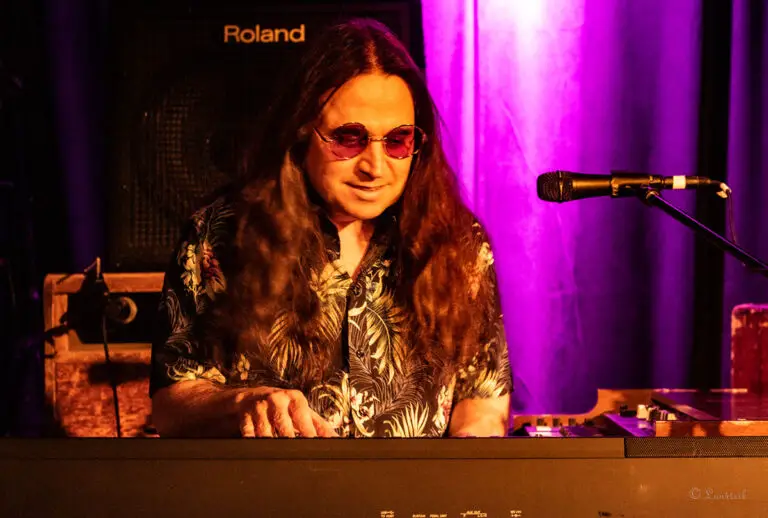 Night Two of the Seapods
On Saturday, February 12, the Seapods came back for night two of their two-night run at The Hollow in Albany. I wouldn't have thought it possible to impress me more than they did on night one, however, this shockingly talented group of musicians blew me away yet again on night two.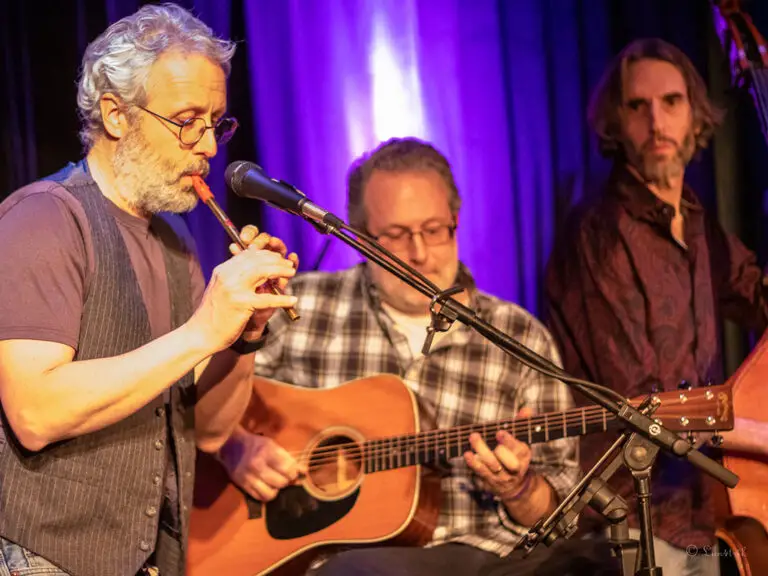 Bluegrass, Rock, and Everything in Between
Set one on night two was a lovely warm-up of our souls with some bluegrass to get us all in the groove. It wasn't just any old set of bluegrass, though. We had electric banjos and several sit-ins as well. Sam "Zucchini" Brewton sat in on drums; Crick Diefendorf on banjo and guitar; and Josh Himmelsbach on mandolin.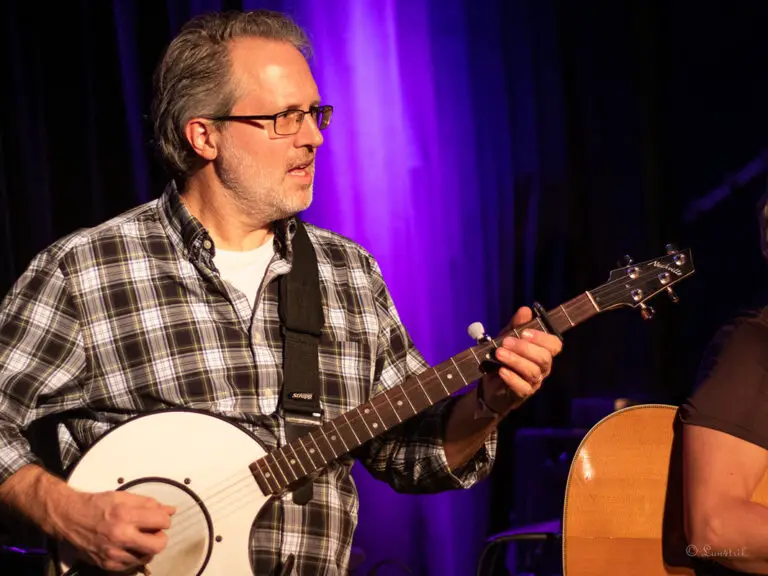 Set two was pretty stacked with some rocking tunes. The high-energy set left everyone wondering where The Seapods could possibly go for set three. Well, set three was absolutely the cherry on the sundae. It was all about the long jam and it could not have been a more perfect ending for a delightful two nights of music.
Saturday, February 12 setlist
Set 1 (Acoustic): John Henry's Hammer (Max solo banjo) Shady Grove (traditional) Pig In A Pen (traditional) Dire Wolf (Grateful Dead) Galway Girl (Steve Earle) Rocky Top (Osborne Brothers) Oberon And Titania Ruby Red Josephine's Grand Motion The Pull From Adirondack Blue
Set 2 (Electric Set 1): Michael Murphy Rusted Michael Murphy 3 Until I Break That's How They Got Along Stephen O'Rourke > La Fiesta! If I Had A Smile Cary Suite Anything Is Possible
Set 3 (Electric Set 2): Animal > What's The Buzz? (Jesus Christ Superstar) > Passengers en Route > Gunshot Static > Somedays Leaving The Monopole Jump For Joy (Kingfish)
Encore: Ship
Thanks to Rich Lemire for setlist assistance
Night Two Photo Gallery