From Broadway to Proctors Theatre, musicals Waitress and Aladdin are set to launch in February and October of 2022, respectively.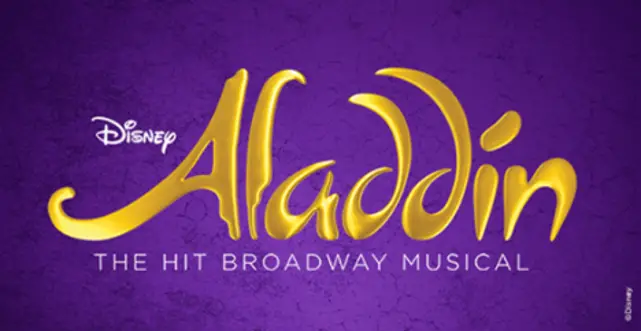 Aladdin
Based on the Academy Award winning film, Aladdin is a well known musical that first appeared on Broadway back in March 20, 2014. This North American tour will begin this upcoming October in Schenectady at Proctors Theatre, marking the first time Aladdin will be shown outside of New York City in almost two years.
Aladdin's crew will consist of 75 professionals with an additional 40 locals in each city visited during the tour. These cities include Austin, Kansas City, and San Antonio.
Certainly we are thrilled to have Disney return to create a new national tour, but I have to say, Aladdin has been asked for by the people of the Capital Region of New York ever since it first opened on Broadway eight years ago! We are ecstatic to have it here. 

Proctors Collaborative CEO Philip Morris
The full itinerary will drop at a later date, along with casting and ticket information. However, it has been confirmed for the tour to play in 36 cities. To be updated about future information regarding the tour visit  Aladdin The Musical.

Waitress
Waitress is a musical that was developed by an all female creative team. It will play at Proctors Theatre from February 25-27. In addition to using original music, others lyrics were made by Sara Bareilles who is a six time Grammy nominee, author Jessie Nelson, choreography by Lorin Latarro and direction by Tony Award winner Diane Paulus. 
Waitress the musical, which is inspired by an Adrienne Shelly film, is about a waitress and an expert pie maker. The main character, Jenna wishes for a better life out of her small hometown and distraught marriage. Fortunately for her, a baking contest nearby and the town's new doctor may be able to grant her wish for happiness and a fresh start.
It's an empowering musical of the highest order!

 Chicago Tribune 
Ticket information is available through the Box Office at Proctors in person or through their website Proctors.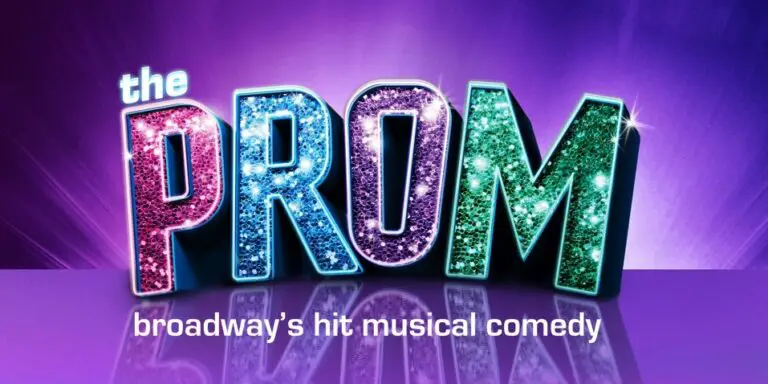 The Prom, is a musical where everyone can feel celebrated and now the producers and co-presidents of the Prom Committee are bringing the show to Proctors Theatre, from Friday, March 1 to Sunday, March 6. This show features a book by Tony Award winner Bob Martin and Tony Award nominee Chad Beguelin. 
Not only has The Prom, won the 2019 Drama Desk Award for Outstanding Musical, but Ryan Murphy (Tony, Emmy, Golden Globe and Peabody Award Winner), transformed The Prom into a film for the popular streaming platform, Netflix. This movie event stars Meryl Streep, James Corden, Nicole Kidman and a variety of other notable actors. 
Smart and big-hearted. Genuine joy rolls off the stage in this musical full of witty delights, irrepressibly energetic tunes, winking lyrics and a cheeky book. I seldom stopped laughing. It's a damn good time! Did I shed several tears in The Prom's final scene? Maybe I did."

New York Magazine
The musical has a different cast compared to the film by Ryan Murphy. In fact these stars are: Kaden Kearney (they/them) as "Emma, High School Student, Banned from the Prom," Kalyn West as "Alyssa Greene, Head of Student Council with a Secret," Courtney Balan as "Tony Award Winner Dee Dee Allen," Patrick Wetzel as "Drama Desk Award Winner Barry Glickman," Emily Borromeo as "Angie Dickinson, Broadway Chorine," Bud Weber as "Trent Oliver, Esteemed Julliard Graduate/Cater Waiter," Sinclair Mitchell as "Mr. Hawkins, High School Principal," Ashanti J'Aria as "Mrs. Greene, President of the PTA" and Shavey Brown as "Sheldon Saperstein, Broadway's Press Agent with a Plan." 
To learn more information about the musical or to buy tickets visit Proctors.org or the Box Office at Proctors Theatre.