written by Matthew Romano
Happy Birthday Gregg Allman! The road for the Allman Brothers Band certainly does go on forever. Some of its trails were carved by two of their managers who graduated from Syracuse University. They made residency history at the Fillmore East and The Beacon Theater in Manhattan during their time.
The band evolved with a changing cast at Syracuse University's Manley Field House over the years as well. The Allman Brothers Band even took on a summer-like residency at the New York State Fairgrounds & ballparks every August.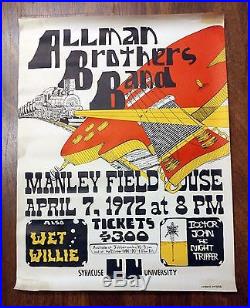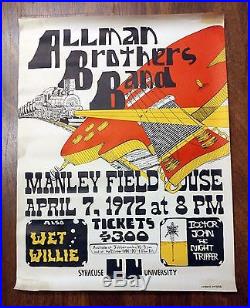 The musical concept Gregg Allman and his brother Duane 'Skydog' Allman founded in Florida has had Syracuse ties since 1970. During an Allman Brothers Band gig that year on Collins Avenue in Miami, while noticing Eric Clapton in the crowd, Duane told his brother Gregg, "Bay brah, dig who the fuck is sitting over there" to which Gregg replied "Man, I saw him two songs ago."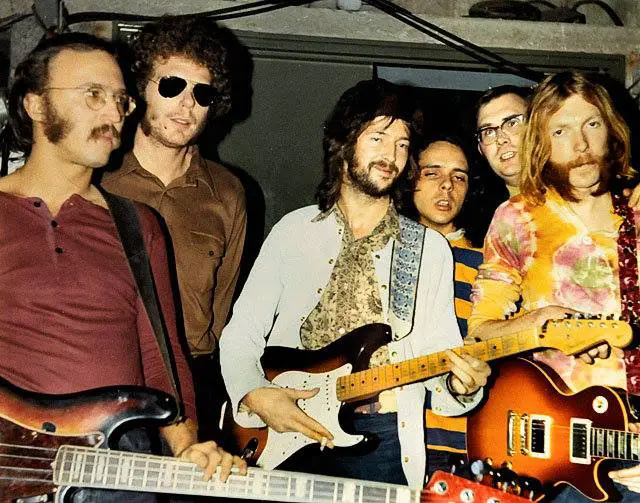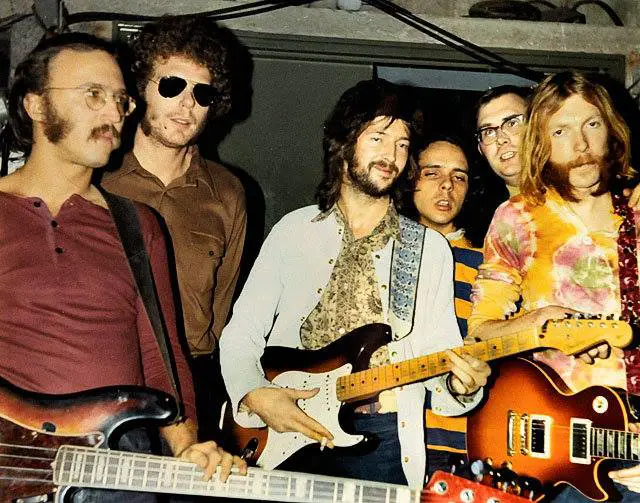 Clapton recruited Duane Allman to play in the studio on Layla and Other Assorted Love Songs. Duane only performed the legendary work live in Tampa, Florida on December 1, 1970 and the last time at The Onondaga County War Memorial in Syracuse on December 2, 1970. Elton John got to see it as he opened the show that night last minute when the dates changed. Less than a year later, Duane gave up his ghost in the band and Gregg took his brother's angel spirit on the road with him forever.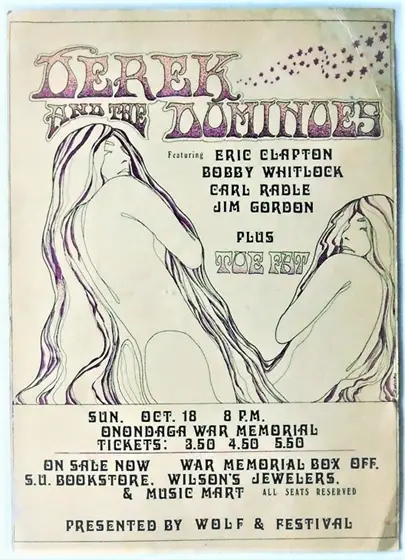 In March of 1987, many moons before their infamous residencies at the Beacon Theatre, Gregg Allman brought his solo band to Syracuse. The I'm No Angel tour had a stop at North Syracuse's USA Sams Rock club. My father, Mark Romano was running the infamous Ground Round chain restaurants that year. As he was ready to close shop one night, much to his surprise, Gregg Allman was posted up at his bar. Gregg's crew was in transit at the hotel next door on 7th North Street with only their tour bus as means of transportation.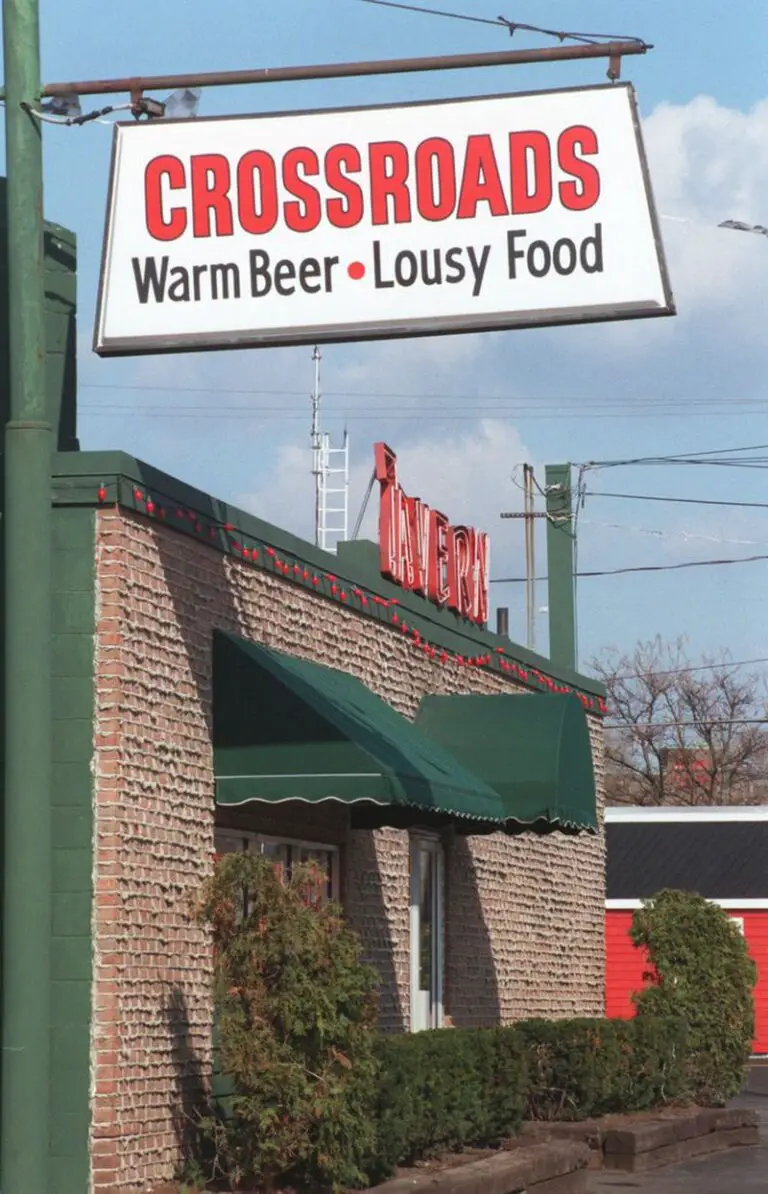 After some spirits and laughter, Allman asked Romano if he would be able to drive them in his Buick to other establishments that were open. They went to the legendary Crossroads bar on 7th north street to shoot pool & enjoy some conversation. They certainly talked good music as Romano's father Frank Romano's cousin played piano with Frank Sinatra in the seventies. As the closing hour approached, Gregg insisted they go to the club where he was performing the next evening.
Romano backtracked from the North Syracuse club to their hotel on 7th North in the early morning hours to drop them for the night. After all, he had to open the restaurant the next day. While feeling a little bedraggled, he saw Gregg return in true southern gentleman fashion. He brought Romano various records and tapes of music they discussed the night before on the town and passes to his show that evening.
I started 2009 in NYC at Gramercy Theater seeing Gregg's solo band perform there New Years Day and during Daytona Beach Bike Week that Spring. I was able to share the tale with Allman at the Turning Stone Casino after a solo band performance in 2009 as well. The same southern hospitality he showed my father was reciprocated as Gregg and I played some blackjack and talked blues music.
Allman joined Dave Matthews Band on stage at Madison Square Garden in April of 2009 for the Big Whiskey and the Groogrux King tour opening show. When Gregg headlined the 2011 New York State Blues fest in Syracuse, he spoke with Syracuse New Times writer and musician Jess Novak.
Jess's question "What is it about blues music and these older songs that draws you to them? Gregg replied, "It's kind of an outlet, ya know? If you got a little taste of the blues or something hanging on from way back, it's like a release. It damn sure works too." Novak found herself performing at Jones Beach with Devon Allman where Jason Isbell played prior and Gregg closed the show, an experience Novak described as "completely insane"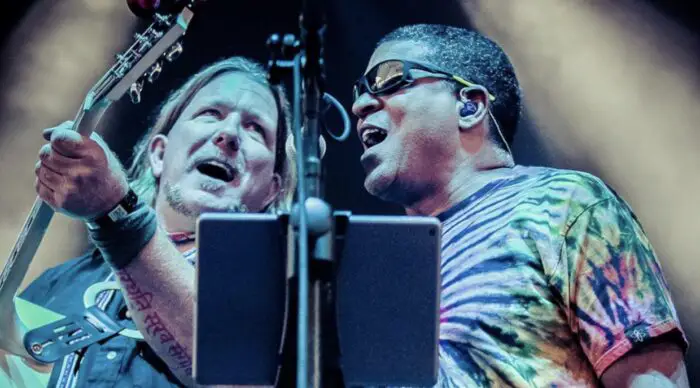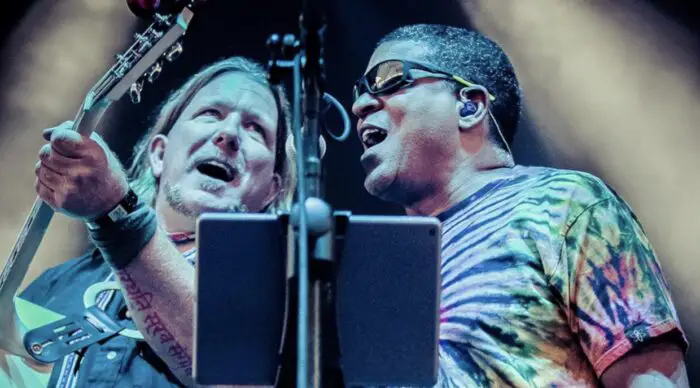 Gregg's sax player Jay Collins performs regularly at Syracuse's Salt City Waltz every year. In 2012 Gregg released his New York Times best selling book My Cross to Bear from a loungey first person account. Don't forget a 16-year old Cameron Crowe joined Gregg and the band on the road in the summer of 1973 to write a Rolling Stone cover story on the group.
Devon Allman is currently on tour with the young blood of his dad, ABB original bassist Berry Oakley and Dickey Betts kin. The Allman-Betts band is currently on their Allman Family Revival tour with a special birthday show for his father at New York City's legendary Beacon Theatre on December 8 with guests like Eric Gales, Robert Randolph. and G Love.
The Allman Brothers Band started The Peach Music Festival at Montage Mountain Ski resort in Scranton, PA in 2012. Allman-Betts band returned to the Peach stage this year collaborating with longtime ABB bassist Oteil Burbridge. Derek Trucks and Warren Haynes performed "Why Does Love Got to be so Sad?" at the 2020 Love Rocks NYC benefit at The Beacon Theatre on the infamous March 12th start date of the pandemic.
Soul Survivor of the original ABB, Jamoie Jameson, grooved on his drum kit at the Peach Festival's Mushroom Stage this year as well. When I spoke with Devon Allman briefly at the Peach and told him the tale of our pops he replied with a smile "Ah man, that sounds just like him."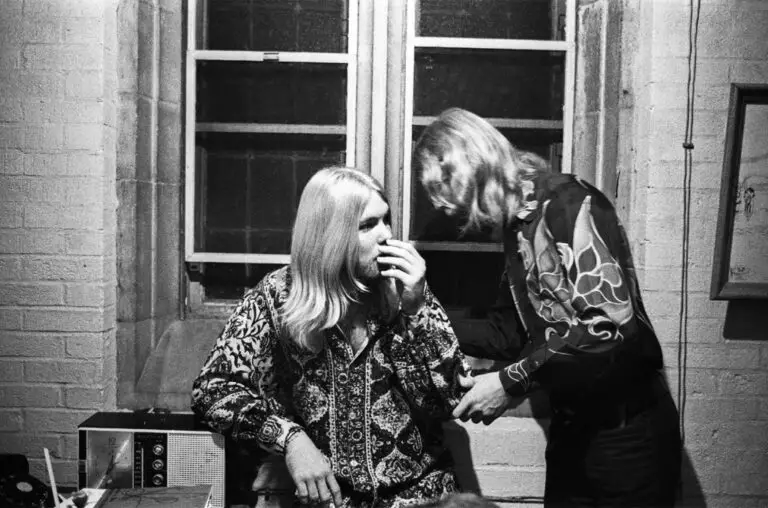 The life and legacy of Gregg Allman can best be summed up in his autobiography, My Cross to Bear: Music is my life's blood. I love music, I love to play good music, and I love to play music for people who appreciate it. And when its all said and done, I'll go to my grave and my brother will greet me saying, "Nice work, little brother—you did right"