On Sunday, December 5th, music legend, photographer and artist Graham Nash sat down with Alan Light, one of America's leading music journalists, to reflect on more than fifty years of an extraordinary life as captured in his new book of personal photography: A Life in Focus: The Photography of Graham Nash.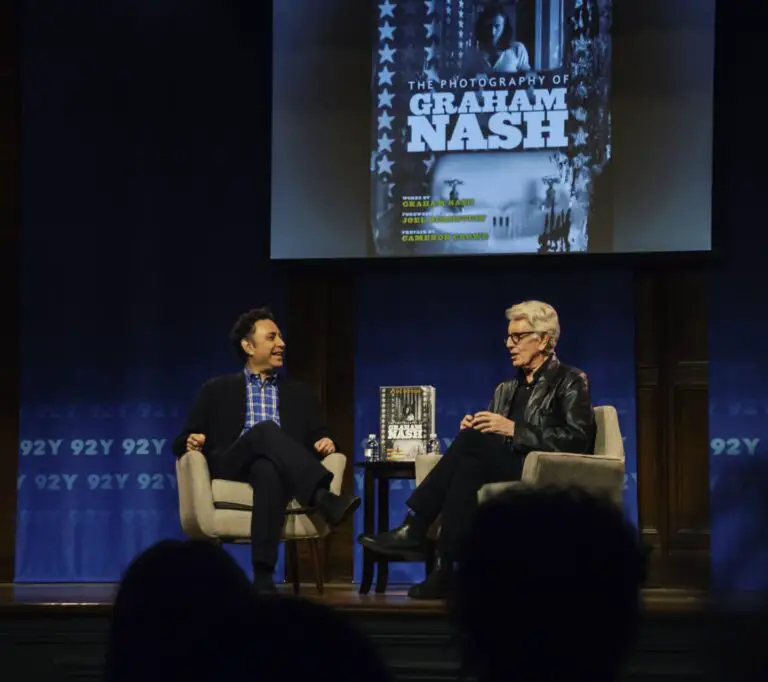 A Life in Focus: The Photography of Graham Nash includes an extensive collection of color and black and white photographs from the personal collection of Nash. Many of his photographs depict intimate moments with family and friends including Joni Mitchell, Stephen Stills, David Crosby and Neil Young. Other pictures in the book include fellow artists like Bob Dylan, Mama Cass, Twiggy and Johnny Cash.
During the interview, which took place at the 92Y cultural center in New York City, Graham discussed how he became interested in photography at a young age as well as how some CSNY songs like "Ohio" were created. Another very interesting story he told was how he met The Beatles in 1959 before they were even called The Beatles. You can hear that story below from his appearance on The Late Show With Stephen Colbert. He also took questions from some audience members who were lucky enough to have their question chosen.
Graham will be doing a similar appearance through Bookends in New Jersey on Wednesday, December 8th. You can purchase tickets to that event here. Every ticket comes with an autographed copy of his book which makes it well worth the price of admission. He also announced an upcoming tour starting in the Spring of 2022. You can see all of the dates as well as purchase tickets here.