Irish Arts Center has announced the opening of their new building with Camille O'Sullivan's "Where Are We Now?" on December 4, 2021.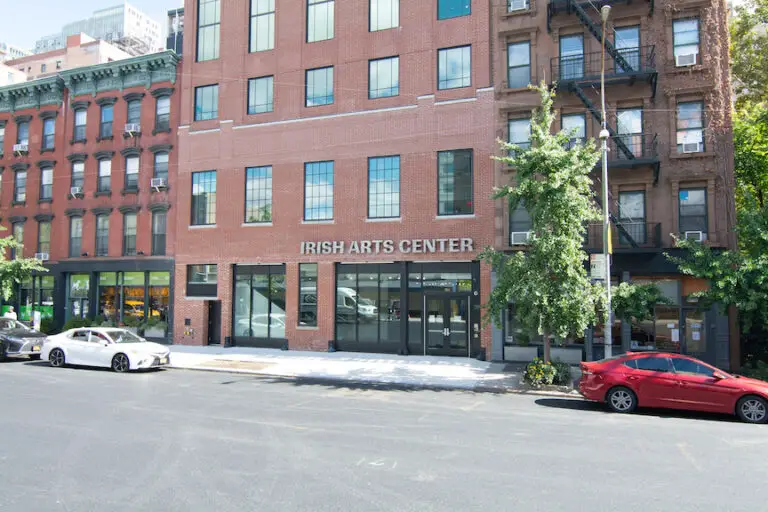 Irish Arts Center (IAC), which was founded in 1972, is based in New York City and is known for presenting dynamic, inspiring, collaborative experiences of the evolving arts and culture of Ireland and Irish America in an environment of warm Irish hospitality. The new center will be opening its doors to its long-heralded new home, a 21,700 square foot hub for the arts at 726 11th Avenue, with a monumental inaugural season of programming. The season of programming will run from December 4, 2021 to December of 2022. 
Irish Arts Center Executive Director Aidan Connolly spoke on the new building saying, "The new Irish Arts Center is a dream realized and a tribute to the broad coalition of people in New York and Ireland who have brought it to life, at a time when we so eagerly need a place to come together with inspiration and hope. But it's only the beginning. Our opening season is a statement of promise and possibility. We invite artists and audiences of all backgrounds to see themselves in this welcoming new home."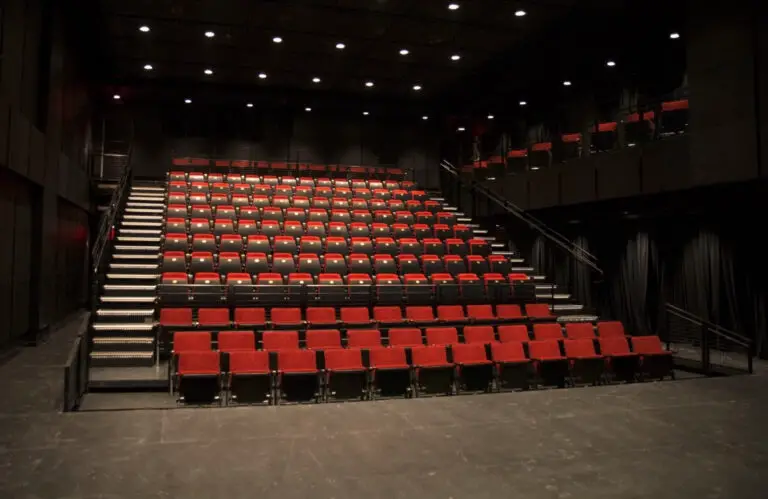 The new building was designed by New York-based architects Davis Brody Bond who is known for his work on the National September 11 Museum and The Ronald O. Perelman Performing Arts Center. Davis Brody Bond designed the building with consultation and support from Ireland's Office of Public Works, the new Irish Arts Center is an historic collaboration between the people of Ireland and New York, signifying a new era in the cultural life of the global Irish diaspora, and providing an important new canvas for the development and presentation of the performing arts in New York City. 
Irish Arts Center has operated for decades within New York's Off-Off Broadway theatre landscape from the humble three-story tenement at 553 West 51st Street in Hell's Kitchen originally. As part of the evolution of the neighborhood, in 2006 the organization was given an opportunity to potentially acquire the site of Cybert Tire, on a city-owned property on 11th Avenue, adjacent to Irish Arts Center's current home. From this, the Irish Arts Center undertook an ambitious transformation into a vital, inclusive multidisciplinary institution deeply integrated into the cultural ecosystems of Ireland and New York.
Back in 2020, when construction was in the works COVID-19 struck and construction of the long-awaited landmark's new facility was forced to pause with the rest of the world. Luckily with the support of its board, staff, and project team, government partners, and community of stakeholders, Irish Arts Center rose to the tumultuous moment of the pandemic, and its ensuing shutdown of construction and the arts in New York, with grace and grit. The Center's staff, teachers, and artists quickly adapted its approximately 40 classes-per-season and multidisciplinary program to an online format like many other institutions.
Online classes and programs provided modes of engagement and joy from home, and commissioned a groundbreaking series of new works—Grásta: Grace in Uncertainty—to be experienced virtually, reaching more than 400,000 people in 49 states and 123 countries. The building was able to resume construction in July of  2020 and the building was completed within its $60MM budget, ensuring the successful opening of a magnificent new cultural amenity for New Yorkers, as the cultural soul of Ireland and New York is restored and enlivened with the receding of the pandemic.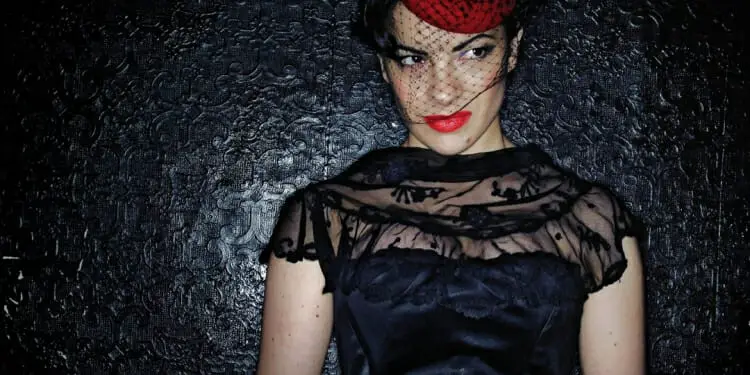 The premiere event for the inaugural season is Camille O'Sullivan's "Where Are We Now?" Which will be running December 4, 2021-December 31, 2021. The building will be officially opening on December 8. Camille O'Sullivan captures the madness of our world, and the redemption in our coming together again, with an unforgettable musical and emotional journey to mark this extraordinary moment.
Backed by a world-class ensemble of musicians, including longtime collaborator Feargal Murray on piano, Camille's rhapsodic interpretations of an eclectic assembly of songs from iconic New York and Irish songwriters asks—as we turn the page on a new chapter—Where Are We Now?
For more information on the Irish Arts Center and it's upcoming season visit its website here.