written by Matthew Romano
Syracuse, New York is a comfortable corridor of the state to spend the holidays. Dewitt native Jon Fishman told his satellite radio audience during "The Errant Path"s 63rd episode about featured artist Yma Sumac. Before Yma's airplay Fishman said "we're gonna do a couple of her songs back to back through out the show. Like a Rock Block of Yma Sumac music. When I would listen to 95X as a kid they would have these great rock blocks. That's what your gonna get"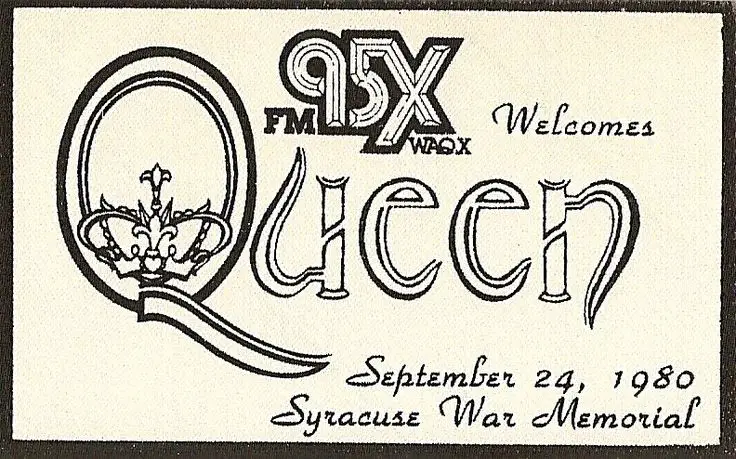 Like Lou Reed who did more than just hear a New York station and play some Rock & Roll… Reed was also a host at a Syracuse University radio station that dropped him because he was "just too weird and cutting edge". In similar fashion Fishman's show is also educational. He informed that Yma Sumac could possibly have the widest vocal range of all time. The Peruvian Soprano could span four and a half octaves. Fishman is accurate in picturing her work inside a Quintin Tarantino movie.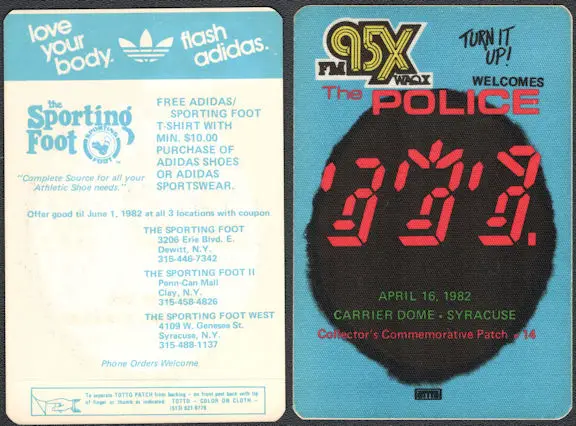 Fishman played Herbie Hancocks production of Thelonius Monks composition "Round Midnight" during the episode. NYS music spoke with Trey Anastasio, Tony Markellis, Russ Lawton and Ray Paczkowski about "Thelonius Monks Tips for a gig" this past Year. Catch Fishman on the TAB tune "In Rounds" from the Radio City tape this past Fall channeling Monk's concepts Live.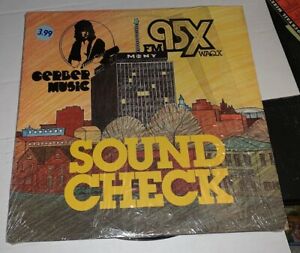 The errant path has a buzz. It has an Airheads quality to it. It's even had interviews with Funkadelic's Bootsy Collins and Steve Cropper of Stax Records. Fishman also has intuition for the trails different paths under the moon.  On his August 18 "Errant Path" episode, Fishman closed the show for all of us on tour sleeping under strange skies with "Moonlight Mile" by the Stones. He then commented "For me the sound and feel of Charlie Watts will never get old. I just love that guys drumming. It stands up no matter what's before it or after."  This episode was out in orbit a week prior to Charlie Watts giving up his ghost. After his first tour with The Rolling Stones drummer Steve Jordan told Rolling Stone that "Moonlight Mile" was played a lot during rehearsals and that he is still lobbying to play that live if there are more shows in the future.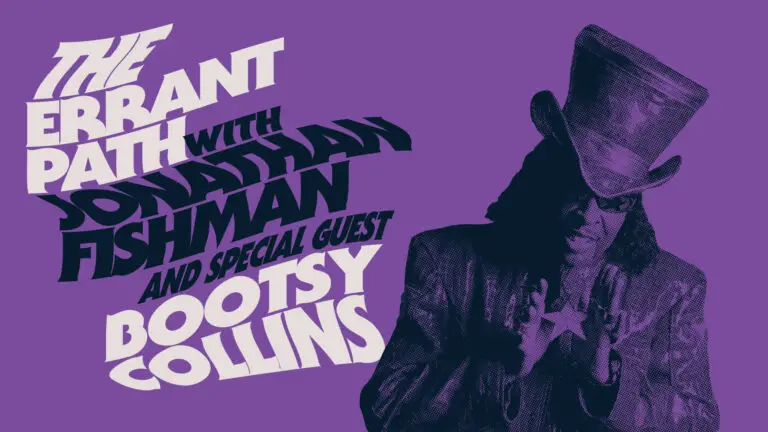 Fishman gave a great B side nod to The Band the night before Thanksgiving that holds "The Last Waltz" in mind for all out on the town. From their 1999 Tangled up in Blues album with a young Derek Trucks playing rip snorting slide guitar on Bob Dylan's "One Too Many Mornings."
Jon Fishman said that Thanksgiving and Valentines Day are his two favorite holidays. "What two things are better than love and being Grateful?" "Halloween is a good one too because it's fun. That's also important"
Fishman's goal during each Errant path episode is to hopefully provide all three. He paid tribute to his own musical journey on air and live from the great Bob Marley's words… we come to conquer all of the evil in the world using nothing but music. Fishman said "I think that's pretty much the best intent that you can have from a musical perspective"
Bob Marley told the Landmark Theater in Syracuse in 1978 "Reggae Music is like the news, it's the peoples music. Herb is the healing of the nation right?" Fish attended a King Crimson Show at the Landmark during his years in Syracuse. On October 5 2001, Jon Fishman had Merl Saunders and his Funky Friends, Col. Bruce Hampton and the Code Talkers, and Sand Bear play the Landmark as a tribute to his mother, philanthropist and longtime Syracuse artist Mimi Fishman.
Jon & Merl treated the crowd to an improvisational jazz jam that launched in to a Latin flavored rendition of "Fire on The Mountain". Like Woodstock's Levon, Cuse's Fish led the whole cast through "The Weight" and "Turn on your Love Light" with Colonel Bruce Hampton. Steely Dan just closed their Absolutely Normal Tour at Landmark on Tuesday night. David Byrne brought his American Utopia to Landmark in September 2018. Ringo Starr had his All Star Band to Landmark in 2000. The Rolling Stones spent Thanksgiving in Syracuse in 1981 performing two shows at the Dome over the holidays.
Artists such as Alan Evans from Buffalo, Steve Gadd from Rochester and Jon Fishman from Syracuse are part of a rock block of Upstate New York drummers. They link off that unbroken chain of groove that keeps inspiring the young cats. Fish definitely locked in to the rhythm of the saints on his nine piece kit trailing off Cyro Baptista's bells and whistles at Radio City on October 3 4 2021. Remember at Dinosaur BBQ when he told the table that his groove on Phish's Fee was influenced by Sade's Smooth Operator? Don't doubt me. Enjoy Phish's Dinner and a Movie for left over Clifford Ball footage all weekend. Fish & Phish return live to Madison Square Garden December 29 through New Years Day. Fish gets down with New Orleans cats George Porter Jr and legendary percussionist Cyril Neville on some Dead tunes in March 2022 in Maine.