Tucked away in the quaint Massachusetts town of Great Barrington stands an old church. The site would be unremarkable had it not been for the events that unfolded there beginning Thanksgiving 1965. At that time, the church belonged to Alice and Ray Brock, who invited some friends over for the holiday. Amongst the guests was their former student, Arlo Guthrie.
What started as a benevolent offer to take out the trash led to an incredulous turn of events, which ultimately resulted in Guthrie being deemed ineligible for the Vietnam War draft. Guthrie captured the story in the 20-minute long satirical folk song "Alice's Restaurant Masacree." The saga struck a chord with the anti-war counterculture, propelling Guthrie into the spotlight and solidifying his path as a career musician.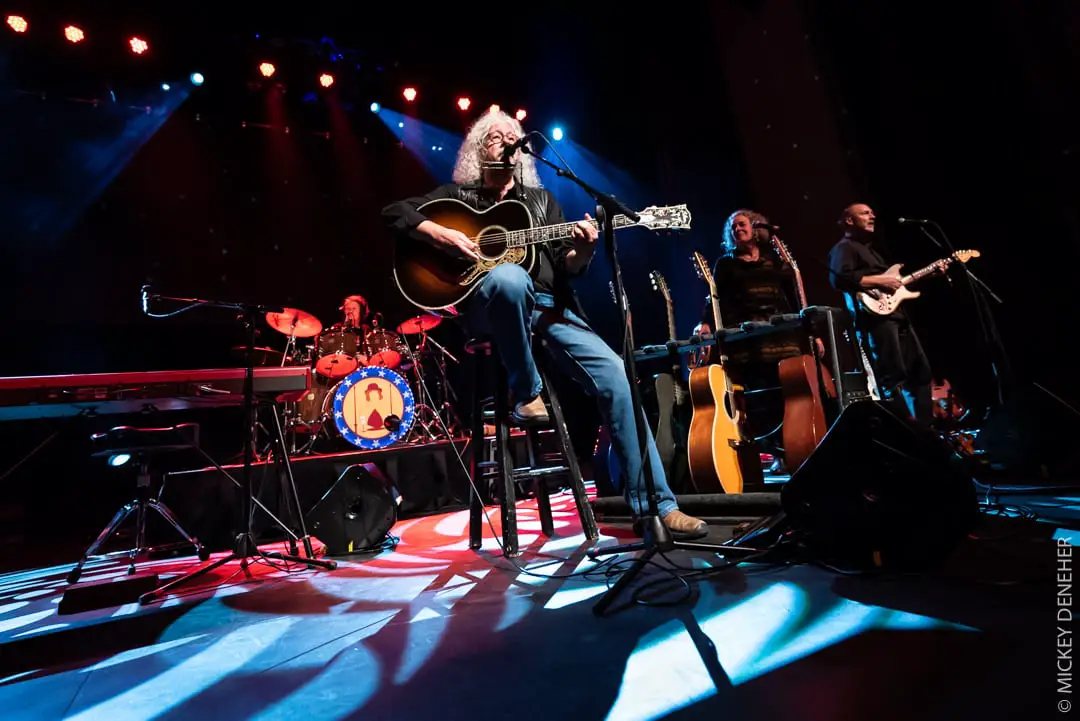 Within two years, Guthrie had recorded the song as Side A of his debut album, closed out the Newport Folk Festival, and played Carnegie Hall.
"My life went from being your average small club circuit performer to someone playing theaters and stadiums almost overnight," Guthrie told NYS Music. "At least it seemed that way to me, although it probably took a couple of years."
The song also inspired a feature-length movie, back in a day when few musicians were afforded such an opportunity. "Alice's Restaurant" starred Guthrie, Pete Seeger, Officer Obie, and the judge playing themselves, with Alice Brock in a cameo role. Even though the story was partially fictionalized, it was filmed in and around the places where the actual events took place.
"Arthur Penn (who had just finished filming Bonnie & Clyde) heard the record when it came out in 1967," recalled Guthrie. "He also happened to live in Stockbridge, where the events took place. He thought it would be a great idea to make it into a movie. And he did."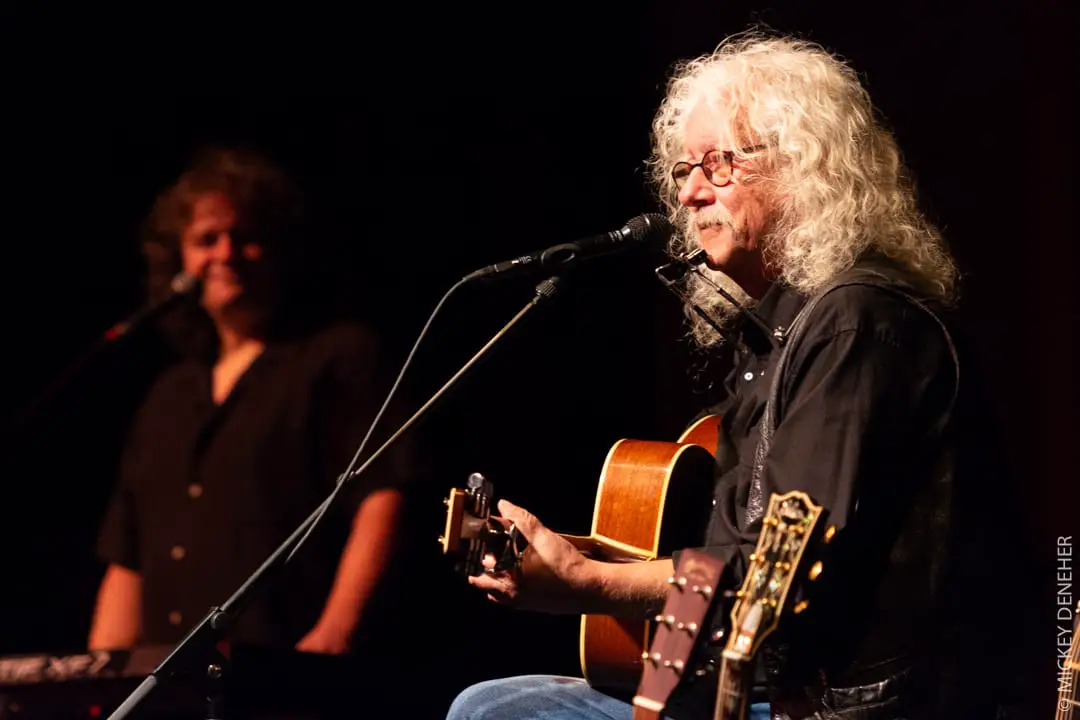 Fifty years later, the church still stands. Guthrie purchased the property in 1991 and turned it into a community center. There's been plenty of work to do on the historic building, which has been standing nearly two hundred years.
"Not only have we been steadily restoring it, but we actually re-consecrated it as a church (ours is an inter-faith church and an educational organization). So we continue to have services as one would expect."
In addition to spiritual services, visitors of the The Guthrie Center at Old Trinity Church can also partake in cultural events and contribute to humanitarian efforts.
About these events, Guthrie said, "Some are seasonal, and others run all year long. Our Troubadour music series runs throughout the summer. There are a number of special yearly events – an annual walk-a-thon that helps people and families dealing with Huntington's Disease, an annual Thanksgiving Dinner That Can't Be Beat (we have free lunches once a week all year long, but Thanksgiving is special)."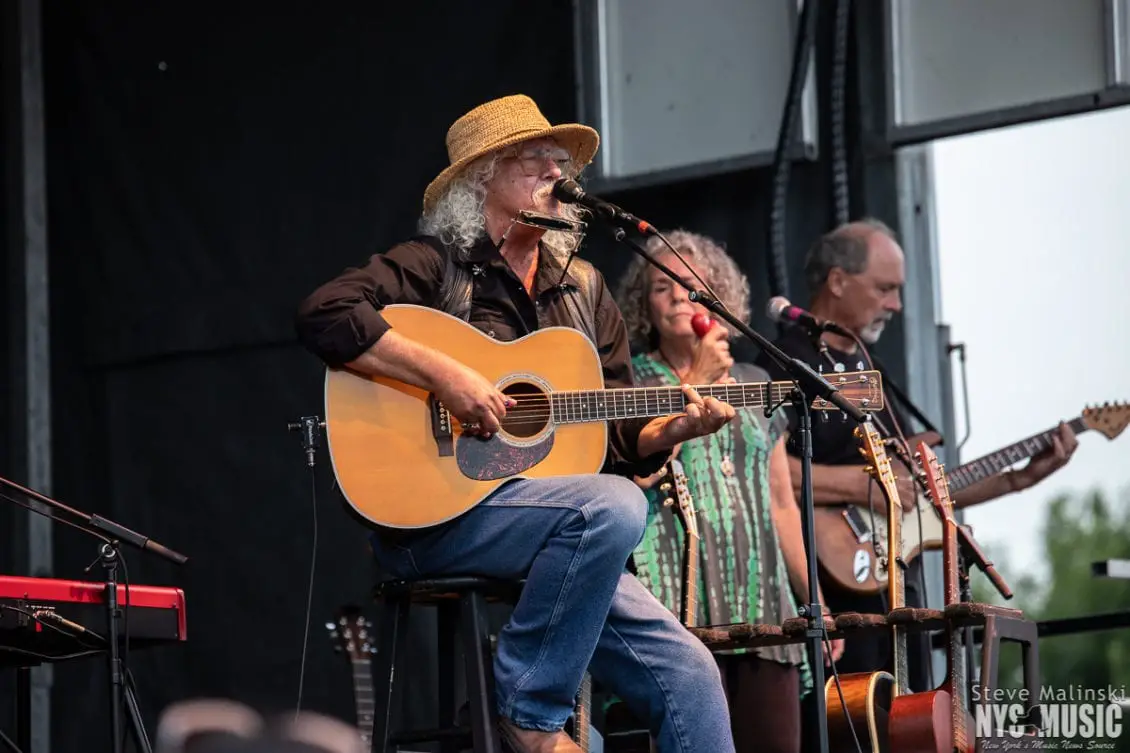 In addition to restoring and contributing to the operations at the church, Guthrie continues to perform. His father, Woody Guthrie, always dreamed of having a family band to take on tour. Arlo Guthrie was able to bring this dream to fruition. His children, Abe and Sarah Lee Guthrie, and several other family members have become professional musicians. The Guthrie family is halfway through their Re: Generation Tour. Guthrie and several members of the family will be sharing the stage at Carnegie Hall on Saturday, November 25 for the annual Thanksgiving concert. This year commemorates fifty years since Guthrie's Carnegie debut.
Another holiday tradition is for radio stations across the nation to play "Alice's Restaurant" on Thanksgiving Day. Although Guthrie has stated in interviews that he doesn't listen to the song on Thanksgiving, he does gather with friends and family to give thanks.
"I am especially grateful for the friends I've walked this earth with," said Guthrie. "Many are now gone, and some remain. I'm grateful to have met them all especially my wife, Jackie who left us in 2012. There's new friends to make and places yet to visit. If I'm around long enough I'll do that too."
The Guthrie Center at The Old Trinity Church in Great Barrington, Massachusetts is open to visitors during special events and Tuesdays through Saturdays from 10am-4pm. Spiritual services are held on Sundays at 11am.