I started dance classes when I was 2, then I was competing around the country when I was six. Dancing, singing, putting on a show, that was my entire life. 
Not much has changed for 28-year-old Jersey native, Moxie Raia, in that regard. But in truth, her life can be characterized through her willingness to evolve and adjust. All in the pursuit of her ultimate goal.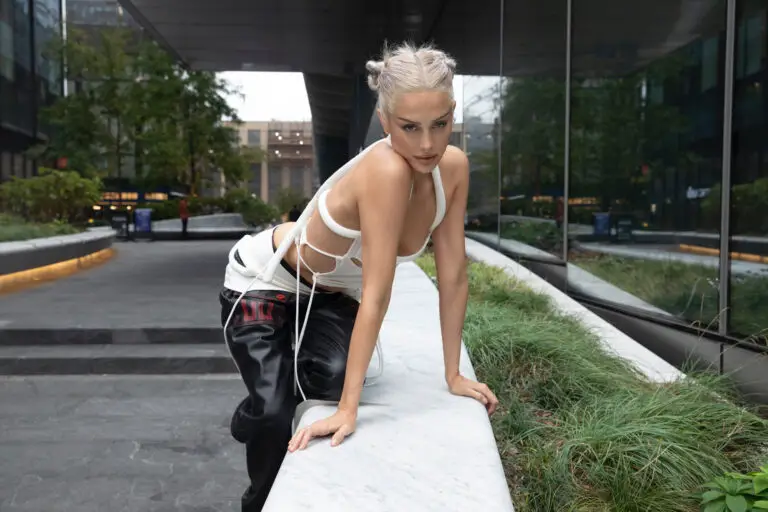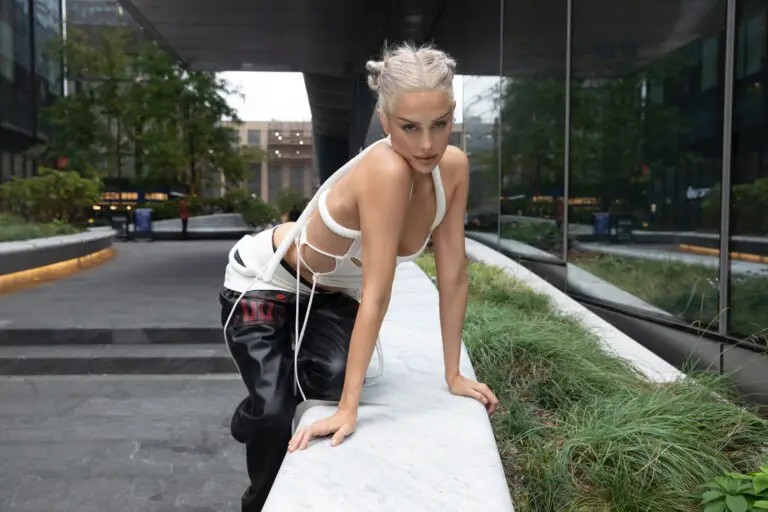 At age 13, the "Love Language" singer (born, Laura Raia) convinced her parents to let her attend performing arts school in New York City. From there, Raia — who had been writing songs for years — began to record vocals for the very first time. Thereafter came the industry connections, live shows and meetings with labels.
I have always known that I wanted to do music and be an artist. My parents were really supportive as well. 
Since then, the "On My Mind" singer has spent time on the rosters of Capital Records and Def Jam during her early twenties; having recorded, performed and toured with some of the most recognizable names in music. Her debut Dej Jam project, 931 Reloaded (which was a re-release of her independently released EP of the same name), featured the likes of Wyclef Jean, Pusha T and Post Malone, which she got to perform as she served as the opening act during the North American Leg of Justin Bieber's Purpose World Tour. 
Despite her bubbling success, the music industry can be a bit "one-size-fits-all" when it comes to artist presentation, preferring them to fit certain criteria that meet the label's needs. And at the time, that did not suit Moxie Raia.  
I don't think I was strong enough to express what I really wanted creatively. I would definitely sign to a major again, but I didn't want to do it before I had this foundation.
The foundation she speaks of is her own development and evolution as an artist. With creative direction no longer a worry, the singer-songwriter has had free will to rebrand the way she sees fit. 
One of her newer records, the dark and seductive "Not The One" sees her tap into her sensual side, as she pays homage to the late Aaliyah. 
 The thing that captivated me most about her [Aaliyah] was how she was so soft and feminine but a Tomboy and strong. That song in particular was a homage to that time and those sounds. 
Creatively, Raia feels her niche falls within that dichotomy, the grey area between delicacy and strength. Wanting to portray a sultry, yet dominant presence rather than the damsel in distress image many pop stars carry in the early stages of their careers. 
 I think I've become better at executing my vision and that comes down to confidence and faith. 
Her creative freedom can be found through her alter ego, Carbon Girl, a superhero character whom Raia plans to base much of her upcoming EP, 2989, on. Representing the strength Raia is looking to emit through her music.
What drives me most is thinking about being on stage and being connected to 20,000 people at one time. And everybody, for a moment is there with the music, forgetting about their differences, forgetting about what's going on in their life that may not be ideal, and you just have a moment with people.
With a relaxed, recently awoken tone throughout, Raia remained nonchalant throughout the interview. Until, the topic turned to the reason behind her perseverance in the music industry. It was then that the fervor in her voice could be heard, reacting strongly to the thought of creating music without performing. It became clear that, through nearly two decades of pursuit, one thing has remained the same, Raia's passion for performance and the cathartic feeling of live performance.
I like making music in my room that I can listen to, but I wouldn't still be going if that was the motivation. The motivation is those moments.