On November 6th, Sharkeys Bar and Grill in Liverpool hosted Gemini Syndrome on their tour with support from Otvtlier and Pushing Veronica, there was supposed to be another band called Them Damn Kings but unfortunately they had to back out. If you've never been to Sharkey's, it's a unique venue as the stage is separate from the bar and restaurant, which thrives in the summertime but the owner has adapted it to be used year round.
The opening act, Pushing Veronica started off the night with lots of energy and got the crowd moving. Ovtlier was the next band up and took the show up a notch with their performance, and stage presence; they are a truly unique band with a hybrid sound, also, a couple of the members are native to the state.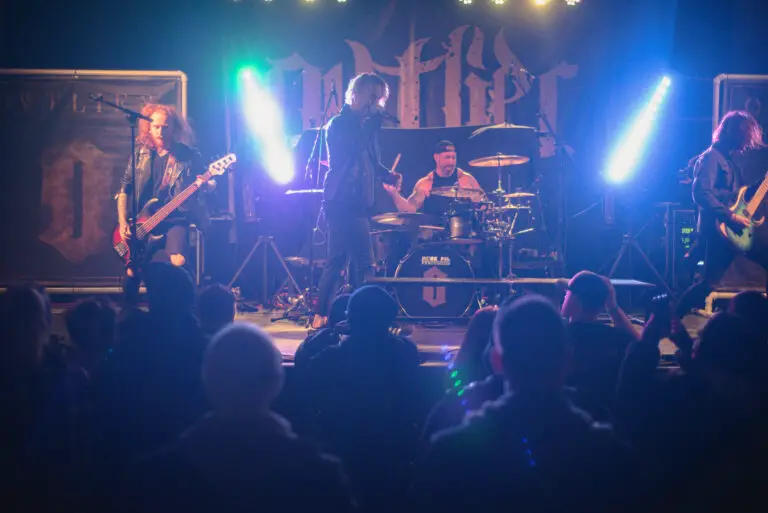 After having thrilling performances from the other acts, it was time for Gemini Syndrome to take the stage. Gemini Syndrome was formed back in 2010 in Los Angeles, California and has toured with Fiver Finger Death Punch, In This Moment, Avatar, and many more. Just like the other bands, Gemini Syndrome has a unique sound. After the show, they stuck around greeting fans and signing things.
Even though the night was cold, you didn't feel it between the heat from the heaters, and heat that the bands brought. Would definitely would check out Sharkeys Bar and Grill to see their upcoming lineup of shows.
Pushing Veronica
Ovtlier
Gemini Syndrome