Electro-pop duo Sylvan Esso brought their "Shaking Out The Numb" tour to Burlington for two nights. They played two sold-out nights at Higher Ground on November 8th and 9th. 
The brainchild of Amelia Meath and Nick Sanborn, Sylvan Esso is "built on conversation." The marriage between Meath's charismatic, inflected vocals and Sanborn's creative production is euphoric at its best. Crowd excitement was palpable as bodies pressed up eagerly against the barrier.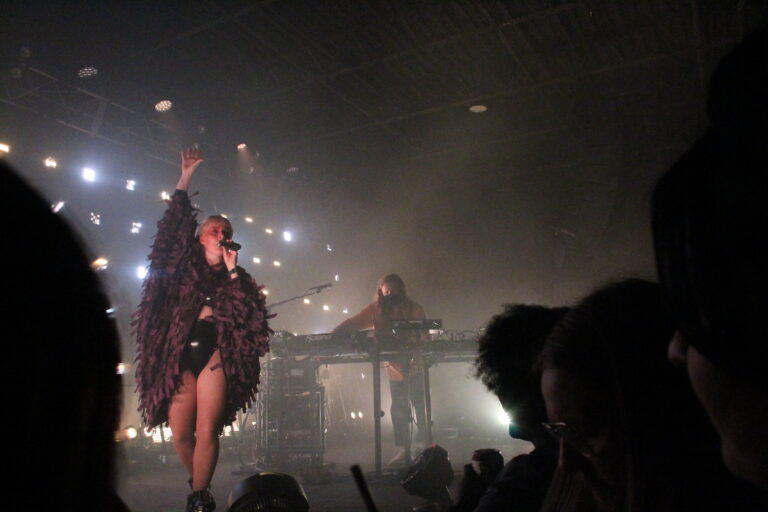 Canadian-Colombian singer Lido Pimienta opened for Sylvan Esso. She won the Polaris Prize for her 2016 album "La Papessa," and released her most recent project "Miss Colombia" in 2020, to widespread acclaim. 
"Watching her every night is so inspiring," Sanborn said of Pimienta to the crowd.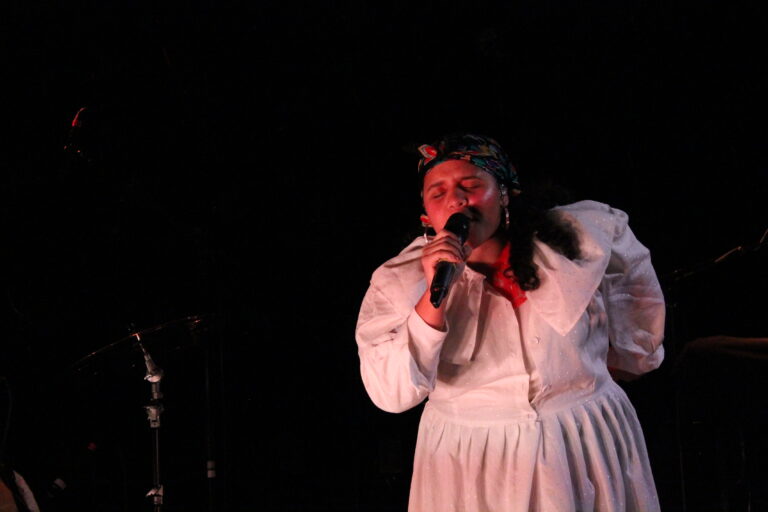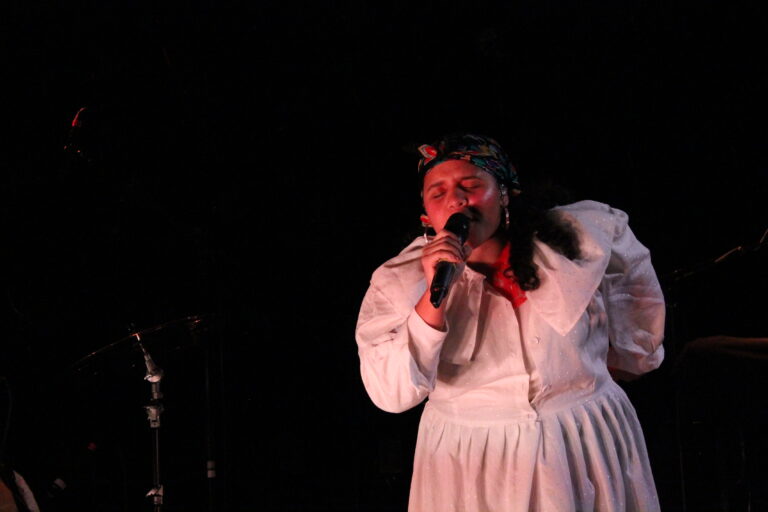 Bells were the first sounds heard in Pimienta's set, ringing from percussionist Brandon Valdivia's ankles as he walked onstage. The Nicaraguan-Canadian producer, and Pimienta's partner, performs under the name Mas Aya. Her use of live percussion emphasized that rhythm is at the heart of Pimienta's music and mission. 
Pimienta dominated the stage with her mesmerizing blend of punk, electronic, and Colombian cumbia music. Chatting cheerily with the audience, often to the point of TMI, Pimienta's warm stage presence stood out as much as her hypnotizing voice. Stomping, twerking, and prancing in a voluminous white cotton dress, Pimienta made herself impossible to look away from. A natural and candid storyteller, she discussed postpartum depression, lovers who fail you, and a woman's choice– heavy topics she approaches with grace and humor.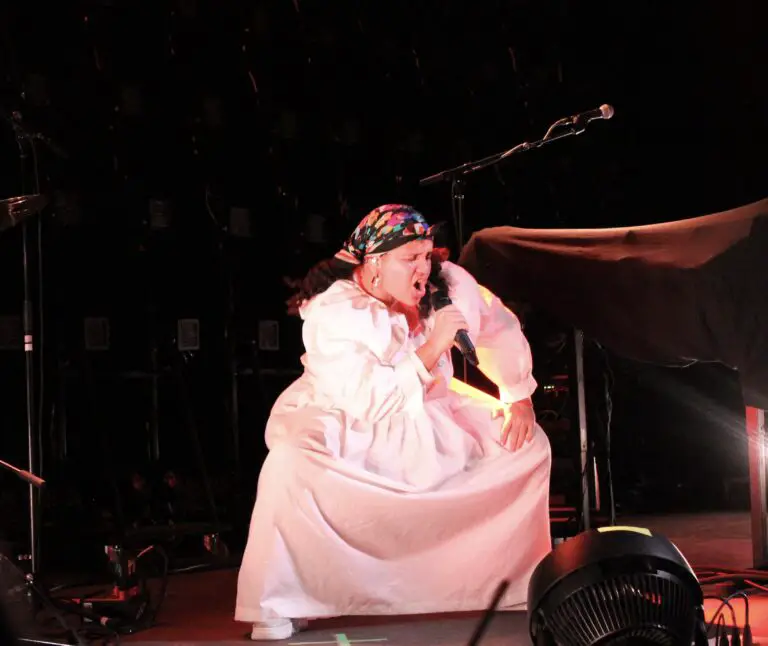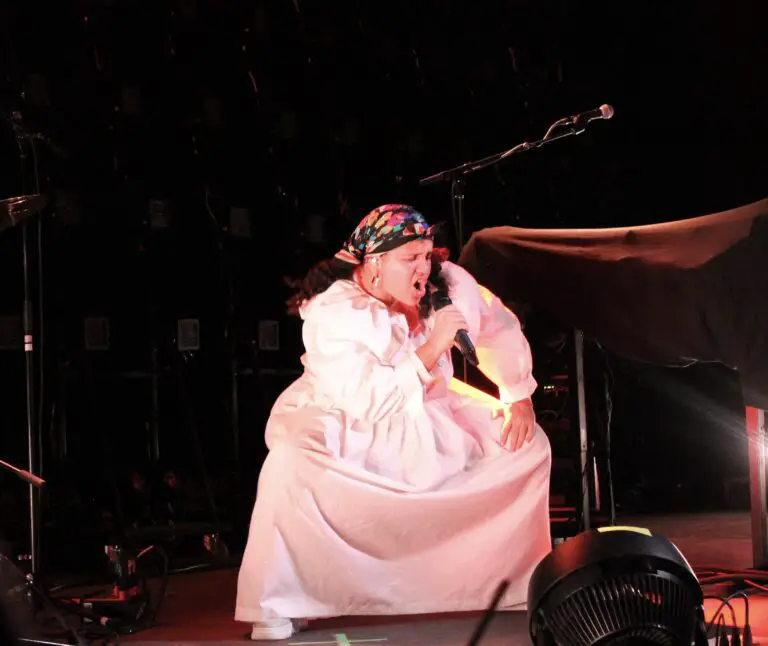 "That's why I sing in Spanish," she joked with the crowd. 
Pimienta's musical project hinges on combining indigenous tradition, political activism, and experimental music techniques from around the world. Pimienta frequently works with Canadian artist-activists Tanya Taqaq and the Halluci Nation. Employing Taqaq's shocking throat-singing technique on Miss Colombia track "No Pude," Pimienta sounded like a whole new artist. When she closed with the triumphant "Eso Que Tu Haces," Pimienta's stunning set felt all too short.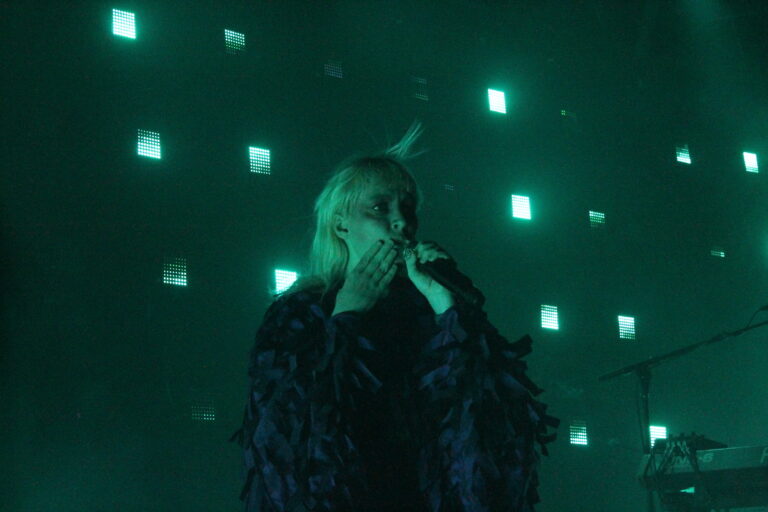 Before taking the stage, Sylvan Esso got a healthy cloud of smoke going, enveloping the venue. Entering to song "Runaway," Meath in a dramatic fringed purple jacket, the crowd went wild from the barrier to the bar. Higher Ground felt more crowded than it has in a while. 
Sylvan Esso performed a crowd-pleasing selection from their last few albums, focusing on hits. An intense strobe setup elevated each song, colors changing and bulbs flashing as Meath made the stage her own. After old fan favorite "Dress," Meath shouted out fans who attended both nights, and a very special crowd member: Meath's mom.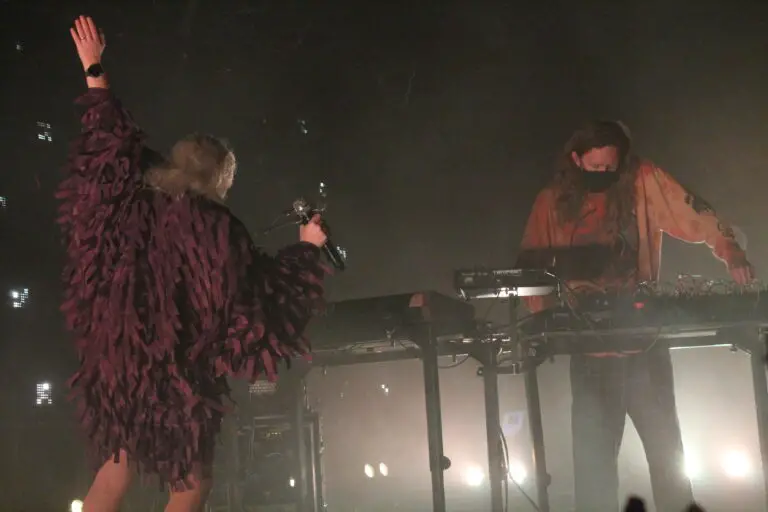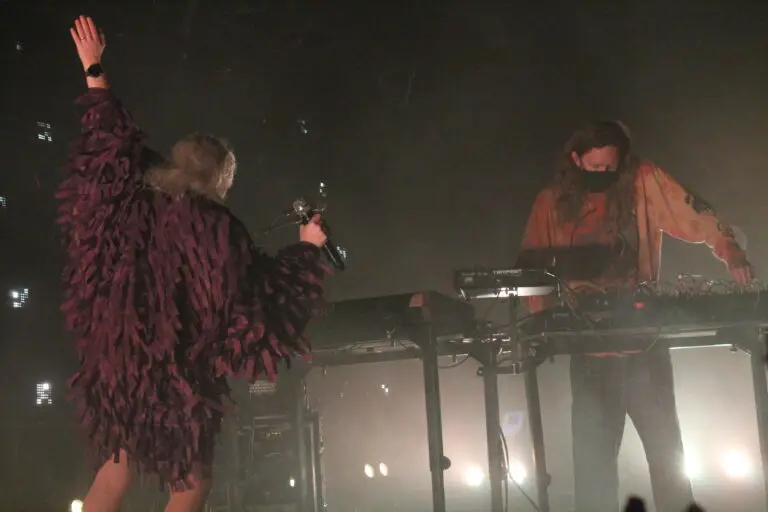 Sylvan Esso proved at the show that their music is about far more than just a melody. Their attention to movement, light work, and crowd engagement made their performance an immersive, fun experience all about dancing. After a long year of isolation, Meath and Sanborn consistently reminded Higher Ground how much fun they were having. Though Meath mainly ran the crowd work while Sanborn's focus remains locked on his setup, the bounce of his long hair betrays his fun. On the whipping, popping synth breakdown to Esso's most recent single "Numb," Sanborn was all but jumping up and down. 
Closing with the classic hit "Radio," Sylvan Esso left Burlington with a sweet, sparkling taste in their mouths. Watching waving hands illuminated by Esso's lights, and people of all ages moving their bodies, brought on a wave of gratitude. After all, Esso chose to be with us as well. The duo shared they had added the two Burlington dates in place of scheduled days off. At least for the crowd, "shaking out the numb" together felt like the perfect relaxation activity.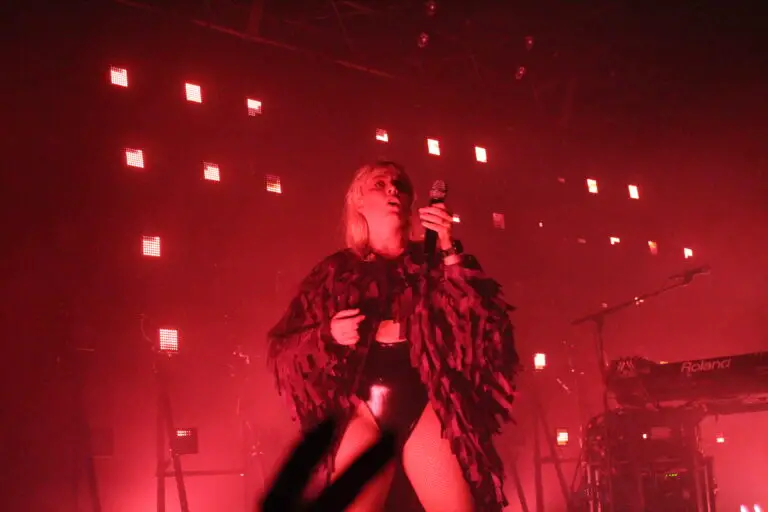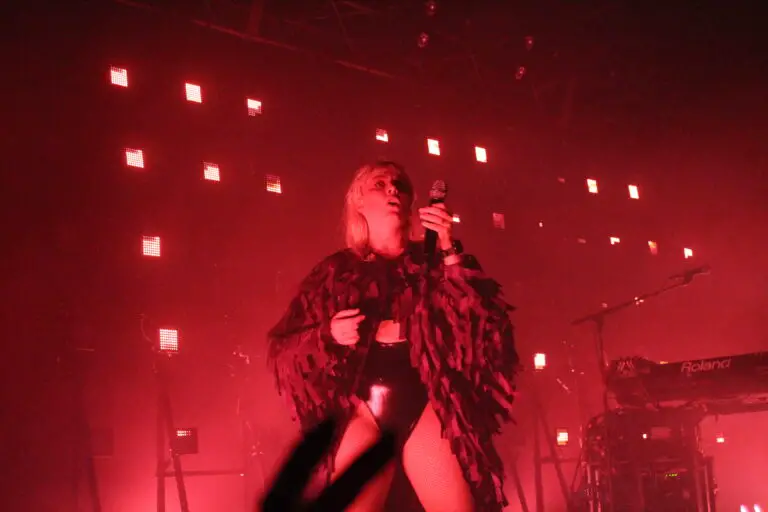 Sylvan Esso will continue their East Coast tour this month, with upcoming dates at New York City's Terminal 5 November 15th and 16th.