moe.'s Midnight Sun 2022 event will take place in Iceland. The event was announced across moe's social media and  will take place August 5-7, 2022 in Reykjavik, Iceland supported by Dopapod and Aqueous.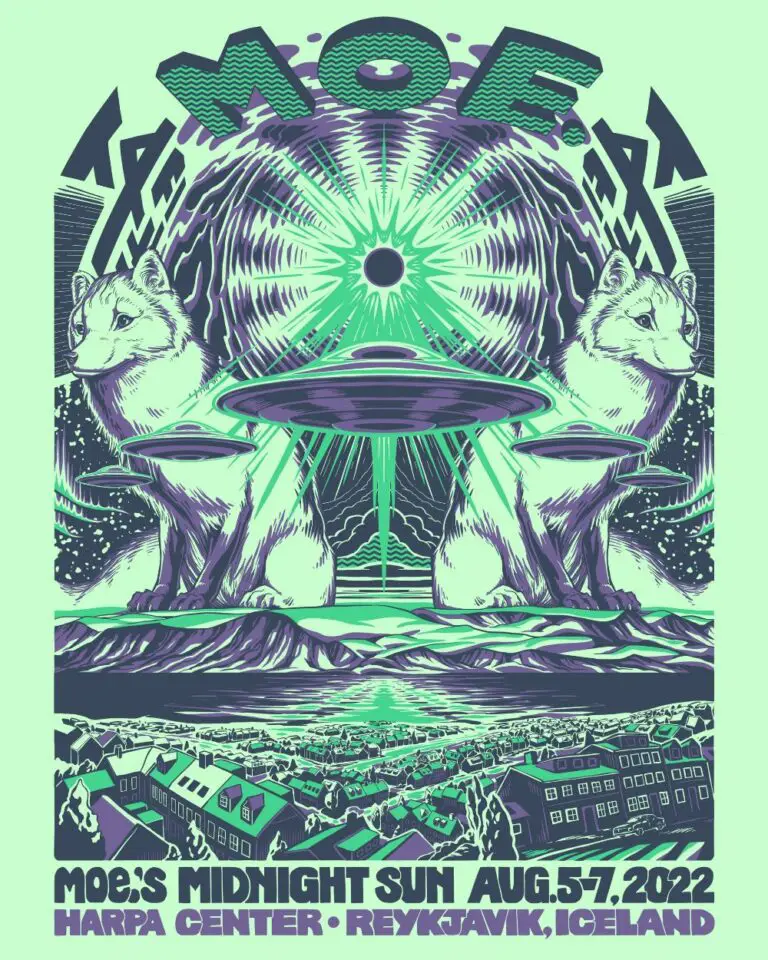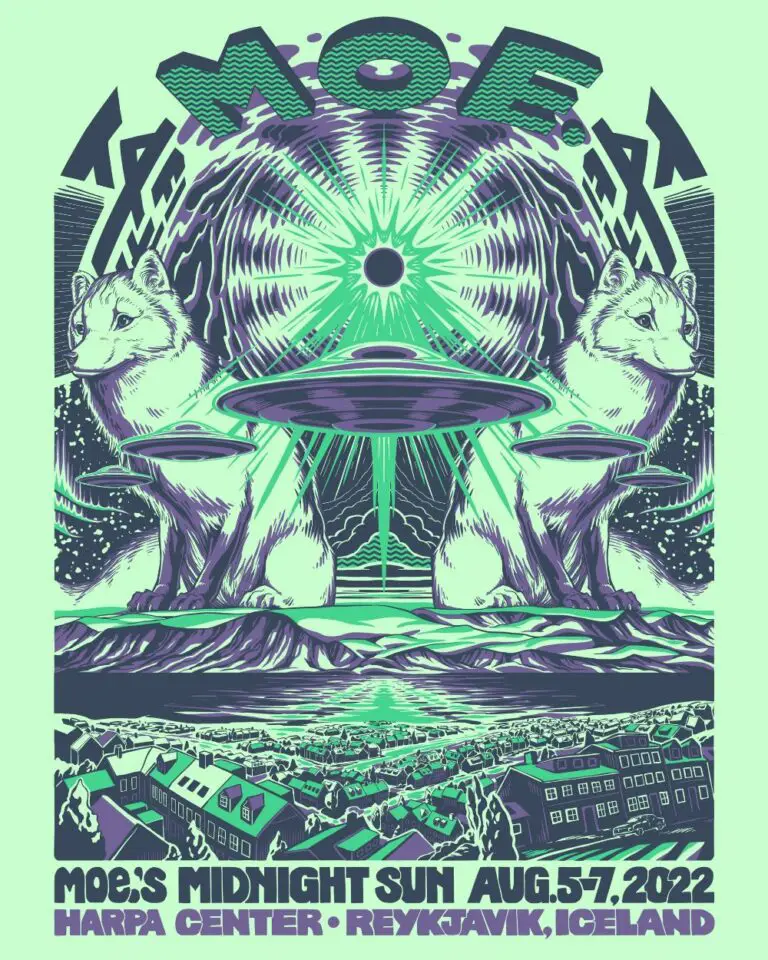 Midnight Sun will consist of moe. playing six sets over three nights at Reykjavik's Eldborg Hall in the Harpa Center. Dopapod and Aqueous will be there as supporting acts. with additional late night performances set to take place at venues near Harpa, with more details and specifics will be announced in the near future. Part of the draw of Iceland for the moe.'s Midnight Sun festivities is the fact it will be taking place in summer which will provide daylight that stretches long into the evening.
moe. recently celebrated 30 years together as a band, having formed in 1989 at University of Buffalo. A true New York band, guitarists Al Schnier and Chuck Garvey hail from Oneida County, while drummer Vinnie Amico calls Saratoga County home.
Dopapod formed at Berklee College Of Music back in 2007, with Eli Winderman, Rob Compa, Chuck Jones, and Neal "Fro" Evans filling out the original and current lineups. Aqueous is an indie-jam rock group that formed in Buffalo back in 2007, composed of Mike Gantzer, David Loss and Evan McPhaden and Rob Houk.
VIP tickets will go on sale on November 8, 2021 at 12 PM EST and the general on-sale goes on sale on November 11, 2021 at 10 AM EST. The VIP packages will include prime seating, access to an acoustic brunch set and more to be announced. Tickets can be purchased here once they are available.
For more information on Moe's Midnight Sun 2022 visit their website.