Wavves played a killer set for hardcore fans last week (Sunday October 24, 2021) at Bowery Ballroom with support from 95 Bulls and Harmless. A crowded venue moshed, screamed, and raged as each band increased the frenetic energy in the room.
95 Bulls opened up the show with a selection of hard-hitting rock/metal bangers. Having formed during summer 2020 in lockdown, you would never have known the band was so new. The five band members all come from their own bands (Ashjesus, The Mystery Lights, Smock, Bipolar, and Jelly Kelly), so it's no wonder that they were able to perform with such obvious chemisty. Their debut album is scheduled for release later this year. You can listen to their catalog here.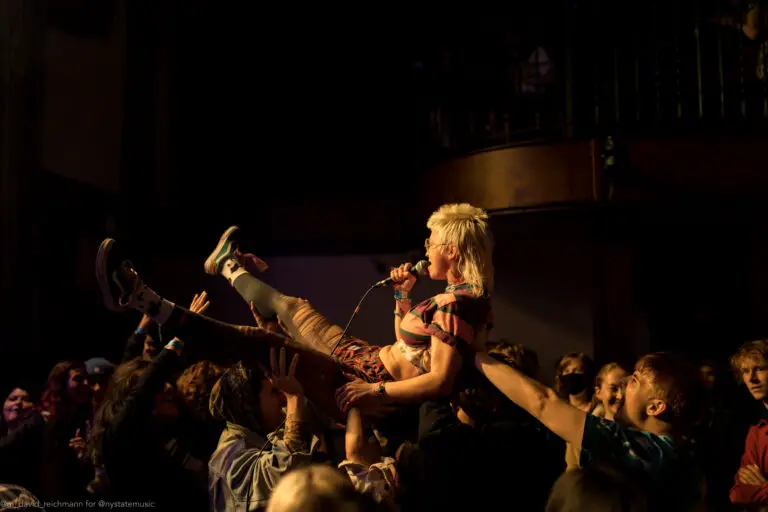 Next up, Harmless brought a more soulful and mellow atmosphere to their performance. Between songs, the lead singer Nacho Cano helped return a few lost phones back to their owners, each time to big applause and laughter. The drummer drenched himself with his water bottle onstage to the pleased cheers of the crowd. Their latest single "Nacho's" is available on streaming services now.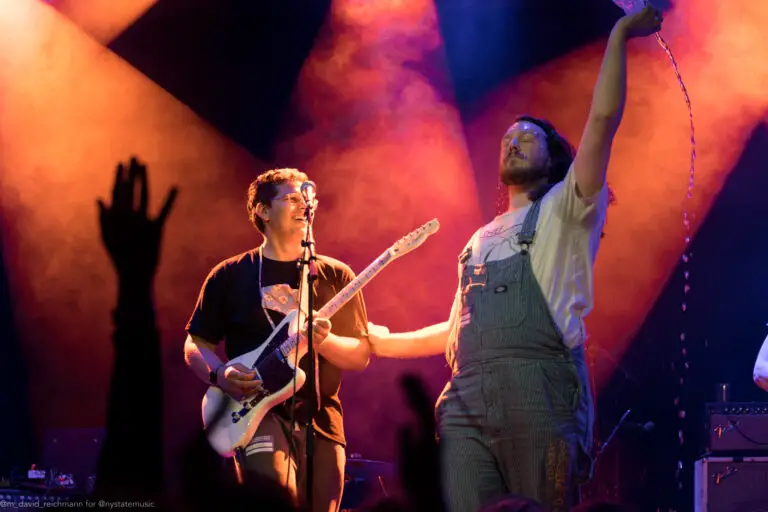 Wavves took the stage to an already-wild audience, practically chomping at the bit to hear them begin their set. They wasted no time at all playing hit after hit from their catalog, including a few tracks from their newest album, "Hideaway." In the middle of their set, lead singer Nathan Williams invited the crowd to open the center of the dance floor briefly to allow for a mosh pit. By the end of the night everyone including the band was wearing a thick sheen of sweat and a wide smile. You can listen to Wavves' latest record here and follow their continuing North American tour here.