An iconic venue located on the Lower East Side of Manhattan, known for being a hotbed for indie talent since the early-1990s, the Mercury Lounge welcomed country singer-songwriter sensation Maggie Rose on Tuesday, October 5. An emerging star based in Nashville by way of Potomac, Maryland, Maggie Rose has created her own original recipe of the rock, pop, blues and soul genres.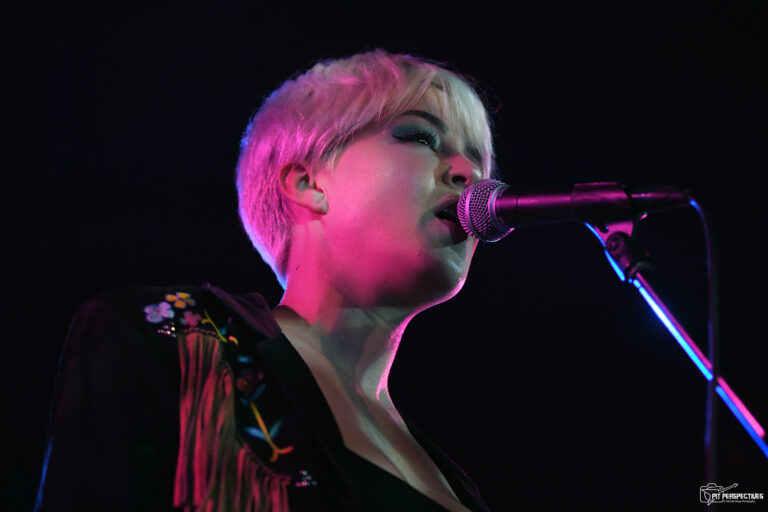 No stranger to the road or to the stage, Maggie Rose is approaching the century mark for appearances at the legendary Grand Ole Opry, while also touring extensively over the past few years with the likes of Sheryl Crow, Kelly Clarkson, Heart, Joan Jett, Emmylou Harris and Jason Isbell, just to name a few.  Having honed her power-packed vocal talent since getting her first start in 2009, Maggie Rose is currently in the midst of a headlining tour in support of her third album titled Have a Seat (Starstruck Records), released this past August and recorded at the legendary FAME Studios in Muscle Shoals, Alabama.  On this early autumn night, her frequent touring collaborator Them Vibes (a sextet formed in 2013 and also hailing from Music City) would once again be backing her. 
The night's proceedings were kicked-off by Dylan Hartigan, the "Jersey Boy" who calls home only a short distance away, when he casually walked onto the stage with the confidence of a seasoned veteran.  Dylan Hartigan was officially introduced to the music industry in 2018, as a contestant on "The Voice,"where he impressed many.  One of those who praised Dylan's musical talents was Maggie Rose herself, who would go on to co-produce his brand new album out this week, titled The Way My Bones Creak.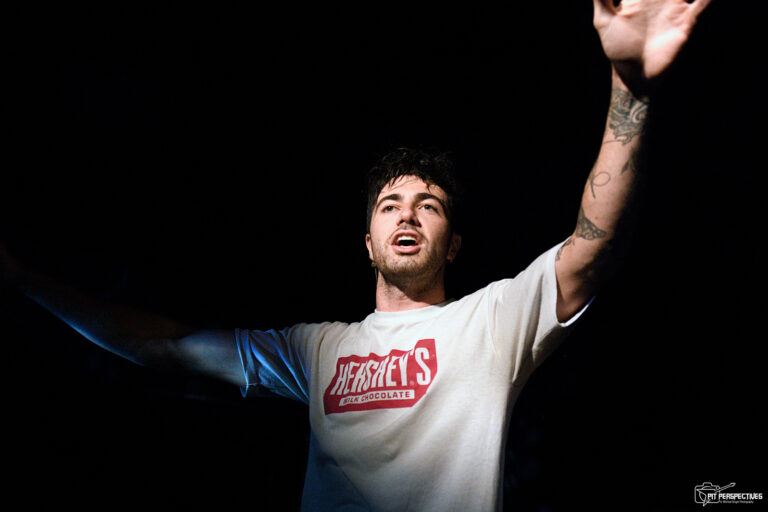 In the short time that it took for Dylan Hartigan to remove his sneakers, adjust the height of his microphone and grab his acoustic guitar, the patrons I navigated around the bar entrance to the stage minutes earlier had seamlessly appeared around me, drinks in hand.  I was now a witness to the exhilarating scene of Dylan's friends, family and loyal fans of his Americana music, jam-packed from wall-to-wall, joyfully singing along to his lyrics.  One highlight of Dylan's 30-minute set was a song called "Tucson, Arizona," introduced by him revealing to us that he wrote the lyrics based entirely on someone telling him that "it gets so hot there that you can fry an egg on the sidewalk."
With the opening set nearing its completion, and while standing on the edge of the stage sans guitar, Hatigan acknowledged the crowd for their support.  In near darkness behind him, the band members of Them Vibes were quietly taking to their instruments.  Suddenly, the stage lights exploded back to life, fully revealing Them Vibes at their respective stage positions.  Dylan Hartigan once again collected his guitar and closed out his thrilling and emotional set.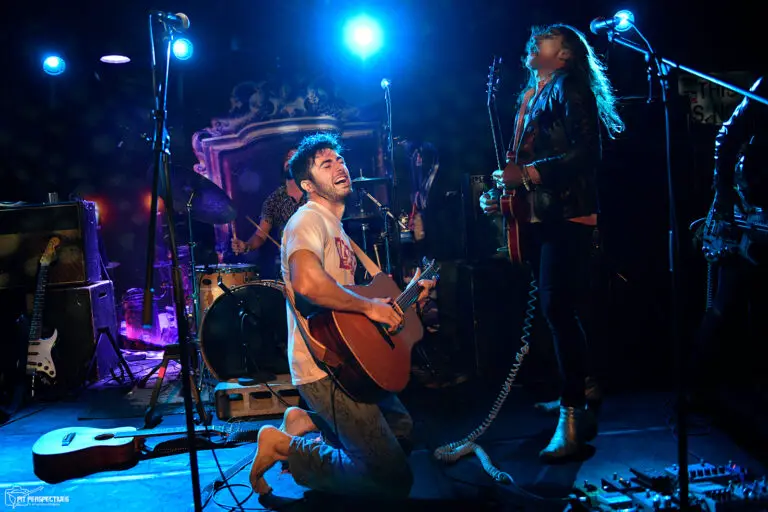 After a brief intermission, Them Vibes reappeared for the middle set of the night.  Only a few moments after their frontman Larry "Brother Love" Florman lit an incense stick and its smoke began to bellow across the front of the stage, this rock and funk band pounced into their first song with an inspired and electric fervor.  As he navigated around the intimate stage, Brother Love's uniquely raw and intense energy was immediately apparent, with sweat quickly running down each side of his face as he twirled around the stage.  Maggie Rose delighted her fans by appearing onstage for Them Vibes' last song of their set, "Right On," taken from their 2017 EP titled Electric Fever, which also featured Maggie's passionate vocals.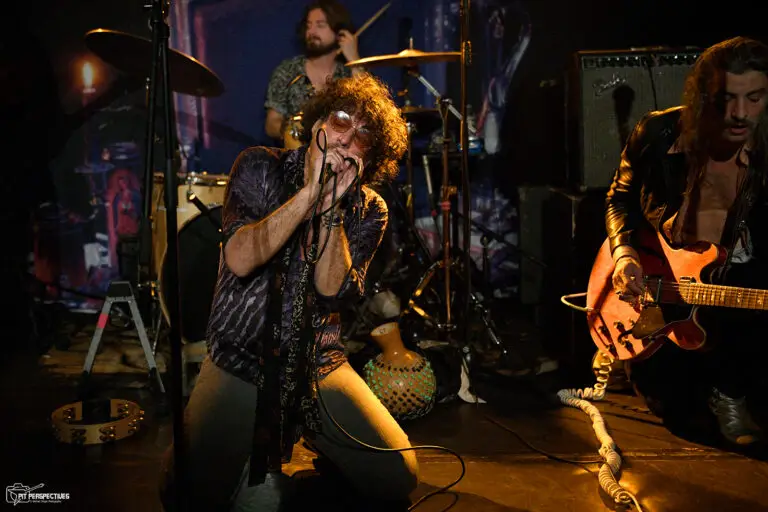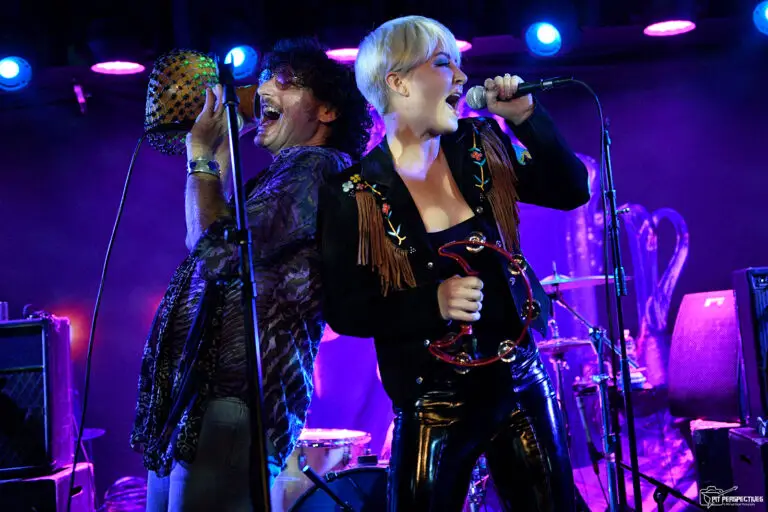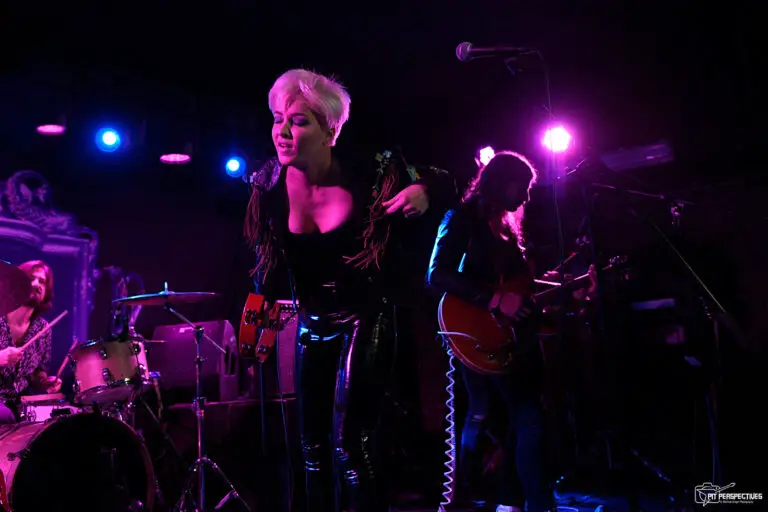 With the moment we had all been waiting for now upon us, Maggie Rose took to the stage for her second turn, greeted warmly once again with applause and whistling.  The first seven offerings from her 16-song set were taken from 2021's Have a Seat, including the show opener and first single "Do It," along with the gospel-powered "Saint."  After performing "Smooth" from her second album released in 2018 (Change the Whole Thing), the apex of the evening was capped by Maggie's performance of "Crazy" with Dylan Harrington, who thrilled the "hometown" crowd with his reappearance and newest single.  The final song of the night, "The Letter" (a 1967 cover by The Box Tops), left everyone in attendance still wanting more.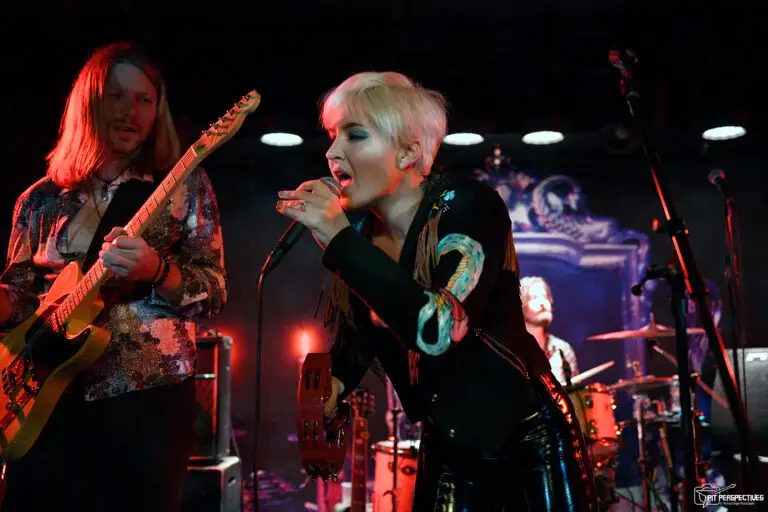 If you want to see more of Maggie Rose, you still have the chance as she continues her North American tour with several more shows over the next few months, commencing on December 18 in Chicago.  Tickets are available here.
Setlist: Do It > Telephone > What Makes You Tick > For Your Consideration > Are We There Yet > Now and Then > Saint > Smooth > You Got Today > Best In Me > Crazy (with Dylan Hartigan) > Help Myself > Pull You Through > What Are We Fighting For > It's You > The Letter (The Box Tops cover)