Proclaiming the longevity of Shake Your Money Maker, The Black Crowes took to the road this year to celebrate its 31st anniversary. The Black Crowes tour, originally scheduled for 2020, included 37 dates across the U.S., culminating at Bethel Woods in Upstate NY.
Putting stories of infighting between Chris and Rich Robinson in the rear-view mirror, the two could be seen grinning from ear to ear during this final night of the tour. The show opened with The Texas Gentleman. Dirty Honey had been supporting the Crowes during the run. A switch was made for the closing date. The Dallas based band proved satisfactory as a warmup. With a Jim Carrey styled lead singer/keyboard player at the helm. Paying homage to the Woodstock music scene, they closed out with The Band's "The Shape I'm In."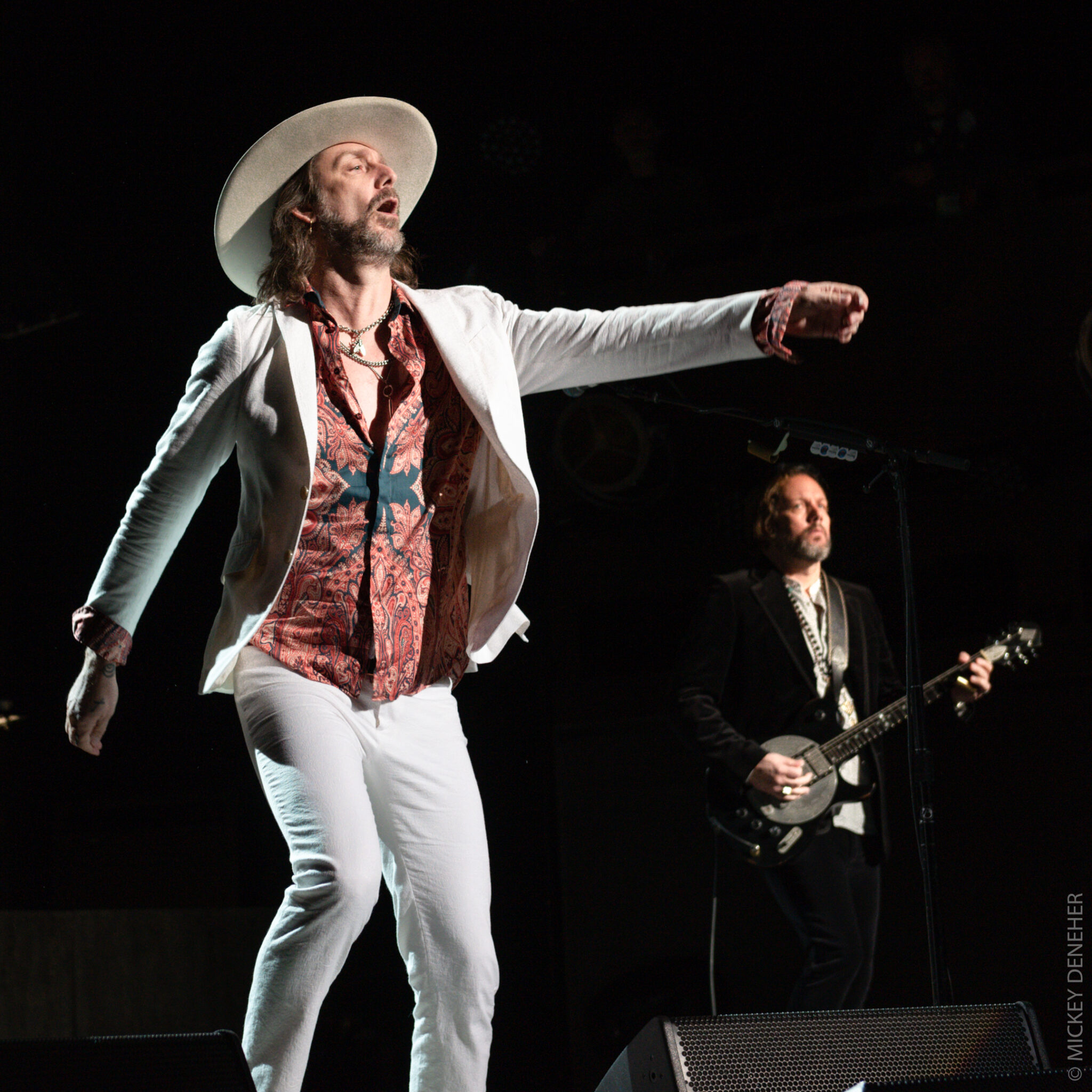 To begin their part of the evening at Bethel Woods, the Black Crowes assembled at a what appeared to be a dive bar situated in the back corner of the stage.  Separately, Chris Robinson sat on a drum riser in the dark, hidden by a large umbrella with the Black Crowes logo on it.  A woman stepped out from the shadows and headed to an old-fashioned juke box located mid stage.  Dropping a coin in and selecting a song, Elmore James's "Shake Your Money Maker" filled the house and the show was on.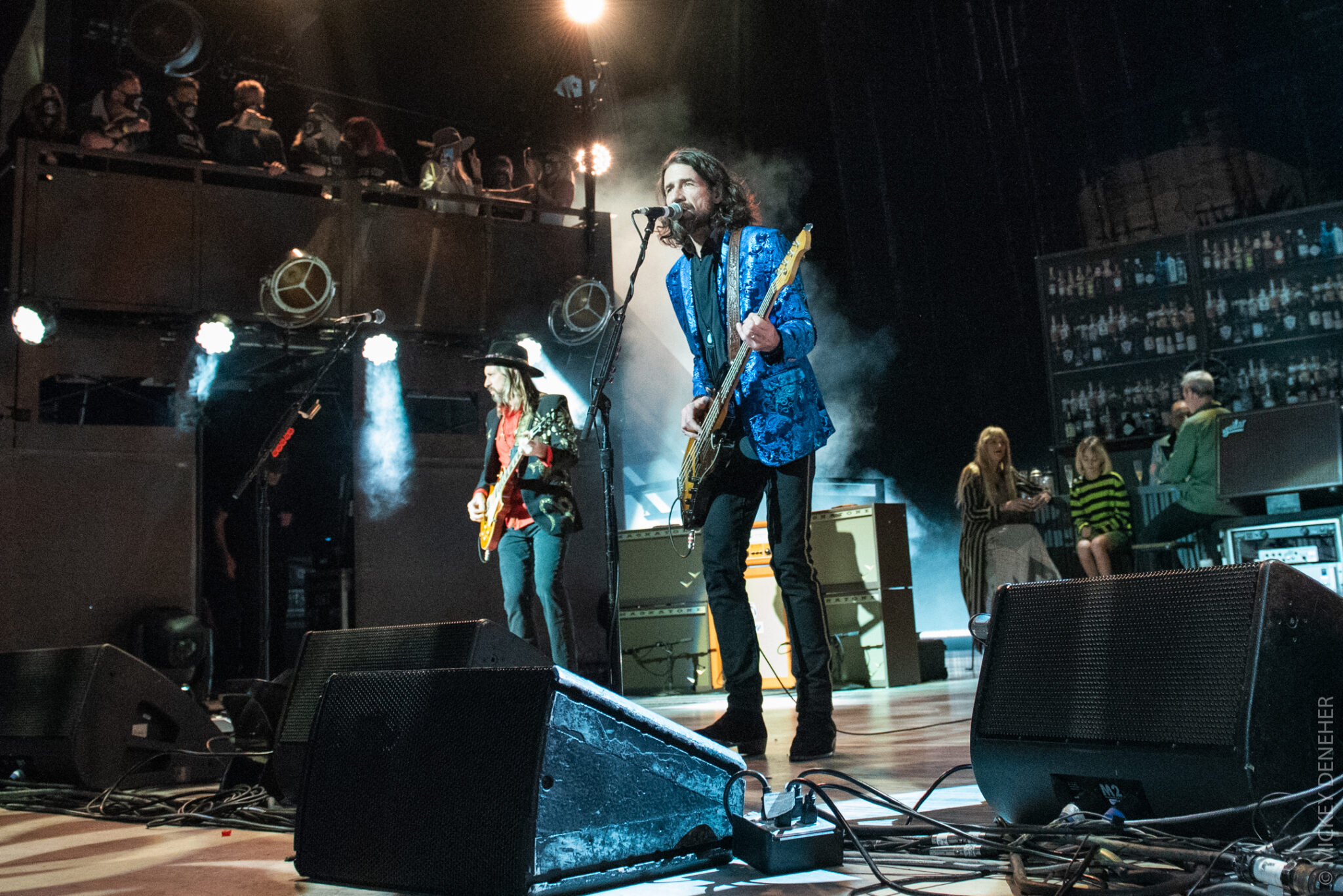 On cue, the band stepped forward, plugged in, and started with "Twice as Hard," the opening track from Shake Your Money Maker, following the sequence of the album ("Jealous Again", "Sister Luck", etc.).  At the midway mark, Chris called out praise for "The Big O" (Otis Reading) before the opening beats of "Hard to Handle" was heard.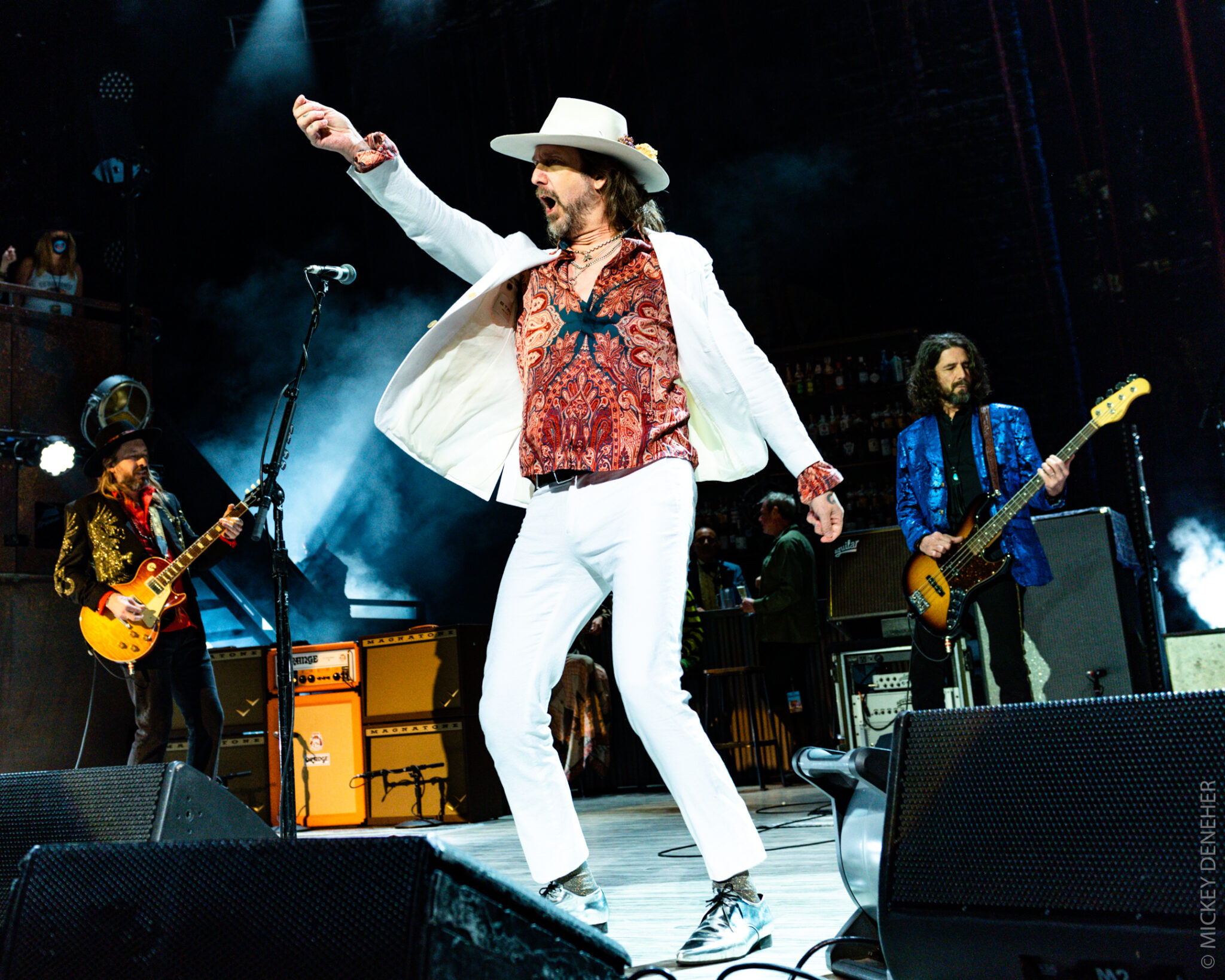 Chris Robinson had his dancing shoes kicking his heels up and twirling with every number…
You could feel the energy from the band exceeding its limits as if the governor had been ripped off this rock and roll engine. Chris Robinson had his dancing shoes kicking his heels up and twirling with every number leaving no part of the stage untouched. Rich Robinson, offering a somewhat a stoic stance through the night, let his powerful guitar chops show this was not a one-man band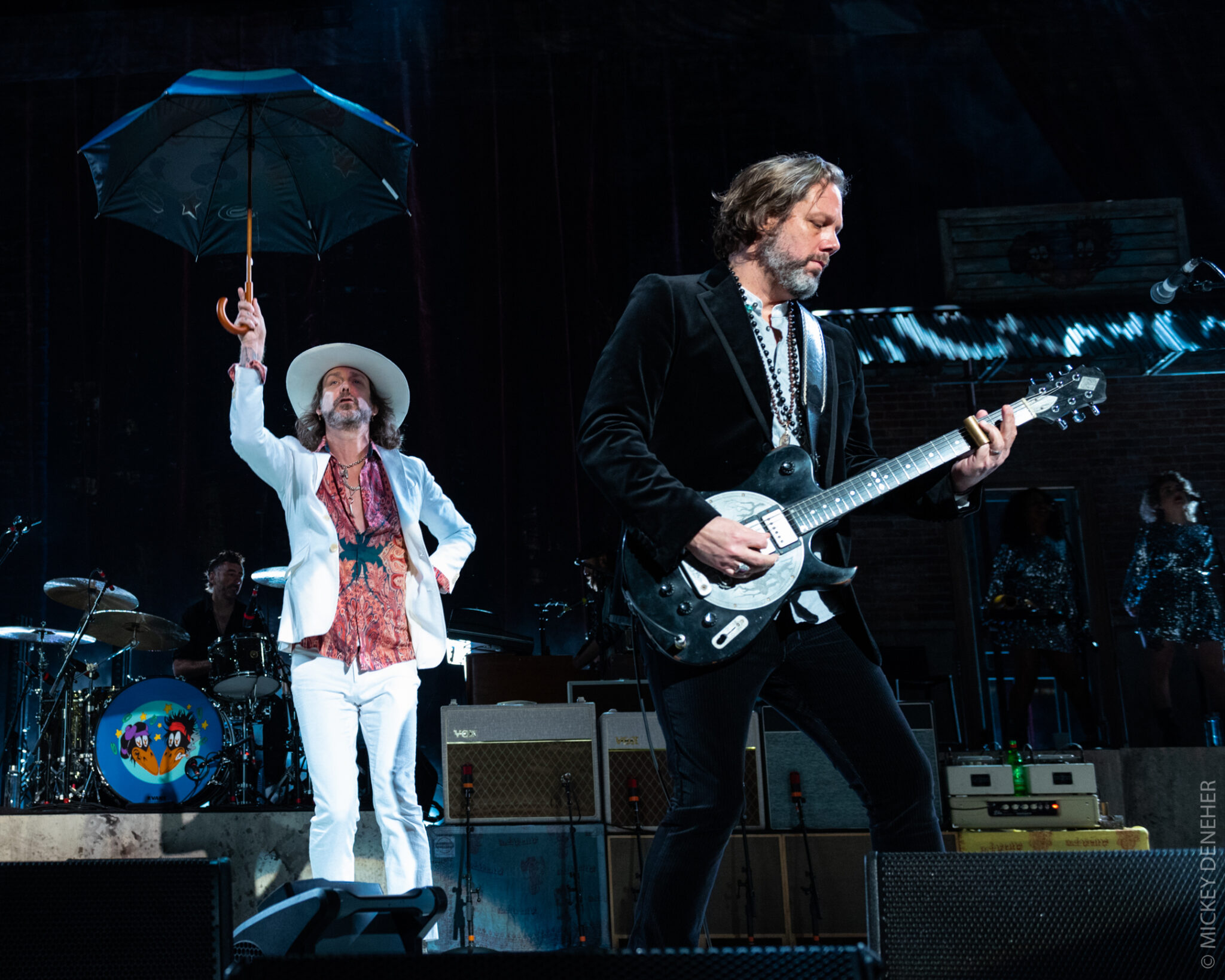 Guitarist Isaiah Mitchell stood out with power solos confirming his supporting role. Backup singers Mackenzie Adams and Leslie Grant along with keyboard player Joel Robinow helped add that little extra something to acknowledge the Money Maker milestone. With the completion of side two of Shake Your Money Maker, the band continued on. Pulling out tunes from their long career including "Thorn In My Side" and "Remedy."  
To close the night out, the encore gave praise to The Velvet Underground with a cover of their song "Rock & Roll." Was this night a fairy tale? A happy ending for the brothers Robinson? One thing is for sure, it was not grim.
The Black Crowes
The Texas Gentleman