Alternative-rock band Acid Dad made a stop in Rochester at Bug Jar on Tuesday, October 5, as part of their Fall 2021 tour. Many avid fans gathered in the well-renowned venue to see the group perform.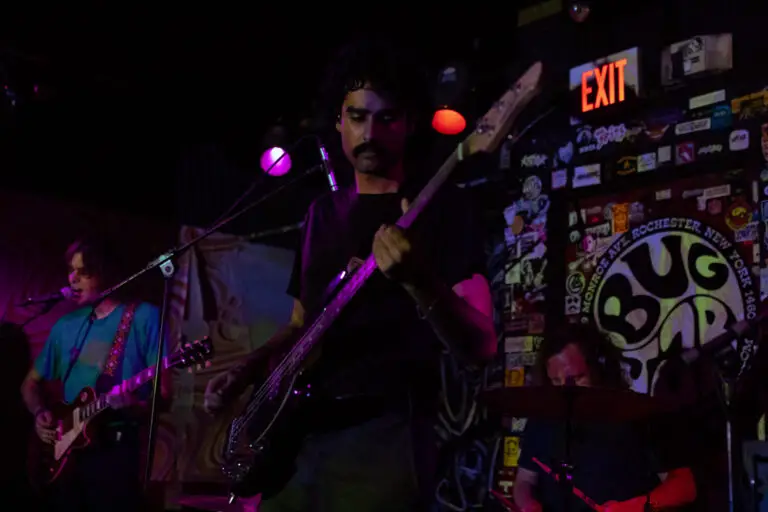 The rock-n'-roll fanatics The Ginger Faye Bakers opened up the show with their head banging tunes. The trio paid homage to heavy metal in their set while incorporating a modern sound. Acid Dad later took over the stage by opening with the song "Drone." The group consists of singer-guitarists, Vaughn Hunt and Sean Fahey, and drummer Trevor Mustoe. Zoltán Sindhu played alongside them as well. Immediately, the audience transcended into their psychedelic ambience. With the addition of their trippy visuals, they lived up to their enthralling band name.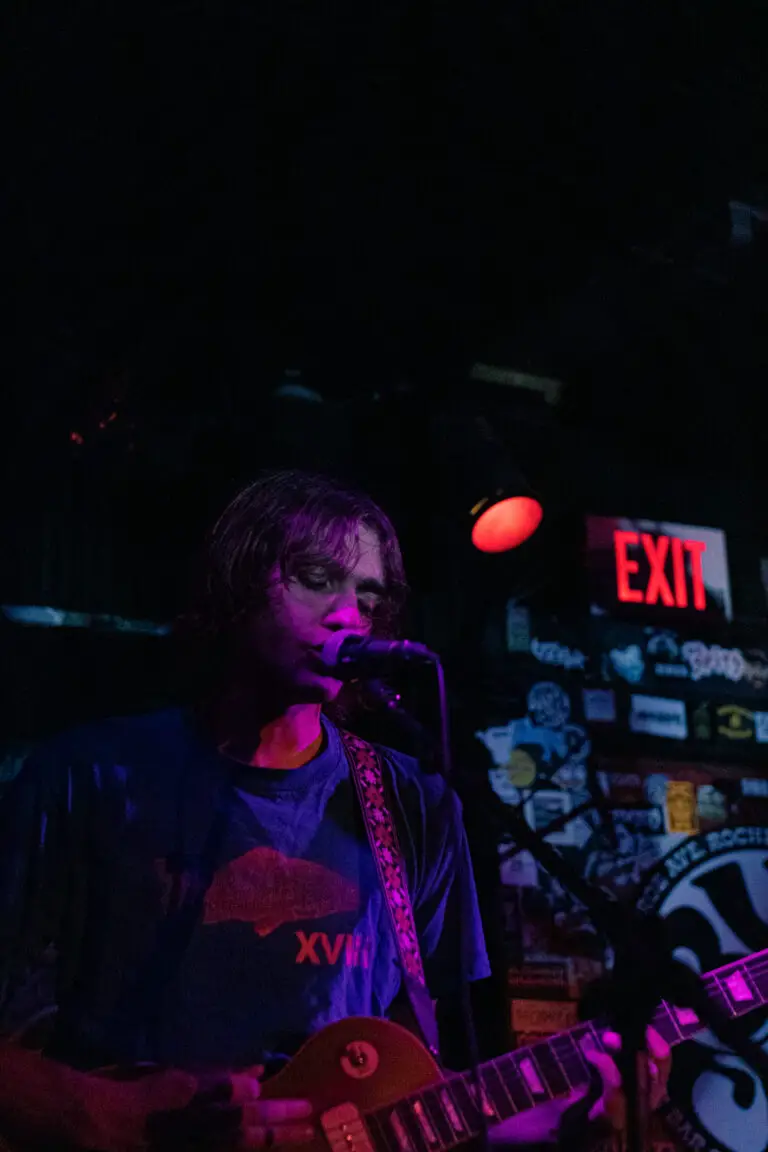 The Bushwick natives played several of their most popular hits off their latest album Take It From The Dead, some of which includes "BBQ," "She Only Eats Organic," and "Searchin." The Bug Jar's kaleidoscopic atmosphere meshed perfectly with Acid Dad's set. The fresh sound from the group rippled through the underground setting giving fans a great fall show.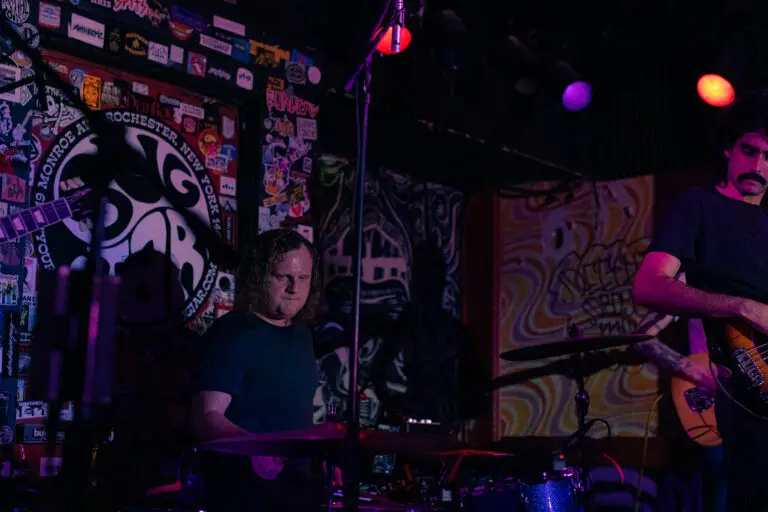 A year ago, Acid Dad spent time independently producing all their own music and art. From building a new studio space to even building their own guitars, this band has continued to fiercely go after their desires. This tour is the start of a new era for Acid Dad.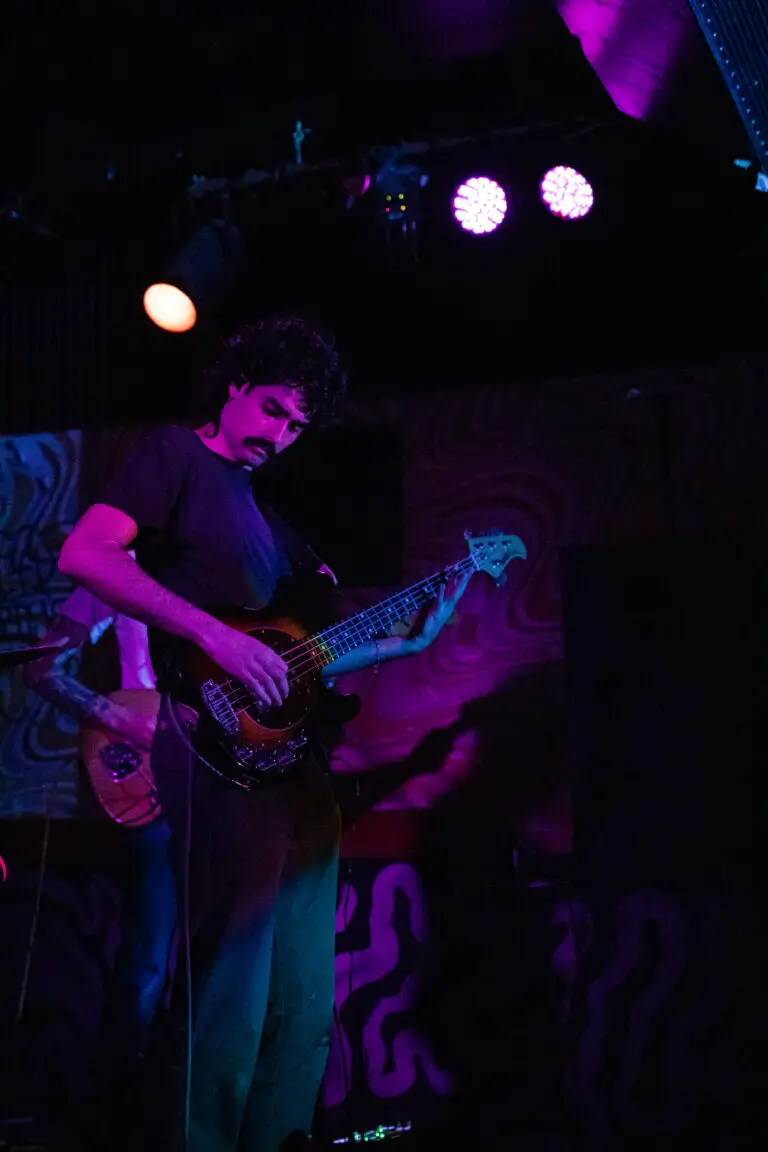 Make sure to check out upcoming shows at the Bug Jar. The Four Horsemen perform on October 14 and The Shivas do on October 15. Tickets are available here.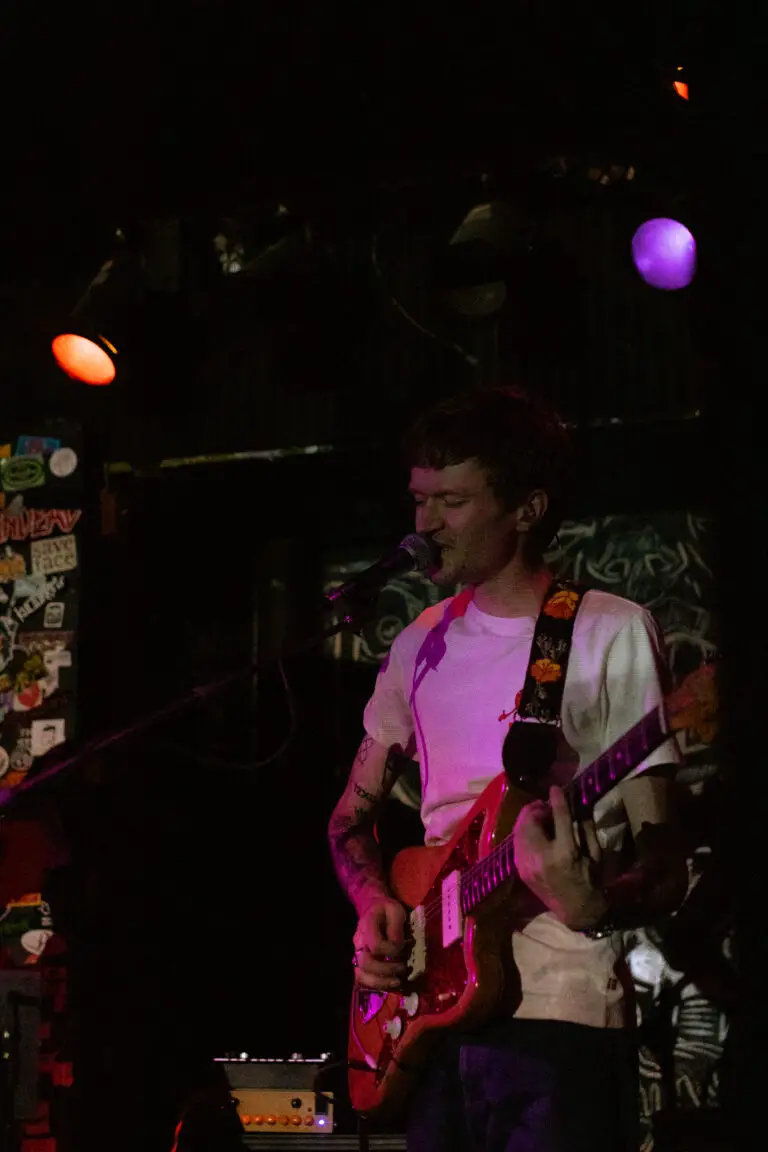 Acid Dad – Bug Jar, Rochester – October 5, 2021
Setlist: Drone, Bada Bing, RC Driver, BBQ, Searchin', Living With a Creature, She Only Eats Organic, Dissin', Get Me, Don't Get Taken, Die Hard, Mr. Major, Djembe