Soul Blind is out to impress us once again. The Hudson Valley based alternative rock band has released their new EP Third Chain on Other People Records. Drawing from The Smashing Pumpkins, Alice in Chains, and Deftones, Soul Blind releases a nostalgic track that mimics something out of the 90s.
The newly released music video captures the band performing in a kaleidoscope of swirling colors through a fisheye lens. If that doesn't give you 90s nostalgia then maybe Justin Sarica and Finn Lovell's entwined guitar riffs will remind you of The Smashing Pumpkin's sheer rock groove.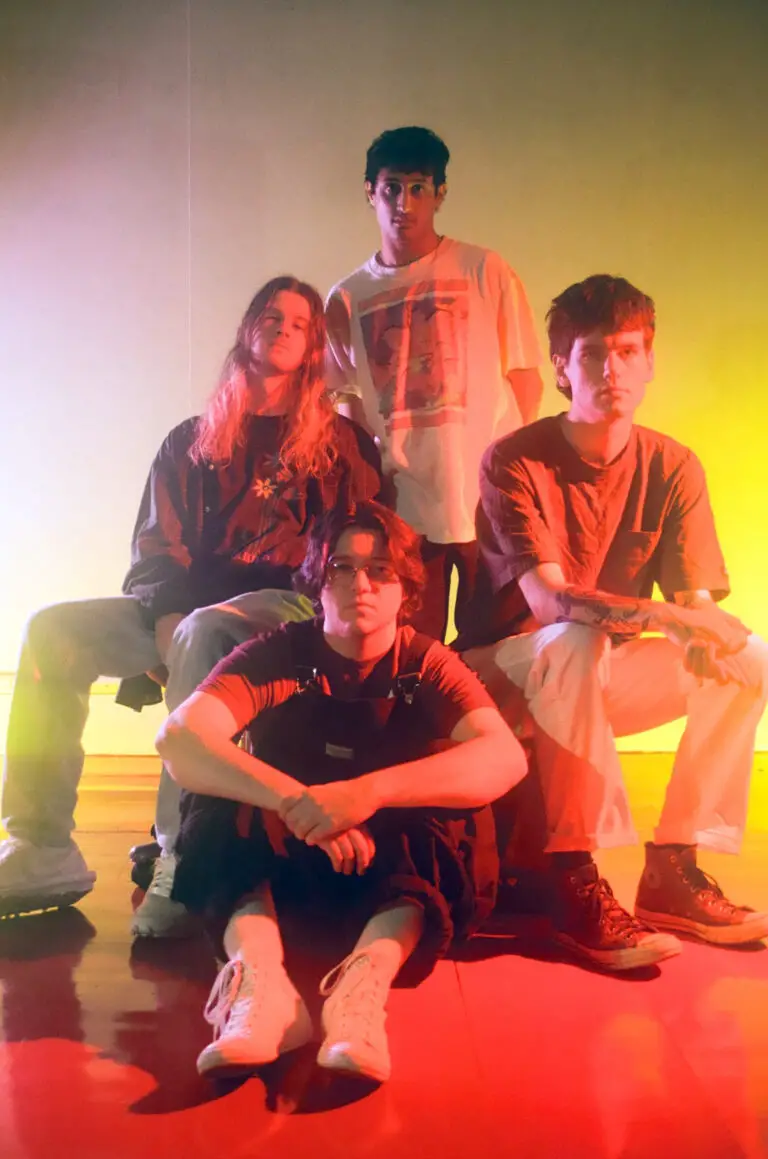 This track also reminds us the endless range of what the rock genre truly encaptures. Steve Hurley on drums is the foundation urging the beat forward urging nothing but a head-banging session leaving the listener engaged, asking where the melody will head to next. Third Chain gives us the original hard rock we have come to know and love while still having an original sound. Soul Blind's other tracks including "Misplaced" and "Phantom Pool" continue delving into the lessons crucial relationships teach us about ourselves. Jon Markson and Adam Cichocki recorded each track ensuring a lush wall of guitars mixed with divine vocals.
The EP serves a lot of self reflection lyrically, as well as the emotional turbulence within personal relationships. ALl three songs reflect different feelings, but come together in the same world. Sonically we think these songs show some diversity in our sound and a clear example of our range of what can be expected from future releases, especially going into our first full length.

Soul Blind
Soul Blind is working toward becoming a household name and are on their merry way. In 2018, the group made their debut with the Willpower EP, followed by Untitled later that year with a handful of promo singles in 2019. Don't just take our word for it. No Echo, Stereogum, and New Noise Magazine have released praising reviews gloating about the band. Opening for the likes of Vein, All Out War, Death Threat, Fiddlehead, Praise, Anxious, Modern Color and One Step Closer solidify their hardcore stardom.
Third Chain is streaming now and available for purchase here.
Be sure to check out Soul Blind's East Coast tour with Koyo. Tour dates can be found below.
9/17/2021 – Poughkeepsie, NY @ APEX Studios w/ Restraining Order
9/18/2021 – North Haven, CT @ The Cockeyed Crow w/ Restraining Order + Rule Them All + End It
9/19/2021 – Oakdale, NY @ Shakers Pub
9/20/2021 – Philadelphia, PA @ The Fire w/ Webbed Wing
9/21/2021 – Greensboro, NC @ Gate City Garage
9/22/2021 – Columbia, SC @ New Brooklyn Tavern
9/23/2021 – Jacksonville, FL @ Archetype w/ Magnitude + Point Of Contact + Kharma
9/24/2021 – Brandon, FL @ Noisebox w/ Magnitude + Point Of Contact + Kharma
9/25/2021 – Tallahassee, FL @ The Bark w/ Magnitude + One Step Closer
9/26/2021 – Pensacola, FL @ American Legion w/ Magnitude + One Step Closer
9/27/2021 – Atlanta, GA @ The Dog House
9/28/2021 – Richmond, VA @ The Camel w/ One Step Closer 
10/09/2021 – Brooklyn, NY @ Gold Sounds w/  No Pressure, Koyo, Victory Garden, Charity 
10/30/2021 – New Haven, CT @ State House w/ Narrow Head + Waveform