Author, poet, songwriter, and Queen of New York Patti Smith graced the stage at Rumsey Playfield in Central Park with her bandfor a free Sunday evening show this past weekend as part of the Capital One City Parks Foundation SummerStage concert series.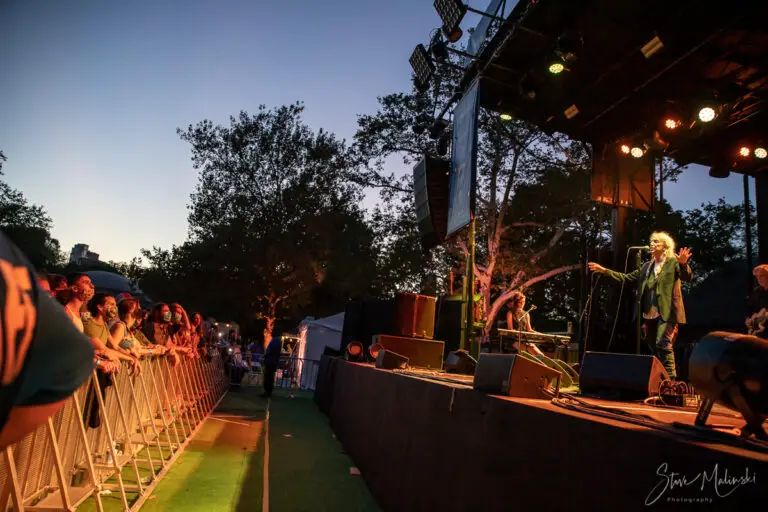 Nearly one month ago Smith was set to perform as part of the mega NYC Homecoming Concert in the Great Lawn, which was cut short by the watery remnants of Hurricane Henri before she had her turn on stage. Confirmed in an interview she did that evening with Anderson Cooper, she we would have performed a duet with Bruce Springsteen on the song they penned together, "Because the Night." While there was no surprise Bruce appearance, Smith made a full-hearted fancy of the tune in dedication to her late husband Fred Smith.
A NYC-cultivated setlist payed tribute and honor to Smith's equals who've either passed or fortunate to still be contributing to the arts. Early in the show Smith dedicated the reggae-infused "Renando Beach" to the late Jamaican record producer Lee "Scratch" Perry and went on to pay tribute to Charlie Watts with "Beneath the Southern Cross." In tribute to former Saturday Night Live star Norm Macdonald Smith introduced Stevie Wonder's "Blame it on the Sun" with a quote from the late comedian. Her band paid homage to Hilly Kristal and his CBGB legacy with a cover of the Rolling Stones' "I'm Free" with an interlude of Lou Reed's "Walk on the Wild Side." Lastly, Smith tipped her hat to Bob Dylan with her take on his song "One Too Many Mornings."
As a poet Smith performed her spoken word poem "Perfect Moon" to welcome in the approaching Harvest Moon leading seamlessly into the lyrics and music of "Dancing Barefoot."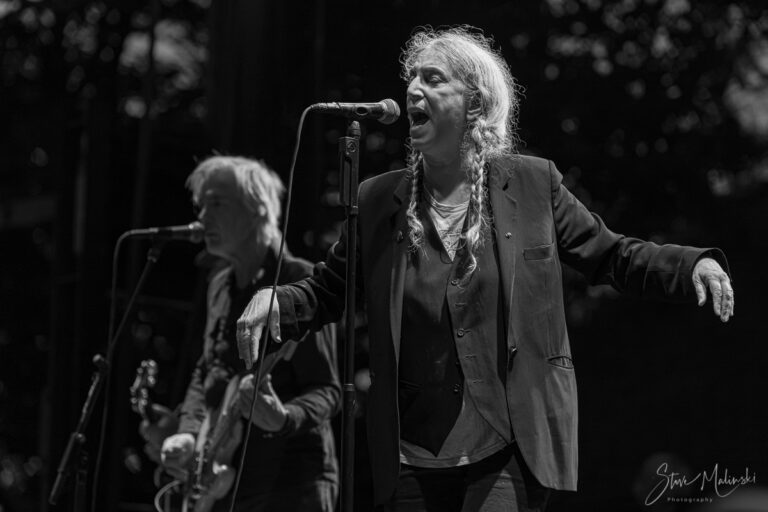 After a short encore break, Smith's show ended with a message of strength "People Have the Power." With fists in the air, many sang along in solidarity with that message.
The Capital One City Parks Foundation SummerStage concert series continues into early October; for more information check out the schedule here.
Setlist: Grateful, Redondo Beach, Free Money, Ghost Dance, Perfect Moon (poem), Dancing Barefoot, Ain't It Strange, Beneath the Southern Cross, Blame It on the Sun, I'm Free -> Walk on the Wild Side -> I'm Free, Because the Night, Pissing in a River, One Too Many Mornings, Land / Gloria
Encore: People Have the Power