Indie artist Phoebe Bridgers made a stop in Lewiston for her Reunion Tour. On September 15 the witty lyricist filled Artpark with skeleton suits and serenity.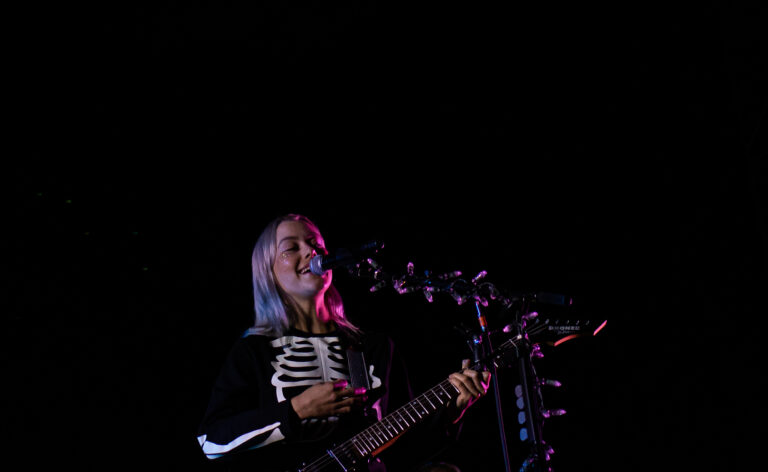 In a surprise turn of events, Phoebe Bridgers' guitarist ended up opening the show. After two long years, Harrison Whitford finally got to perform live again. His guitar skills and soft vocals captured the crowd's attention. His sense of ease on stage meshed well with his heart felt lyrics. The performance made the audience even more eager for the following act.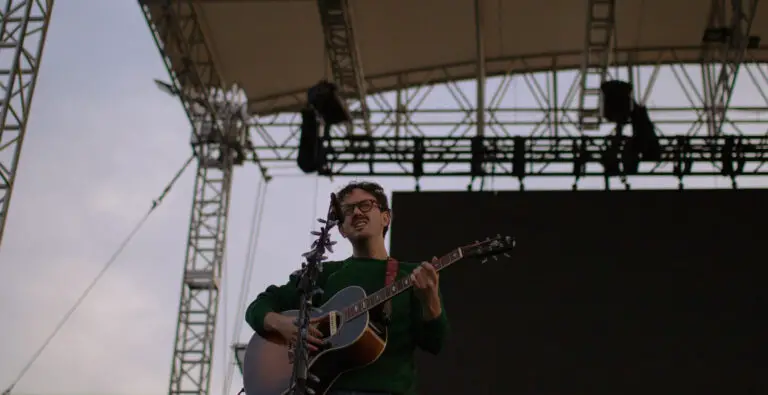 Fans screamed with excitement as the group dressed in skeleton costumes ran on stage to the iconic Black Eyed Peas song, "I Gotta Feeling." Phoebe Bridgers immediately grabbed her guitar and opened up the show with the viral single "Motion Sickness." The Grammy nominated musician has an ethereal presence on stage. Her angelic voice and smooth guitar strums carry the audience through these complicated yet all too relatable human emotions. 
The new tour has allowed Phoebe to perform her latest releases that haven't been heard live before. In 2020, she dropped her second solo album Punisher. Fans got to hear a lot of these newer songs like "Kyoto," "Halloween," and "Savior Complex." Phoebe's dreamy hooks make her ability to capture the different brands of depression that much more hard-hitting.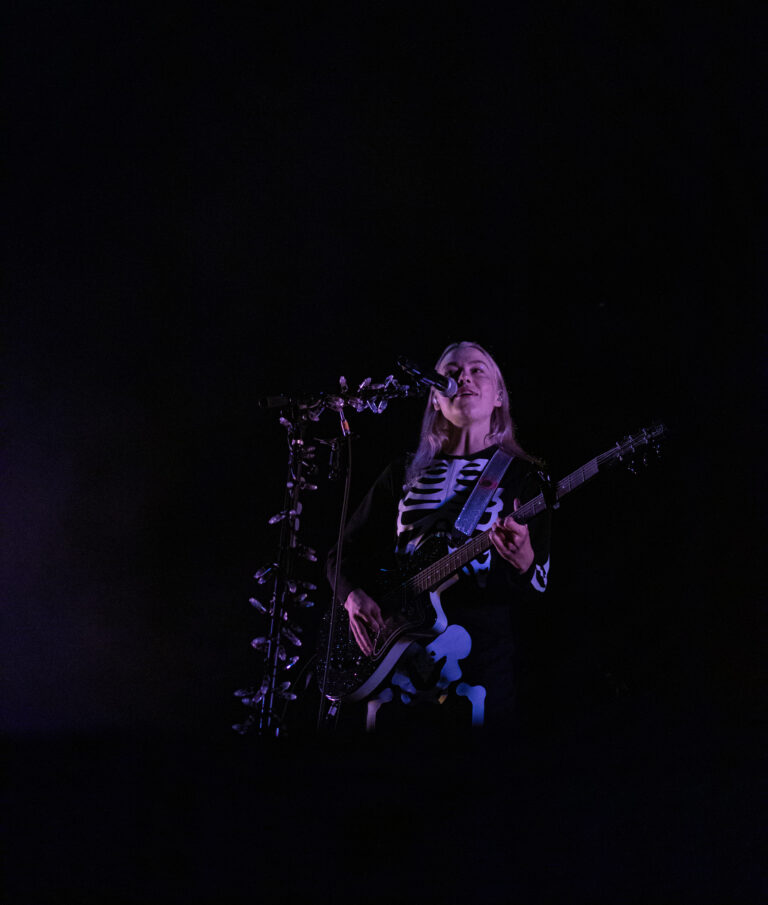 The renowned musician described her show in Buffalo as "a rock concert with no rock music." This is a perfect way to define the rare environment Phoebe creates at her concerts. She can pull at very specific heart strings that entrance her listeners into a seemingly new world. Through struggles with depression, a turbulent relationship with her father, and lack of faith, Phoebe doesn't shy away from raw honesty. She further opened doors of vulnerability as the night closed with "I Know the End" and the buzzing Bo Burnham song "That Funny Feeling." A sensation of awe swept over the whole venue that night. 
Setlist: I Gotta Feeling (Black Eyed Peas), Motion Sickness, DVD Menu, Garden Song, Kyoto, Punisher, Halloween, Smoke Signals, Chinese Satellite, Moon Song, Savior Complex, Funeral, ICU, Scott Street, Me & My Dog (boygenius), Graceland Too, I Know the End
Encore: That Funny Feeling (Bo Burnham)
All Photos By Maddie McCafferty