Gabe Stillman, a national blues artists has been touring with his band since his newest record, Just Say the Words was released and began charting weekly on Roots Music Report. On September 14 at 8pm, you can see Gabe Stillman and his band make their debut at Funk 'n Waffles in Syracuse.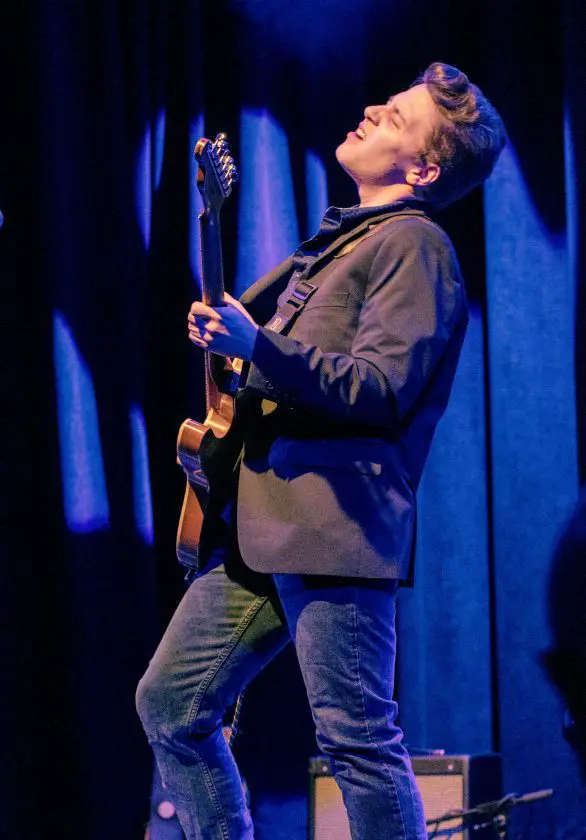 The Gabe Stillman Band is a three-piece machine that runs at full tilt for every performance. While their sound is unmistakably rooted in the blues, the band draws from the deep well of all American roots music. A graduate from the prestigious Berklee College of Music in Boston, Stillman went on to form his band in 2015. Stillman proved his talent at the 35th Annual International Blues Challenge, managing to be in the final eight contestants earning him the esteemed Gibson Guitar Award in Memphis, Tennessee.
Not only was Stillman's EP The Grind self-produced, but his follow up EP Flying' High was backed by the legendary blues band, The Nighthawks.

His album Just Say The Word has a total of thirteen tracks with two covers. The album also features contributions Texas Horns and special appearances by Funderburgh, Sue Foley, and Greg Izor.  Stillman's reputation as an accomplished guitarist and meaningful songwriter. Gabe Stillman has established himself as an accomplished guitarist through his latest album which not only appeals to blues lovers, but music lovers in general. You won't want to miss this show in Syracuse. More info and tickets are available here.