A new album from Smithsonian Folkways challenges the historical conception that New York was the sole epicenter of the 1960s folk revival. The Village Out West: The Lost Tapes of Alan Oakes compiles extensive field recordings from the revival's burgeoning center in Northern and Central California, all carefully taped by autodidact documentarian Alan Oakes.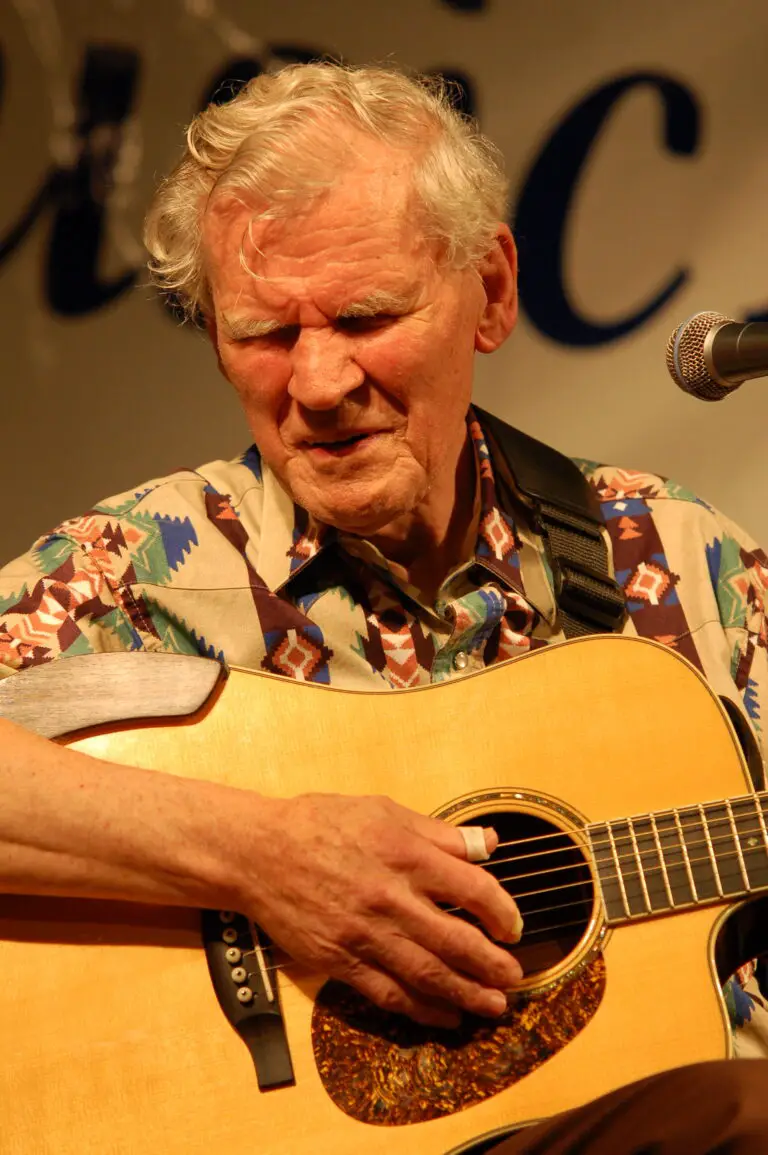 The vibrancy and creativity of the 1960s folk scene in New York has been well-documented. From the epicenter of Greenwich Village, where Bob Dylan and Joan Baez rose to prominence, to Upstate's lasting legacy of Woodstock '69, folk music has deep roots on the East Coast, and the 1960s revival would inspire generations of artists to come. But on the other side of the country, an equally spirited musical movement was occurring in the San Francisco Bay Area, where traditional musicians came together, and up-and-comers learned from their techniques while establishing their own legacies. 
The "self-appointed sonic Boswell" of the 1960s California folk revival, Alan Oakes was born in Fresno in 1940. After his death in 2019, his wife Marnie Oakes connected with album co-producer Deborah Robins and shared she planned to discard some of his unknown archives of recordings. Robin's desire to properly preserve the collection, an invaluable window into the early days of the folk reemergence, resulted in the creation of the album. 
Oakes recordings, taken from over 60 open reels made between 1960 and 1975, capture the enthusiasm and palpable excitement of the early movement. The recordings span a variety of venues: storied festivals like the Jabberwock and Berkeley Folk Music Festival, clubs like The Cabale and the Blind Lemon, and many workshops, interviews and intimate house concerts. 
The two-CD set features never-before-heard live performances from legendary musician Doc Watson, whose distinctive flatpicking technique on acoustic guitar helped shape the sound of bluegrass, country and folk during the 60s. A live recording of classic tune "Billy in the Lowground," finds Watson joined by lifelong fiddle master Hank Bradley and banjoist Rick Shubb, whose "Shubb capo," which features an adjustable clamp, is still a top-stelling capo style today. 
The eclectic combination of musicians at the peak of their craft, frequently documented in New York, was also a key aspect of the Bay Area musical community. Just as important was the influence, inspiration and integration of traditional masters with up-and-coming musicians of the time, like Kathy & Carol. The Vista, California duo began singing together in high school in the early 1960s, and claimed Baez as a central influence. Their haunting harmonies reflect the way the folk movement spread from coast to coast, rooted in shared love for classic Americana techniques. 
The album, co-produced by Deborah Robins, Henry H. Sapoznik, and Jeff Place, will be accompanied by an 80-page booklet containing essays from all three producers, as well as extensive biographies of the featured performers and the historic time period they shared. The full album will be released on September 24th, but a preview of 4 selected songs is available now for streaming: