Swagata Biswas, a rising singer-songwriter born and raised in New York City, has just premiered the music video for her sophomore single "Waves". Biswas brings an indie soul sound to the NY music scene, with a nostalgic, 90s-style twinge. She has peformed at venues like Rockwood Music Hall, City Hall, and Pianos NYC and cites inspiration from artists like Amy Winehouse and Norah Jones.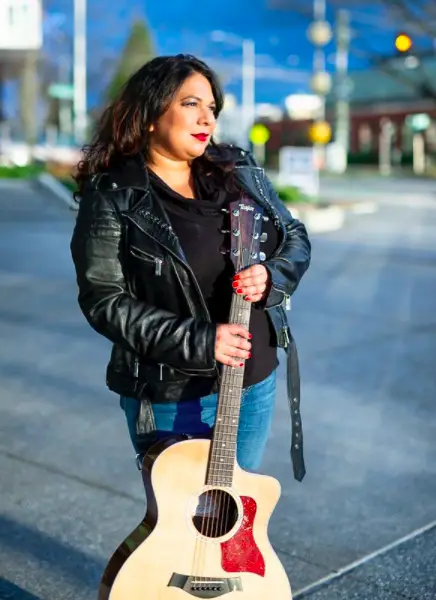 "Waves" was released in 2020 and followed Biswas's debut single, "Lens". "Waves" opens with pleasant acoustic strumming and Biswas's clear and strong vocals. She muses, "The waves crash down but reveal smooth sand/The sun falls but it rises again", sparking a message of optimism and overcoming struggles that seems especially pertinent in today's unpredictable landscape.
The music video adds even more layers to Biswas's thoughtful songwriting. We follow her through split screen scenarios, showcasing the butterfly effect of different life choices. On one side, Biswas pours herself into a desk job, typing at her computer, meeting with her boss, and repeating this daily monotony. On the other, Biswas leaves the meeting with her boss and heads home, where color floods the screen and she picks up her guitar to start writing music.
The worlds begin to converge as Biswas experiences highs in her work life, like promotions, and lows in her musical life, like a poor meeting with a record label. By the end, the whole video is in color and the two sides have merged. Biswas seemingly realizes that she does not have to choose one path over the other. She can explore her musical passions while still excelling professionally and life a truly harmonious life.
The video for "Waves" is creative and meaningful and the song itself is easy, late summer listening. Be sure to look out for Biswas in the future and connect with her through her website, Instagram, Facebook and Soundcloud.
Check out the video below, which premiered on August 19 at 12PM EST.