The Nth Power announced their 'Fall Back In Love Tour' which will be kicking off August 27, 2021. The tour will include a stop in New York and multiple stops across the New England area.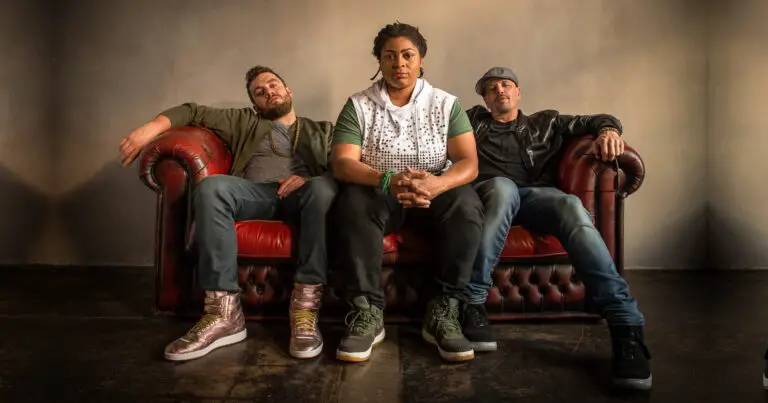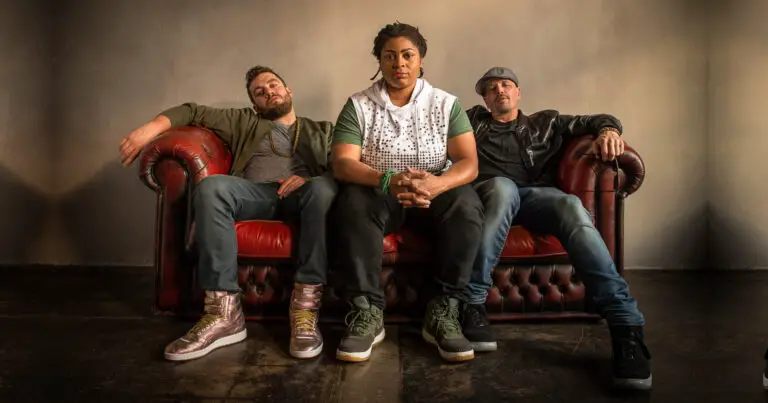 The Nth Power originally hails from New Orleans and is a mix of jazz and funk with just a hint of soul. The band formed in 2012 during an impromptu late-night jam. The band is currently made up of Nikki Glaspie who was Beyonce's world-touring drummer for five years before she joined Ivan Neville's New Orleans funk outfit, Dumpstaphunk. Bassist Nate Edgar who is known for being in Groovechild and John Browns Body. Nick Cassarino is the singer and guitarist who is known for being in Jennifer Hartswick Band and toured with Big Daddy Kane.
The 'Fall Back In Love Tour' will start off on August 27, 2021 at the Utah Arts Festival in Salt Lake City. In total the tour will have 20-dates and will feature performances at festivals and music rooms in 11 states coast-to-coast. The tour will end with a special performance at Suwannee Hulaween on October 30, 2021 featuring original band members Nigel Hall and Weedie Braimah.
The tour will also have stops across the New England area with performances on September 10 in Newmarket, NH at The Stone Church, September 11 in West Hartford, CT at the  New Park Brewing, on September 12 in Pembroke, MA at Soundcheck Studios, and in September 16 in New York, NY at Nublu.
With the recent surge in Covid cases nationwide, The Nth Power asks those in attendance to do their part to keep live music safe as possible for everyone involved, and check with local venues for admission policies.
 "Our fans are like family — everyone's health, safety and happiness is our highest priority. Please wear a mask at our shows or, even better, get tested before you walk in the door," the band says. "Regardless of how you choose to stay safe, remember that we're all in this together — and that The Nth Power loves you
For more information on the tour and to secure tickets visit The Nth Power's website.
Full tour dates listed bellow: 
Aug. 27 – Salt Lake City, UT – Utah Arts Festival
Sept. 9 – Pittsburgh, PA – Lights On!, Downtown Cultural District
Sept. 10 – Newmarket, NH – The Stone Church
Sept. 11 – West Hartford, CT – New Park Brewing
Sept. 12 – Pembroke, MA – Soundcheck Studios
Sept. 16 – New York, NY – Nublu
Sept. 17 – Baltimore, MD – The 8×10
Sept. 18 – Washington, DC – The Hamilton
Sept. 22 – San Diego, CA – THe Casbah
Sept. 23 – Los Angeles, CA – The Mint
Sept. 24 – San Francisco, CA – Boom Boom Room
Sept. 25 – Mill Valley, CA – Sweetwater Music Hall
Sept. 26 – Nevada City, CA – Crazy Horse Saloon
Sept. 27 – Mammoth, CA – Liberty Bar
Sept. 29 – Sacramento, CA – Torch Club
Sept. 30 – Bend, OR – Volcanic Theater Pub
Oct. 1 – Portland, OR – Mississippi Studios
Oct. 2 – Seattle, WA – The Crocodile
Oct. 22-23 – Placerville, CA – Hangtown Music Festival
Oct. 30 – Live Oak, FL – Suwannee Hulaween *
* Featuring special guest Nigel Hall