NYC guitarist and singer-songwriter Steve Conte is back with his first solo album in five years. Bronx Cheer is set for release on November 5, with lead single "Dog Days of Summer" out now on all streaming platforms.
Conte has been a fixture of the rock scene for several decades as the lead guitarist of New York Dolls. He has also collaborated with countless esteemed artists, including Michael Monroe of Finnish band Hanoi Rocks, and Japanese composer and artist Yoko Kanno. Kanno and Conte are noted for creating various soundtracks for anime series (Cowboy Bebop, Wolf Rain, and more).
Bronx Cheer features a core band of Steve Conte on guitar and vocals with bass by his brother John Conte (Southside Johnny & The Jukes, David Bowie, Ian Hunter) and Charley Drayton (Keith Richards, Iggy Pop, The Replacements) on drums. The album also features guest appearances by Clem Burke (Blondie), Andy Rourke (The Smiths) and Jesse Malin. It will be released through Wicked Cool Records.
"Dog Days of Summer" was released last week, a fitting timeframe for its name. On the track, Conte explores topics like family, getting older, and the future.
"It started with the title, which is a phrase I always liked, but when I was finished with it, I noticed that I wasn't only writing about those awful hot days in August where you don't want to do much of anything. I was also writing about getting older and watching the young upstarts, full of hope and goals, pushing hard to get somewhere – and seeing my kids zoom by me with all their energy. At this point, I feel like I can relax and don't have much to prove, because my work is out there on records, on video, in the consciousness of the public – in my bubble, anyway. And the work speaks for itself."

Conte on "Dog Days of Summer"
The album's title refers to the true definition of a "Bronx cheer"–blowing a raspberry. Conte currently lives in the Bronx and loves the community. The cover art features a photograph of an NYC high schooler marching down Fifth Avenue in protest of Donald Trump's election. Conte states, "Not only is the lead kid, Theo Fenton, raising his fist in protest, contrasting the word 'cheer,' the title also gives Trump a big fat raspberry!"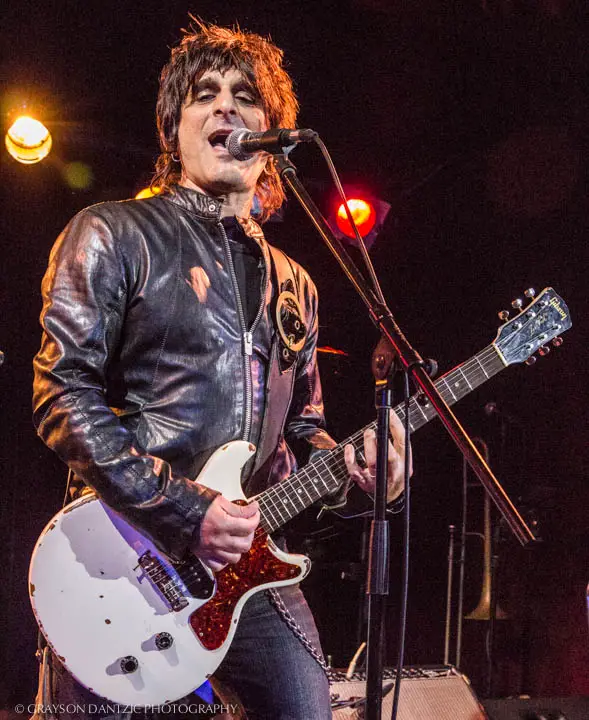 Bronx Cheer draws from blues and punk rock influences as well as the charming and gritty spirit of New York. Tracking for the album began in September 2019 at Atomic Sound in Brooklyn. Overdubs were completed by February 2020, and the album was mixed during the pandemic by Niko Bolas (Neil Young, Keith Richards, Don Henley). Conte produced the album with Andrew Hollander, who has worked with big names in indie and pop.
Listen to "Dog Days of Summer" below ahead of Bronx Cheer's November release. Be sure to keep up with Steve Conte on his website, Instagram, Facebook, and Twitter.