On Tuesday, August 10, NYC based band We Are Scientists were scheduled to play a one-off warm up show at Brooklyn's Elsewhere Rooftop. Right as doors were set to open, severe thunderstorms rolled in and forced the band to postpone the show (now scheduled for September 20th at the Rooftop). The crowd waiting in the loft was told that We Are Scientists would come out and perform an impromptu acoustic set in the empty Hall downstairs. Not quite knowing what to expect, fans filed down the stairs and into the main venue at Elsewhere.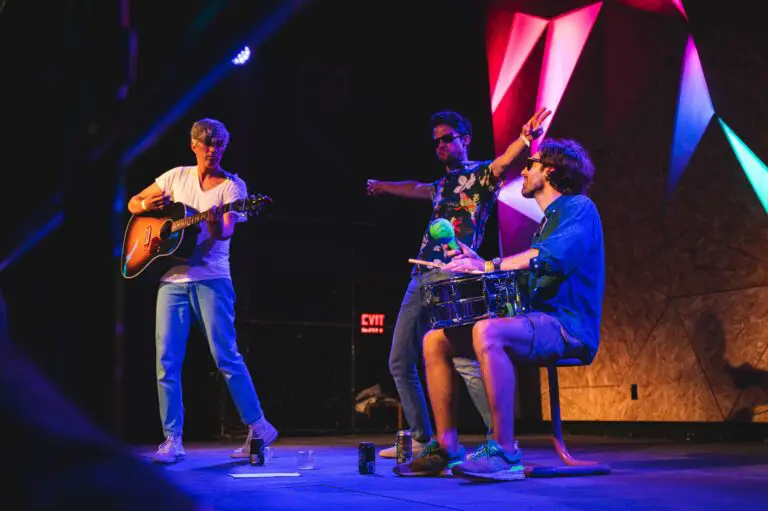 At about 9:15pm the band came out on the empty stage armed with an acoustic guitar, a snare drum, and three voices. Keith and Chris engaged in some comedic back and forth with the crowd, joked about the lack of amplification and the barrier still in place in front of the stage, then treated the fans to a 20 minute acoustic performance (plus one air-bass solo) of old and new songs. Any disappointment over the postponed show quickly evaporated as the crowd engaged in an enthusiastic sing along. In spite of the circumstances, the guys were able to give their fans a special treat that will surely be cherished by those who stuck out the rain.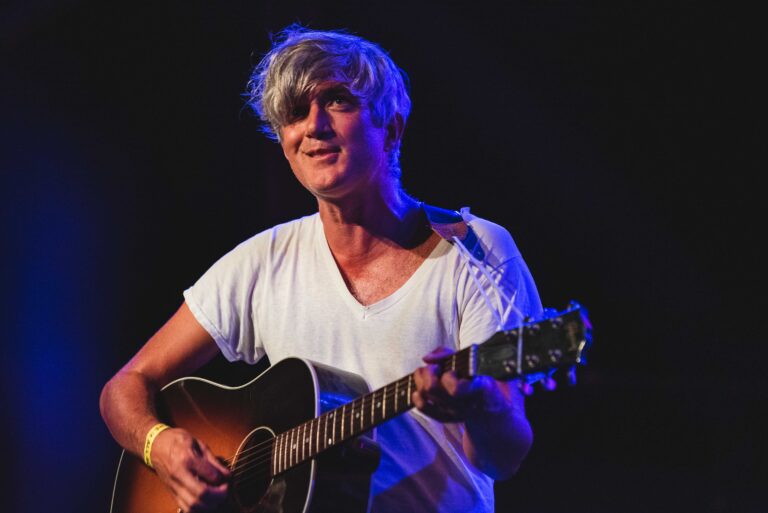 The postponed warm-up show will be made up at Elsewhere on September 20th with a full European tour kicking off on November 24th in the UK. In between, the band's new record, Huffy, will be released on October 8th on 100% records. Full tour dates can be found HERE – check back in September for a review of the show and the new record. You can watch the music video for latest single "Contact High" below.