Jazz saxophone great David Murray will perform a unique solo performance, complimented with live painting by artist Nancy Ostrovsky, August 7 at Rustic Ridge View Farm in Ulster County.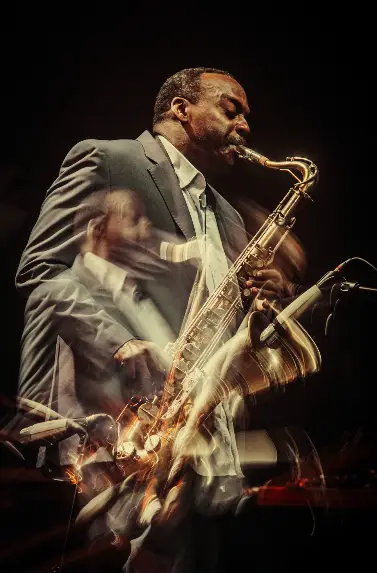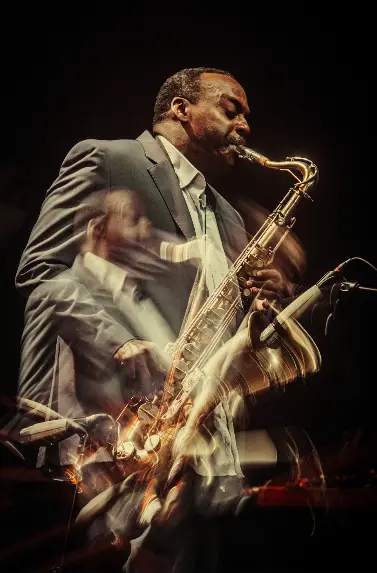 A titan of the tenor sax and bass clarinet who came to prominence in the mid-70s, David Murray has recorded dozens of albums that merge free jazz with the mature style of classicists like Coleman Hawkins and Ben Webster. He was a founding member of the World Saxophone Quartet and has performed or recorded with luminaries like Henry Threadgill, Elvin Jones, James Blood Ulmer, Olu Dara and the Grateful Dead, for whom he recorded a tribute album with his Octet in 1996.  In 1989, Murray won a Grammy Award for Best Jazz Instrumental Performance for his album, Blues for Coltrane: A Tribute to John Coltrane, along with a Guggenheim Fellowship.  The Village Voice named him "Musician of the Decade" in 1980. 
Deeply textured and enthralling in their execution, Nancy Ostrovsky's paintings are, just like the music itself, free improvisations inspired by and at one with the resonant vibrations and spirit created by a musician in a live performance. Her spontaneous method of smearing, dripping, squeezing and manipulating paint onto canvas, in real-time as compelled by the music, is electrifying to witness.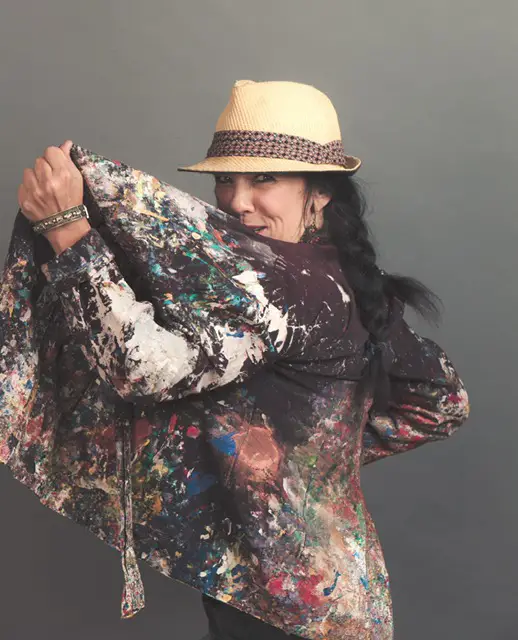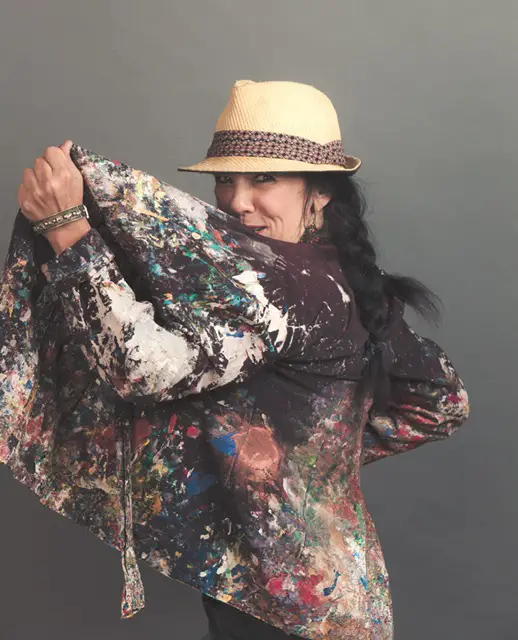 Over the years, the Accord, NY-based artist has collaborated at concerts with some of the jazz world's leading names, including Roswell Rudd, Butch Morris, Michael Gregory Jackson, Michael Bisio and Murray.  She has performed her live painting to music at many prestigious venues including Jazz at Lincoln Center, the Institute of Contemporary Art in Boston and the Eastman School of Music. 
The event will take place Saturday, August 7 at Rustic Ridge View Farm, 15 Old Kings Highway, Kerhonkson, New York. Suggested donation is $20.  It is recommended that patrons bring their own chairs or pillows for seating at this outdoor event.  Refreshments will be available.
More of Ostrovsky's work and videos of her unique live painting performances can be seen here.