PhanArt shows are back and in person, with the first installment coming to Caesar's Atlantic City on Saturday, August 14. The event showcases more than two dozen artists, featuring posters, clothing, ceramics, photography, fine art and much more–all with a Phish inspired flair.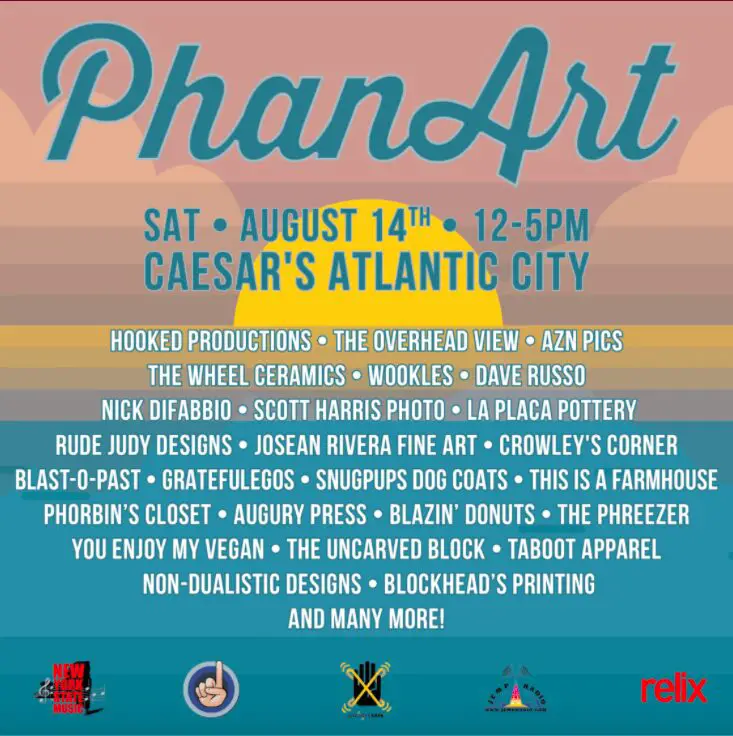 The last in-person PhanArt show was held on December 30, 2019 in NYC. After this long hiatus due to the pandemic, organizers and vendors are eager to enjoy another great event. Much like the last show, the Atlantic City event will present morning yoga sessions, live music by (this time by Sweeping Views), and "phan philm" screenings. This is the first new PhanArt show, with others planned for Lake Tahoe and Denver in September.
This year's "phan philm" screenings include "We've Got it Simple", a documentary exploring the wonderful world of Phish fans, and "Cirque du Cambodia", which tells the story of two Cambodian teenagers with dreams of joining the Cirque du Soleil company.
As always, admission is free. The show will run from 12-5 PM at Caesar's. The art show, yoga and film screenings are all located on the 3rd floor of the Centurion Tower, above the Palladium Ballroom, in Empire A & B. Check out the video below to get hyped up!