It makes perfect sense that the irrepressible Ronnie James Dio would be the one to tell his life story in a book completed and released 11 years after his death!  If there's one thing this book demonstrates, it's that the tiny but mighty Dio had the gumption to power through obstacle after obstacle in the pursuit of his many dreams. It was that tenacity married with a singular talent that has made him the most iconic and imitated voice in heavy metal – an indispensable ingredient in the mega-success of Ritchie Blackmore's Rainbow, Black Sabbath and, finally, his globe-conquering namesake band, DIO. 
Co-written with British music journalist Mick Wall and Dio's widow and longtime manager Wendy, Rainbow In the Dark: The Autobiography follows the metal maven from his childhood in a close knit Italian-American family in upstate New York to the pinnacle of his solo band's success, their Madison Square Garden debut in June 1986.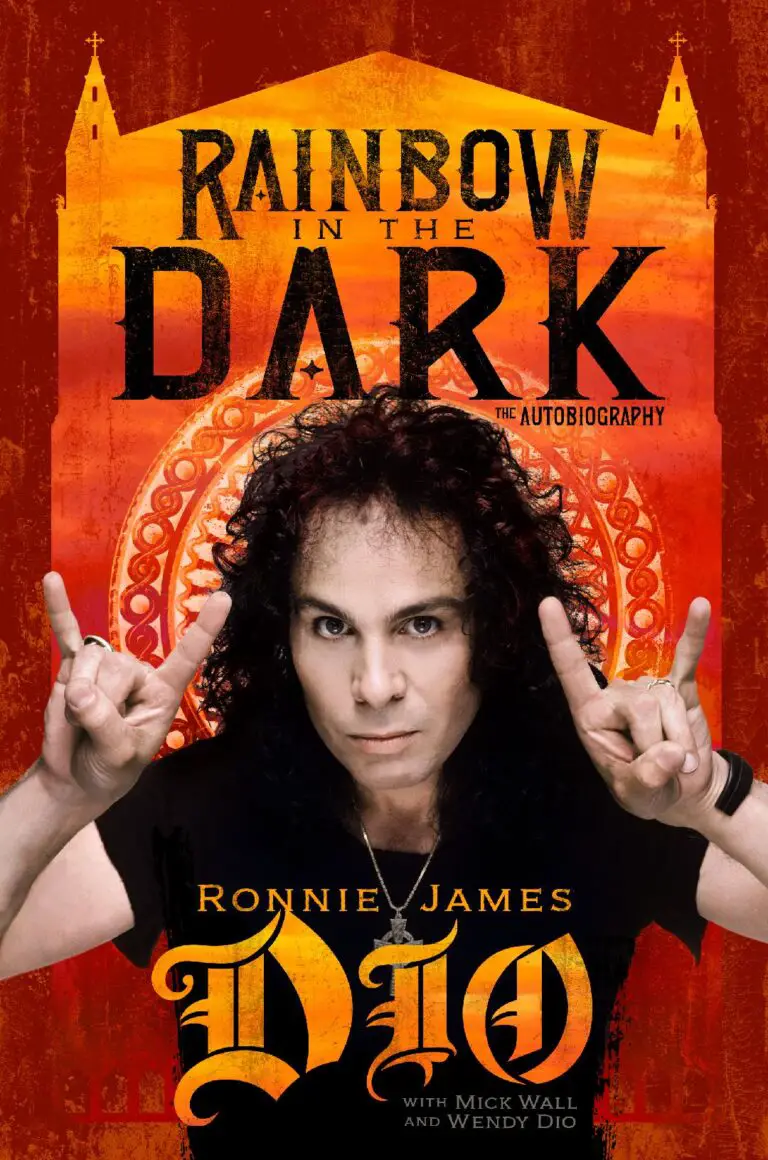 For me, the most interesting chapters in most musician biographies come from their striving days, and Dio has a tale of failures, tragedies and restarts that is hard to match. 
His musical life began with the trumpet, inspired by big band icon Harry James. It was an instrument his father made him practice four hours a day starting at age 6, the axe with which he would soon begin his non-stop gigging lifestyle playing at school and social events. His love of popular music then led him to forsake the brass for the bass, then vocals, in his pursuit of a professional career.  Talk about failure?  His first serious band, Ronnie and the Prophets, scored 10 flop singles between 1962 and 1965. A later band, the Electric Elves, hatched three more duds. An overnight sensation, he was not.
The road has taken the life of many musicians and Dio had his share of close calls. In his pre-fame days, there were three crashes he recounts in dramatic detail. The first was when his band's car was totaled in a collision with a mule!  Far worse was the second which took the life of his guitarist Nick Pantas, his closest friend and musical partner in several early bands. A third destroyed his band's equipment. This was when a just-hired roadie named Igor was trusted with and promptly crashed their new truck on its inaugural run.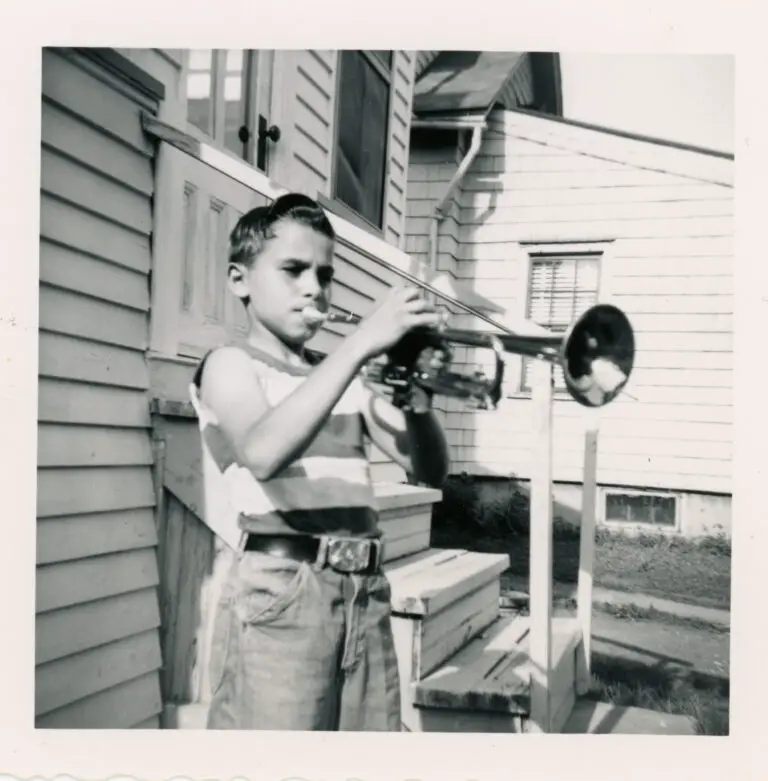 Things finally started to turn up in 1972 when Dio's band Elf was signed by Purple Records, a label headed by Deep Purple's Ian Paice and Roger Glover. This led to opening slots on huge tours for the likes of Alice Cooper and Deep Purple.  When the latter band's masterful and mercurial guitarist Ritchie Blackmore decided to go solo, it was with most of Elf's members, including Ronnie on vocals and as co-songwriter/lyricist. Together, Blackmore and Dio would pioneer a fusion of hard rock, heavy classical and fantasy lyricism that would define a most popular style of metal.
Some of the more entertaining parts of the book are Dio's memories of the prickly Mr. Blackmore. This includes him ordering the diminutive Dio to "sit on a pillow" as he is meeting, for the first time, his wife- and manager-to-be Wendy at The Rainbow, the L.A. rocker haunt from which the band would take its name.  Also detailed are some spooky seances led by Blackmore when the band was recording in France at Château d'Hérouville.  At these, he reportedly summoned the spirit of Mozart (who appeared in a mirror), Thor (who made it thunder) and the pagan god Baal (who wiped some sessions from their 24-track tapes).  For all their success in recording, co-composing and sell-out touring, Dio's time with Blackmore ends badly – with him broke, without his due royalties and stranded in L.A.
It is through Wendy's friendship with Sharon Osborne that Dio came to the attention of Black Sabbath leader/guitarist Tony Iommi.  With Ozzy out of Sabbath and the band in limbo, Iommi was considering a solo project. He met with Dio for a jam which morphed into a miraculously writing session that produced the iconic "Children of the Sea." Together, Iommi and Dio would go on to write much of what would become Black Sabbath's career-revitalizing album, 1980's Heaven and Hell.  It was a platinum-seller that triggered a rebirth of not only the band but the heavy metal genre as a whole.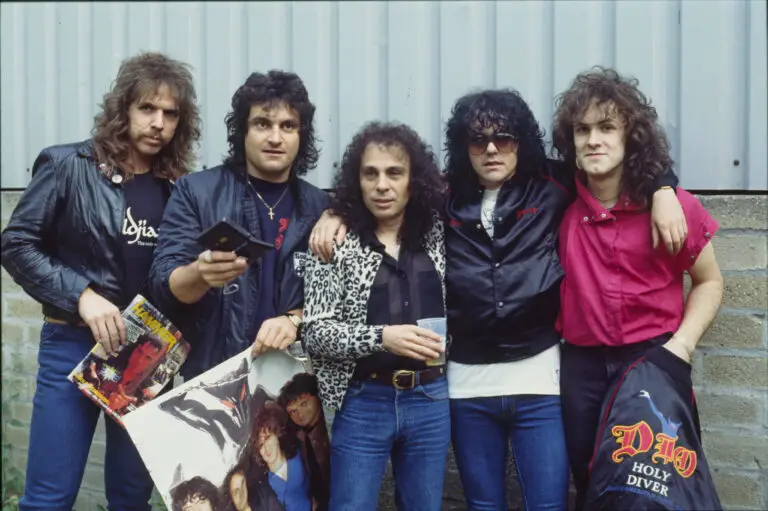 In the book, we also learn how Ronnie's Sicilian grandmother helped give birth to "the Devil's Horns," the now ubiquitous hand signal of heavy metal brotherhood, one usually deployed along with a firm headbang!  His grandmother called this ancient Sicilian symbol "the Maloik" and said it would protect young Dio from "the Evil Eye" and other ill omens. Dio started flashing it at Black Sabbath shows, as his answer to the peace symbol former front man Ozzy waved.  It caught on not only at Sabbath shows but across and beyond the world of heavy metal fandom.
Dio goes on to describe the highs and lows of his time with Sabbath and in working with Iommi, another genius but often intractable guitar god. This portion provides the most VH-1 Behind the Music-styled dish on drugs and egos and how it finally led Dio to take the plunge and start his own band, in partnership with his wife/manager Wendy and Sabbath drummer Vinnie Appice.  Once again, Dio shows how his singular commitment and personal sacrifice, now aided by his wife's business smarts, created one of the most loved and enduring marquee acts of 1980s. Dio then goes on to the many peaks and valleys of his own namesake band, from its debut album featuring the classic "Rainbow in the Dark" through various personnel changes, breakups, reformations to their 10th and final album, 2004's Master of the Moon.
Ronnie began writing this manuscript several years before being diagnosed with stomach cancer in 2009.  To bring the book to completion, Wendy fleshed out unfinished sections and added some of her own observations, from her decades knowing and working with Ronnie. Journalist Mick Wall had interviewed Dio countless times and was brought in to add more detail and finalize the manuscript. With all that, the book has a casual, conversational tone that is all Ronnie.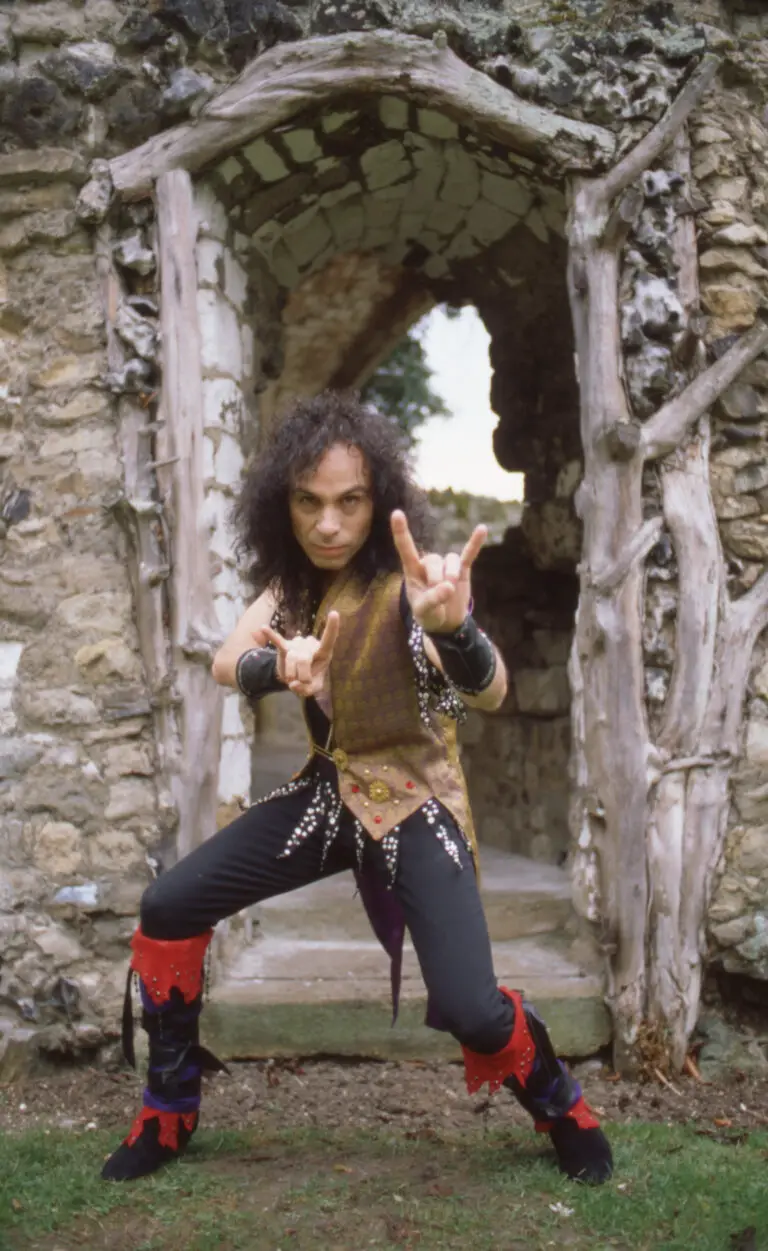 Not covered in this book are Dio's later years and his inspirational battle with cancer. While there are no solid plans for a second installment, Ronnie left Wendy notes for many stories that he wanted to tell about the years beyond where this book leaves off and his final struggle with can.
To celebrate the publication of the book, Wendy Dio will participate in an hour-long LiveSigning.com event produced by Premiere Collectibles on Wednesday, July 28 beginning at 3:00PM (Eastern time). Those who have pre-ordered the book here will have the opportunity to submit questions in advance for Wendy to answer during the event, which will stream live via the Ronnie James Dio Facebook page.