This is the second article in the series "Made in New York," a historical examination of the music history of each of New York's 62 counties, this time looking at Cortland County.
Welcome to Cortland County! This area is located in Central New York, southeast of the Finger Lakes region, and has a rich history since the end of the Revolutionary War. The land that makes up this county was originally set aside by the Province of New York to compensate local soldiers for their participation in the War. Consisting of two million acres, the Military Tract of Central New York was approved by Congress in 1789 and made final in 1799. 600 acres were given to each solider and, by 1908, the boundaries of current-day Cortland County were finalized.


This particular county got its name from the president of the Kingston Convention that drew up the first state constitution of New York back in 1777. Pierre Van Cortlandt was a General in the Revolutionary War, was considered by George Washington to be his most trusted friend, and was also the first lieutenant governor of this fine state. His name lives on in this county, the city of Cortland, and also the similarly named Cortlandt, which is located in Westchester County.

While the county is known commercially as a hub for the production of milling machines, electronic parts, and components for NASA, the Cortland name, most well-known for for the variety of apples, is named after the county. This cross between the Macintosh apple and the Ben Davis apple was first produced at the New York State Agricultural Experiment Station in Geneva, NY, but was named after the county that this article is about. This particular variety is very slow to brown, making it perfect for recipes that call for fresh apples. Since it was first bred in 1898 by S.A. Beach, it has become one of the most commonly produced varieties in New York State and is one of the fifteen most popular apples in North America.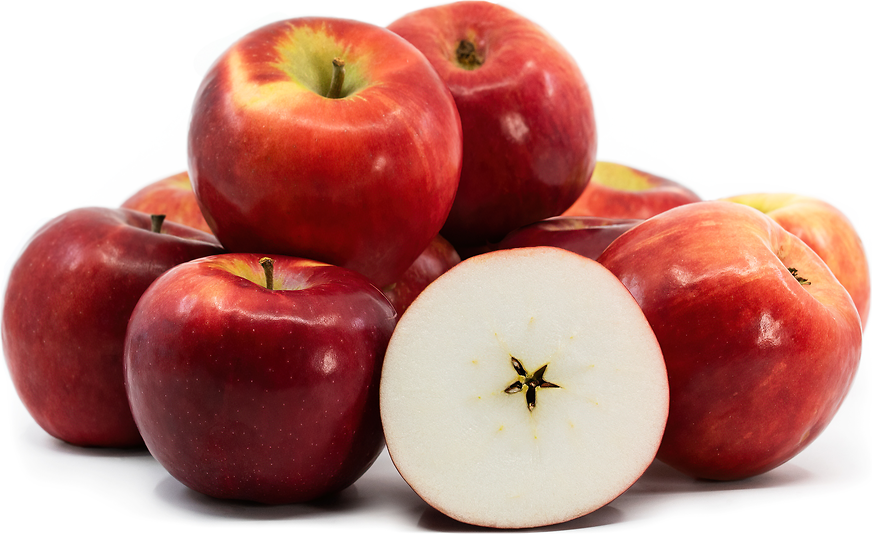 Apples aren't the only food from this county that have nationwide recognition. Scott, NY is the birthplace of James Henry Salisbury, who famously invented a dish which took on his name. During the Civil War, he was a doctor and noticed that certain foods would get soldiers sick. After incorrectly assuming the culprit was baked beans, his experiments gave him the belief that ground beef was healthier on the intestines. In 1888, he debuted the first recipe for Salisbury Steak and its popularity increased as the years went by. Much of this is attributed to the years around World War 1, when German-sounding recipe names like "hamburger" fell out of favor.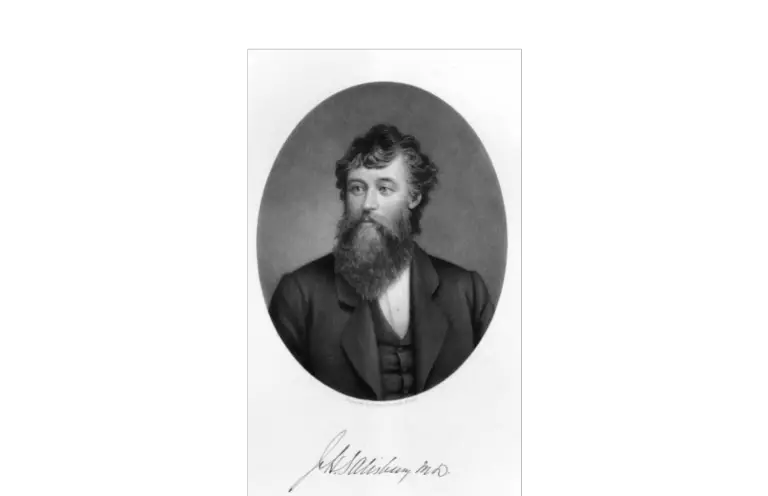 The city of Cortland is the county seat of this area and is also known as the Crown City, a name it earned due to its location on a plain formed by the convergence of seven surrounding valleys. Cortland also has the honor of being the city closest to New York's geographic center and has a prestigious university whose famous alumni include actor Kevin James and wrestler Mick Foley.
Cortland County boasts some unique buildings and architecture that have remained through its history, but the Center for the Arts of Homer is one of the most unique in the area. In 1801, early settlers of the area made their dream a reality and created a Baptist Church for the up-and-coming community. The building opened up in 1827 and quickly outgrew its space. The community came together to fund, design, and build the new facility and, by 1894, the new church was opened to the public.
Fast forward to 2001, and a number of people in the community came together to determine what would become of the centuries-old church. After renovations, fundraising, and non-profit status being secured, the inaugural season of entertainment began in 2014. Since then, countless artists have graced the 400-seobinson Brotherhood and Hot Tuna. In addition to the fantastic acts that the venue brings in, they also feature artwork from local and regional artists and host film screenings and a community theater program. Next time you're passing through Homer, NY, be sure to check out this awe-inspiring venue. Even if there isn't a show that night, the building itself is a thing of beauty and absolutely worth the visit.
Now that we've explored a tiny bit of Cortland's rich history, let's take a look at the residents of this county who have had an impact on the music industry
Ronnie James Dio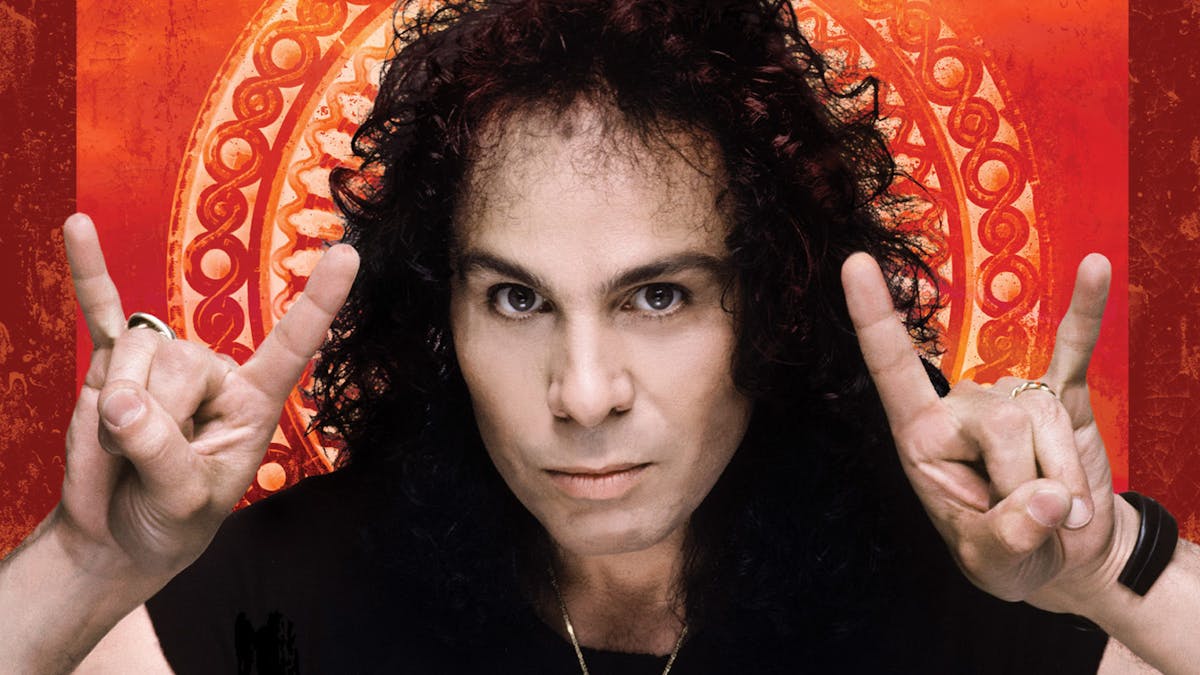 Ronnie James Padavona moved back to Cortland before the age of five, after spending his first few years in New Hampshire. Both of his parents were from Cortland and while they gave birth to their son in Portsmouth, they moved him back to NY, where he spent the rest of his formative years. Dio's love for music started at an early age, as he learned to play the trumpet at age five and spent most of his childhood listening to opera, specifically the music of Mario Lanza.
High School is when Ronnie's musical talent began to develop and take off. He played in the Cortland High School band program and, during that time, he formed his first rock and roll group, The Vegas Kings. With Ronnie on bass guitar, the band would play dances every weekend and soon changed their name to Ronnie and the Rumblers. Despite being named after the Duane Eddy song, a promoter who wanted to book the band felt that their name encouraged violence and soon the band became Ronnie and the Red Caps. Check out one of their songs below

It was around this time that our hero changed his named from Ronnie James Padavona to the name we all know him by now. While there is no concrete explanation on how he landed on Dio, there are two common stories. The first is that he chose it as a reference to Mafia member Johnny Dio and the other is that his grandmother said he had a gift from God and should be called the Italian word for God, which is Dio. After taking the name, the band changed their name once more to Ronnie Dio and the Prophets and they were able to put out a single and an album under Atlantic Records.

In 1967, the band took on a keyboard player and changed their name once again to The Electric Elves. The following year, the band was involved in a terrible car crash which took the life of one of their guitarists. The band shorted their name to The Elves after recovering from the accident and used that name until 1972 when it released their debut album. This album solidified their final name change and the band Elf released the album Elf in August of 1972. Throughout this album, Dio used his family name on songwriting credits because he wanted his parents to see their family name on an album at least once.

Elf's first two albums were produced by Deep Purple bassist Roger Glover who took note of Dio's voice and asked Dio to perform on Glover's solo album titled The Butterfly Ball and the Grasshopper's Feast. His work on this album gained the attention of Ritchie Blackmore, the lead guitarist for Deep Purple. Blackmore had been looking to start a new band and used the members of Elf to form his new project, Rainbow.

The combination of Blackmore and Dio was a perfect match. Blackmore was very much into incorporating classical music into the sound and Dio was excellent at writing lyrics about medieval times. Blackmore, however, wasn't impressed with the other member of Elf and fired them shortly after releasing their first album, leaving Dio to sing. With additional musicians, the two released Rising in 1976 and Long Live Rock n Roll in 1978. The group went on a massive world tour throughout 1977 and 1978, but afterwards Blackmore felt that the band should have shed their sword-and-sorcery theme, which Dio did not agree with.

Ronnie left Rainbow in 1979, but did not have to wait long to join another significant group. That same year, Ozzy Osbourne's behavior and drug issues got him fired from Black Sabbath and it was suggested by the manager's daughter Sharon, (future wife of Ozzy), that Dio replace him on lead vocals. For the next three years, Dio would front the band, changing the sound and attitude of the group while releasing Heaven and Hell in 1980 and Mob Rules in 1981. It was during the engineering phase of their 1982 live album, Live Evil, that trouble bubbled over for the band members.
Miscommunication and incorrect allegations of Dio mixing his own vocals higher during the middle of the night led to band mates falling into conflict, with Dio and drummer Vinny Appice quitting the band in late 1982. Dio would rejoin members of Black Sabbath in 2006 and they would tour under the name Heaven and Hell, which was the name of the first Sabbath album recorded with Dio singing.

When he left Black Sabbath, Ronnie wanted to form a new band with Appice on drums once again. In October 1982, they formed the band Dio with guitarist Jackie E. Lee and bassist Jimmy Bain. By May of 1983, they had released their debut album, Holy Diver, featuring such hits as "Rainbow in the Dark" and "Holy Diver." The album was received with great praise, went Platinum in the U.S., and has been ranked 16th in Rolling Stone's list of '100 Greatest Metal Albums of All Time.' Over the next 28 years, the band Dio would release ten studio albums and seven live albums. Throughout the band's tenure, Ronnie himself would remain the only constant member.

On top of his vocal prowess and lyricism, Dio is known for making the 'sign of the horns' hand gesture a staple of heavy metal. When Dio joined Black Sabbath, he wanted to bring with him a hand gesture similar to the peace sign that Ozzy would frequently flash on stage. Growing up, Dio's grandmother would always make the 'now-famous' devil horns hand gesture to ward off evil spirits. Dio took this gesture and incorporated it into his stage presence with Sabbath. He never claimed to have invented the sign, as artists before him had made it on stage, but he was certainly the one to popularize it in mainstream culture.

In Dio's later years, he had no issue being praised and parodied by the current culture. 1997 saw him singing backup vocals on a big band version of "Holy Diver," which can be heard on Pat Boone's album In A Metal Mood: No More Mr. Nice Guy. Two years later, he was spoofed on the South Park episode Hooked on Monkey Fonics. Dio was originally hesitant to let Matt and Trey parody him, as he had seen what they previously did to Elton John and Ozzy Osbourne. After being assured that the show's staff were actually fans of his, he allowed it and when asked what he thought of the end result, he said, "I thought it was wonderful."

Ronnie James Dio's legacy cannot be understated, but one of his biggest fans has been the band Tenacious D. On their debut album, they got the approval from Ronnie himself to include their song titled "Dio," in which they ask the singer to pass the torch on to Tenacious D. He was so impressed with the song they wrote in his honor that he appeared in their film Tenacious D in The Pick of Destiny as himself. As the movie opens with the song "Kickapoo," a poster of Dio comes alive and the artist himself sings to a young Jack Black, inspiring him to travel to Hollywood and form "the world's most awesome band."

Unfortunately, Dio was diagnosed with stomach cancer in November of 2009. The illness spread very fast and he passed away on May 16, 2010. The following year, the city of Cortland celebrated Dio's birthday on July 10 with a day-long benefit to raise money for cancer and to fund a memorial music scholarship at the high school he previously attended. Cortland has also memorialized their most famous musician by naming one of the city's street Dio Way. To learn more about the life and career of Dio, his autobiography titled Rainbow in the Dark will be posthumously released on July 27. Those that pre-order the upcoming book here will have the opportunity to receive a copy autographed by Dio's widow, Wendy Dio, who helped finish the book after her husband's passing.
Arthur C. Sidman


The late 1800s and early 1900s were prime years for American Vaudevillian performers and some very notable acts had their origins in Cortland County. One of these noteworthy performers was Arthur C. Sidman from Homer, NY. Early in his life, he worked a number of jobs, including being a reporter for a small local newspaper. While working at the paper, he dabbled in amateur theater and found success in this endeavor, leading him to quit his reporting career and focus on theater. In his late 20s, Arthur began his Vaudeville career and earned fame with his portrayals of stereotypical Yankee farmers. He would write a number of plays and skits throughout his life, with his most famous being York State Folks. This play about pastoral life would go on to become a Broadway play and a film, but he had unfortunately passed away suddenly in 1901 before seeing the ultimate success of this piece.
The Dillon Family
Another famous Vaudevillian family from this county was the Dillon family. Harry and John Dillon were famously known as The Dillon Brothers and performed comedy songs as well as sketch comedy together for over 20 years. Their hits included "Put Me Off at Buffalo," "Do, Do, My Huckleberry Do," and "Why Do They Sell Killarney." They each retired from Vaudeville in the 1910s, but their brother William started a separate but similar career in the industry that same decade.


William Dillon did perform with his brothers before their retirement and while William himself would retire from Vaudeville around the same time as them, he would continue his songwriter career for decades to come. In 1907, he released the song "Every Little Bit Added to What You've Got Makes Just a Little Bit More" with his brother Lawrence, but most famously he recorded a song in 1911 with American songwriter Harry Von Tilzer that wound up becoming one of the most popular songs of that year. "I Want A Girl (Just Like The Girl That Married Dear Old Dad)" has become a barbershop standard since its release and sold over five million recordings and score sheets by the year Williams passed away in 1966. Dillon billed his own act as "the man of a thousand songs".
Joel Eric Suben
Joel Eric Suben was raised in Cortland, NY and would grow up to be prolific conductor and composer. At 8 years old, he would begin studying violin and trumpet and soon after that, would start transcribing music that he listened to on his record player. Throughout his teenage years, he would spend his summers learning percussion, string bass and clarinet. His innate musical talent allowed him to audition for Karl Kritz, the leader of the Syracuse Symphony Orchestra, who invited him to play violin in the symphony's youth orchestra.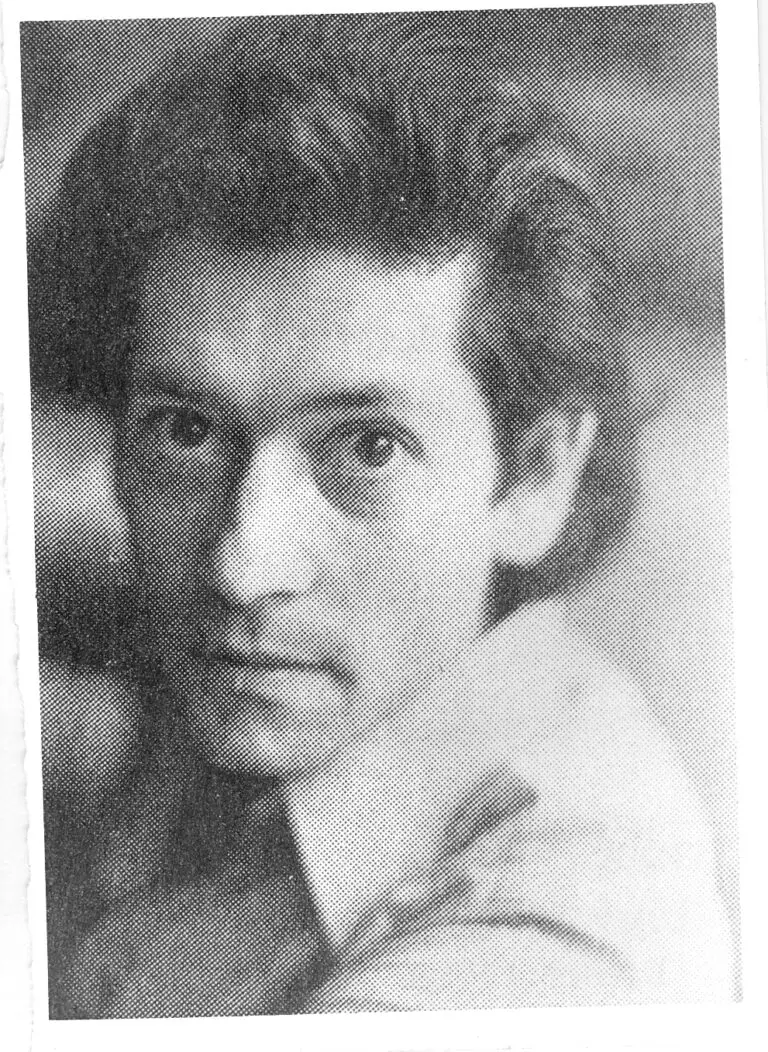 During his senior year of high school, he auditioned to be in the music school at Syracuse University and was offered a scholarship. He declined this to instead study trumpet at the Eastman School of Music in Rochester. At the age of 21, he won first prize in a nationwide composers contest and graduated from the Eastman School two years later. He would continue his studies as a doctoral student at Brandeis University.

In 1973, Suben would move to New York City and begin an intensive private conducting study with renowned French musician, Jacques-Louis Monod. During this four year period, he would learn standard orchestral and opera repertoire. Towards the end of that decade, Suben would be invited to study in Poland and upon his arrival back to New York City in 1979, would resume teaching at Baruch College and Fordham University. Following these part-time teaching gigs, he took a professorship at the University of Richmond and famously honored the American hostages in Iran by organizing an orchestral concert that caught the eye of news outlets.
Suben finished the final nine years of his teaching career at William & Mary as Director of Orchestras before retiring from academics to live in New York again. Throughout his distinguished career, he has led over performances of over 500 pieces of orchestrated work by more than 150 composers from Europe and America. Since leaving the academic field, he founded the non-profit called Save The Music, Inc and is still on the board of directors for that organization.
Spiegle Willcox

Newell "Spiegle" Willcox was a renowned jazz trombonist who grew up in Cortland, NY. His father was a amateur musician and bandleader and taught him how to play valve trombone before Spiegle decided to switch to slide trombone as a teenager. After making the switch, he joined a group from Syracuse known as The Big Four, which soon caught the attention of bandleader Paul Whiteman. After Whiteman joined the group, he brought the members to New York City to play to a larger audience and renamed the band Paul Whiteman Collegians.
While playing with the Collegians, Willcox made his first recordings and built a reputable as a melody player, rather than an improvising soloist. He left that band and returned to Cortland in 1925, but soon continued him music career with a group called the California Ramblers. Soon after joining, he replaced Tommy Dorsey's spot in the Jean Goldkette Orchestra and continued to play with them when Bix Beiderbecke joined in cornet and Frankie Trumbauer joined in saxophone. This band and lineup would be extremely popular at the time.
Two years after joining the group, Willcox left the industry as a whole and joined his fathers coal business as he now had a family to care after. He would still lead small groups around Syracuse, but by now his job in the coal industry was his main focus. This would be the case for 48 years, when a now-retired Willcox was asked to take party in a reunion show for the Goldkette band at Carnegie Hall. During these shows, he worked closely with a violinist named Joe Venuti. The two would play a number of clubs over the next three years until Venuti passed away in 1978.

Now firmly re-established in the music industry, Willcox would play around the country and even parts of Europe. At age 91, he traveled to Amsterdam to record with a number of Dutch musicians and that session would be released under the name Jazz Keeps You Young. Spiegle Willcox passed away in Cortland in 1999 but his legacy lives on through his music and through Ken Burns documentary, Jazz, where he can be heard discussing his life and the music he had the honor to play.
Patrick "Patsy" Conway
Patrick "Patsy" Conway moved to Homer, NY at a very young age after being born in Troy, NY. As a young man, he took a job at a local carriage factory and during his time there he learned to play the cornet, which is very similar to a trumpet. Years later he joined the Homer Cornet Band and eventually became the leader of the Cortland Band.
In 1894, Conway and his band were playing the Central New York Volunteer Fireman's Association convention and the event was a total success. The judges of the event recruited Conway to move to Ithaca where he served as director of the Cornell University Cadet Band, the predecessor to the Cornell Big Red Marching Band. The following year, he formed the Ithaca Band and over the next decade and a half, the group would gain national acclaim. Around 1910, his group would become known as Patrick Conway and His Famous Band and he toured extensively around the country, including the Cincinnati Zoo, the Pan-American Exposition and the St Louis World's Fair.

As time moved on, Conway began to sense that popular bands weren't as popular as they once were and founded the Conway Military Band School in 1922, which was one of the first schools like it in the county. Five years later, his famous band played on the premiere of the General Motors Family Hour radio show. During this time, Conway led his newly-founded school in Ithaca until his untimely death in 1929. His name lives on through his work, but also in the famous movie and musical, The Music Man. During the introduction of the hit song, "Seventy-Six Trombones", Conway is mentioned by the main character, Harold Hill.
Adelaide Hawley Cumming
Adelaide Hawley Cumming has a claim to fame that very few that others have experienced. She grew up in Willet, NY and studied under a scholarship at the Eastman School of Music at the University of Rochester. While there, she studied piano and voice and graduated with a music degree in 1926. Shortly after this, she formed a vaudevillian trio with two of her friends, taking their name from their colored hair which was part of the act. "Red, Black & Gold" helped pave the way for her future radio show, titled the Adelaide Hawley Program.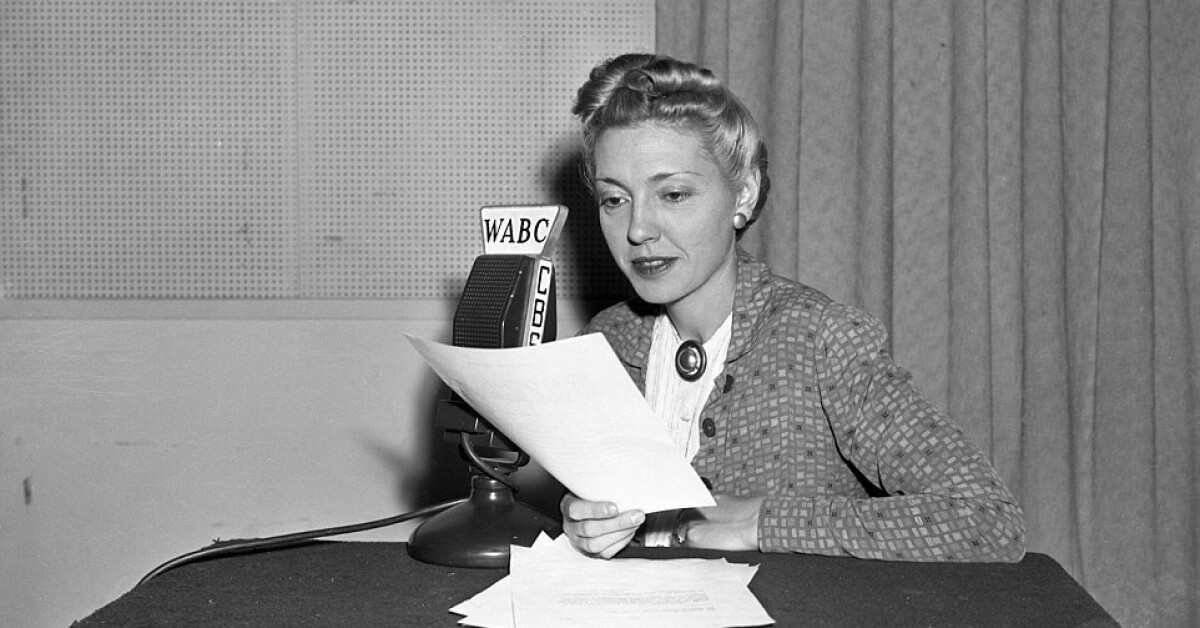 She hosted the radio show for 13 years, first appearing on NBC radio and then moving to CBS radio. The daily show was broadcast nationwide and had a following of 3 million listeners. In the last few years as a radio host, she also hosted the Fashions On Parade television program, first on the DuMont network and then on ABC. Although she was known across the country for her entertainment programs, her fame would grow exponentially with her next opportunity.
In 1921, the General Mills company debuted the name "Betty Crocker" and hired Adelaide to portray her from 1949 to 1963. During this time, she appeared in the "Betty Crocker Show", "Betty Crocker Star Matinee", "Bride and Groom" and also commercials during the Gracie Allen and George Burns comedy series. She has been billed as "America's First Lady of Food" and during the time of her portrayal, she was the second most recognizable woman in America, behind Eleanor Roosevelt.

After being dropped by General Mills in 1964, she returned to school and earned her doctorate in speed education 3 years later. She spent the next three decades teaching and even gave her final class three days before she passed away in 1998 at age 93.
Cortland County's history and residents have made an incredible impact on the shape of New York State and the entertainment industry as a whole. Next time you see a show at the Center for the Arts in Homer, eat a Cortland apple or throw the "sign of the horns" at a concert, be sure to remember this particular area of our home state and its residents who helped make our culture and our music what it is today.