Brooklyn-based collective Bad Business Club will release their latest album, Naked Neighbor, due out on August 13. The release date is fitting; the woozy, synth-fueled atmosphere of the project fits perfectly as the soundtrack to the hottest days of the summer.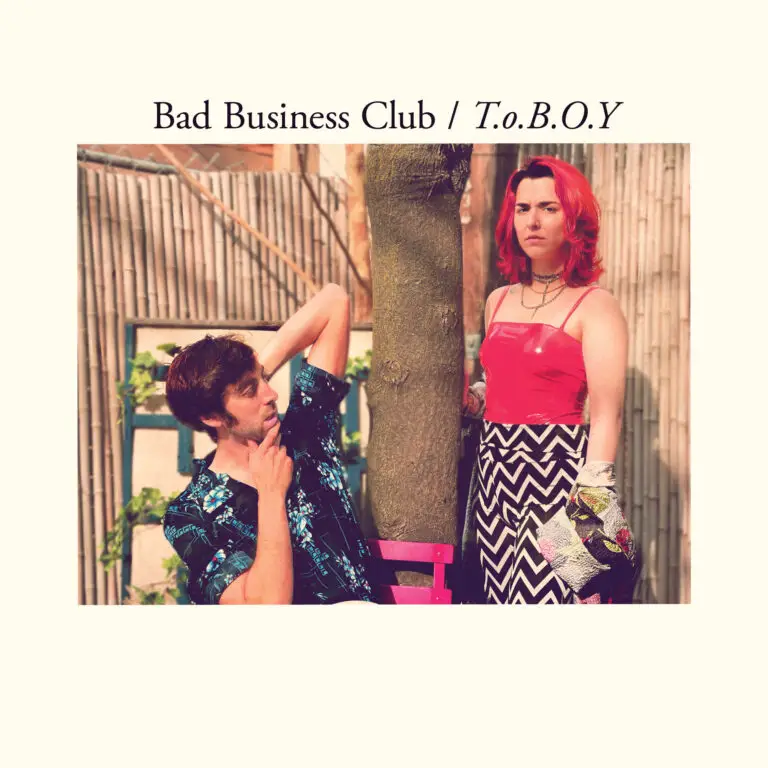 A self-described "Nu-Disco collective with old-school Yacht Rock touches," Bad Business Club stays true to luscious and intoxicating disco grooves from the onset of their sophomore album. At the heart of Naked Neighbor is contrast. The beats take you to the heat of a sequin-drenched island club, while the lyrics speak to the longing and loneliness of those late night periods walking home. Exploring their electronic side while embracing the classics of disco, Naked Neighbor settles into an utterly mesmerizing groove.
"Tired of Being Over You," the most recent single off the album, captures that contrast perfectly in a reflection on past lovers. "I know I've waited for this night to come/ Don't lay awake and wait up for my love," vocalist Sam Behr wails over a Daft-Punk worthy beat. Her breathy yet smooth soprano is perfect compliment to the airy nature of the instrumental; even in its more melancholy moments, this album stays light on its feet.
Written over a weeklong songwriting session in Puerto Rico, lead songwriter Alex Van drew inspiration from time in PR's El Yunque National Forest, where he felt both inspired by the lush exoticism of the space and contemplative of the idea of navigating a forest trail while washing away a lost love. The influence of this trip is clear throughout the album's lyrics; on later standout "Casa Soleada," the exaltant Eagles-do-disco beat provides the soundboard for the refrain: "Can't wash you away."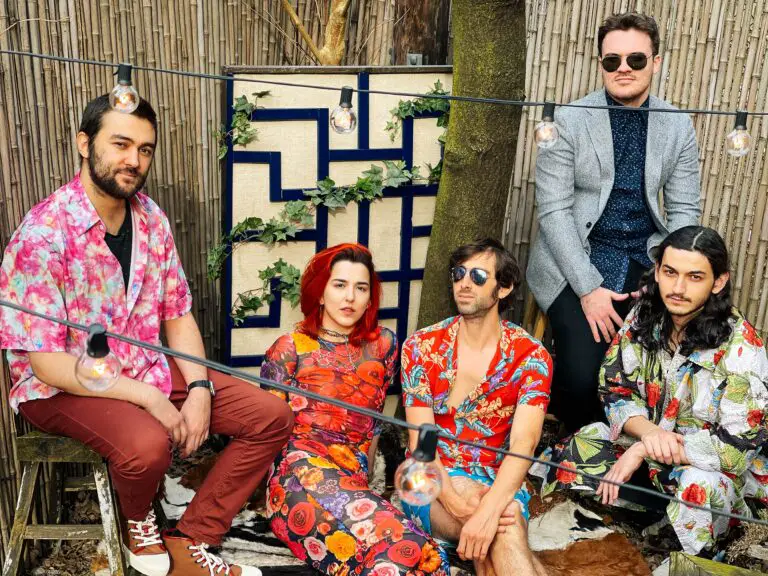 Bad Business Club emphasizes their nature as a collective, each contributing their own strengths while building a song together. Outside of the studio, the band hosts a podcast, "Imbibe the Vibe," where each week they pair a cocktail with a new genre of music.
The band's omnivorous tastes meld together on Naked Neighbor. Sneaky highlight "Too Hot To Handle (Prelude)" showcases this perfectly, mostly forgoing lyrics to incorporate vocals in a new way. Where grooves leaned acoustic on past Bad Business Club releases, on Naked Neighbor the synths are all the way up, the piano riffs are stadium-worthy, and huge production from Wiley makes every juicy note from Jim Cambell's bass sound miles deep.
As we enter the first summer emerging from the pandemic and look towards an uncertain future, a mix of carefree fun and lonely pondering feels familiar. Naked Neighbor captures this and reflects it back; it's both a tribute to classic disco and an album uniquely for the times at hand. No matter what, you won't be able to stop dancing along.
Key Tracks: Tired of Being Over You, Casa Soleada, Too Hot To Handle (Prelude)