Vermont band Twiddle has announced the dates to their huge upcoming 2021 Fall Tour. Twiddle will travel across the country with a series of over 35 shows September through November. After kicking off tour at Anthology in Rochester on 9/2, the band will play a series of outdoor engagements, including Adirondack Independence Music Festival in Lake George.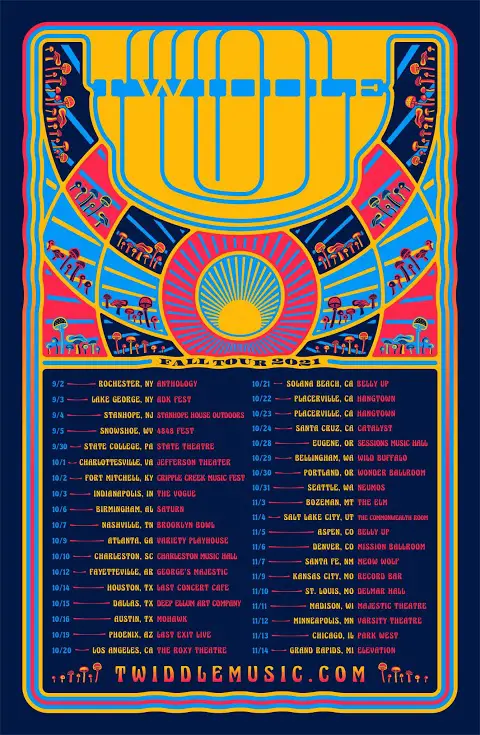 Twiddle is a folksy jam quartet comprised of Mihali Savoulidis (guitar, vocals), Ryan Dempsey (keyboards, vocals), Zdenek Gubb (bass, vocals), and Brook Jordan (drums, percussion, vocals). The band formed back in 2004 when the members were all attending Castleton State College in Vermont.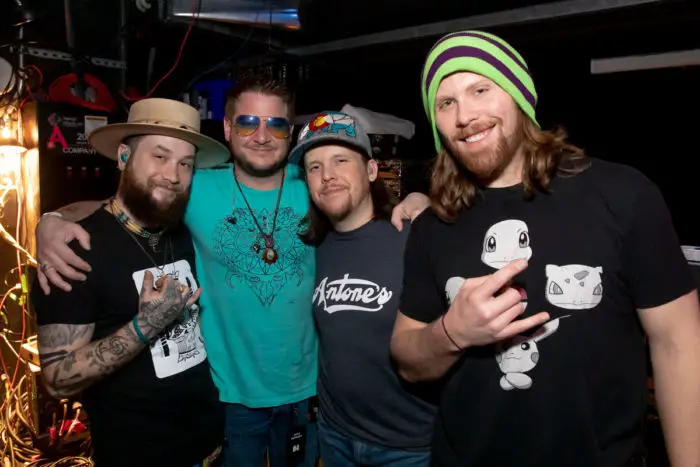 Along with their shows in Upstate NY, Twiddle will spend the first half of October traveling through the South before making their way to the West Coast.
After a Halloween play at Neumos in Seattle, the band will head east once again, making stops in Denver, Aspen, Chicago, Kansas City, and Minneapolis. The tour concludes in Grand Rapids, MI on 11/14, giving the band a two-week break before its previously announced Frendsgiving run at The Capitol Theatre, featuring support from Keller Williams (Night 1) and Eggy (Night 2). 
In the meantime, Twiddle has exciting shows in store for this summer, recently announcing two nights of live music at Double Down music and art festival in Burlington, VT. They will take the stage August 6 and 7. Tickets are available for purchase now.
Fall tour ticket sales start Wednesday, July 14 at 10AM venue local time using the password LOVETOUR2021. General on-sale begins on Friday, July 16 at 10AM venue local time. 
For more information, visit twiddlemusic.com