New York City's Hunter Blair Ambrose has released her latest single, "Too Much," off her upcoming album, Scorpio Season.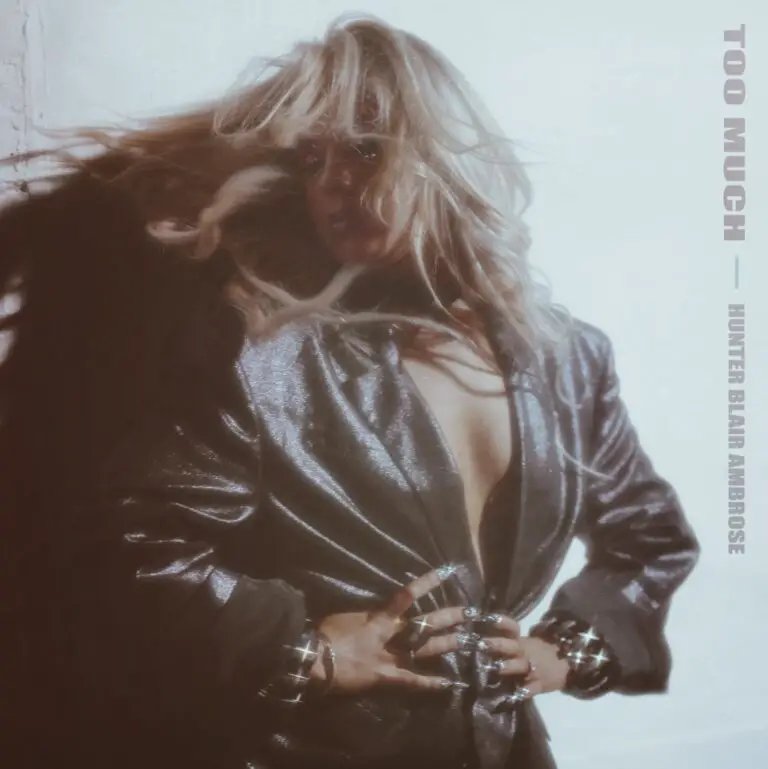 Hunter Blair Ambrose is a Pop/R&B artist and songwriter based in New York City. Inspired by dark, synth-pop, chilling Toronto R&B, and the melodic hip hop of the 2010s, Hunter has created a sound shaped by the music that has been the soundtrack to her life. By the age of 17, she had immersed herself in the company of industry giants, working alongside Grammy-award-winning musicians and producers such as Narada Michael Walden and working as an in-house songwriter and studio vocalist Tarpan Studios in San Francisco, CA.
Shortly after the inception of her career, she enrolled in Boston's Berklee College of Music and quickly emerged as one of the school's many promising, young talents. Following her departure from Berklee, from 2017 through 2019, Hunter wrote and produced material with her core creative team for her debut EP, Scorpio Rising (April 2020). Her debut album, Scorpio Season, is a tribute to a fall-time "cuffing season" romance gone wrong, exploring themes of heartbreak, self-doubt, psychosis, and self-destruction – all inspired by Hunter's life experiences.
"Too Much" is a synth-pop summer track written by Hunter and produced by Jason Strong, with mixing and mastering done by Travis Bruce and Randy Merrill. It's about acceptance in overindulging in your vices to avoid anxiety. It's a track that highlights the struggles of drinking habits, obsessing over a love interest, the fear of being "too much" for someone, and the frustration with having too much anxiety over all of the above.
I wrote this song to take accountability for my avoidance issues. For a long time, I would ignore my problems by indulging in partying and drinking until I realized it was getting to be too much. This song is about dancing and drinking to avoid your pain which can be a good and bad thing.

Hunter Blair Ambrose
---
Ambrose continues to steal the spotlight with her growing music presence and has already produced an extensive repertoire to her name. You can check out a timeline of her projects HERE. Also, be sure to catch the latest of Ambrose by following her on Instagram, Tik Tok, Twitter, Facebook, and on Spotify and YouTube below: