The immersive NYC event Undercurrent has been announced featuring installations from Bon Iver, Grimes, Jorja Smith, Khruangbin, Miguel, and The 1975. The event will take place on September 9, 2021 and will use creativity to try to spark conversations and expose new perspectives about the critical issues shaping people's lives beginning with the Climate Crisis.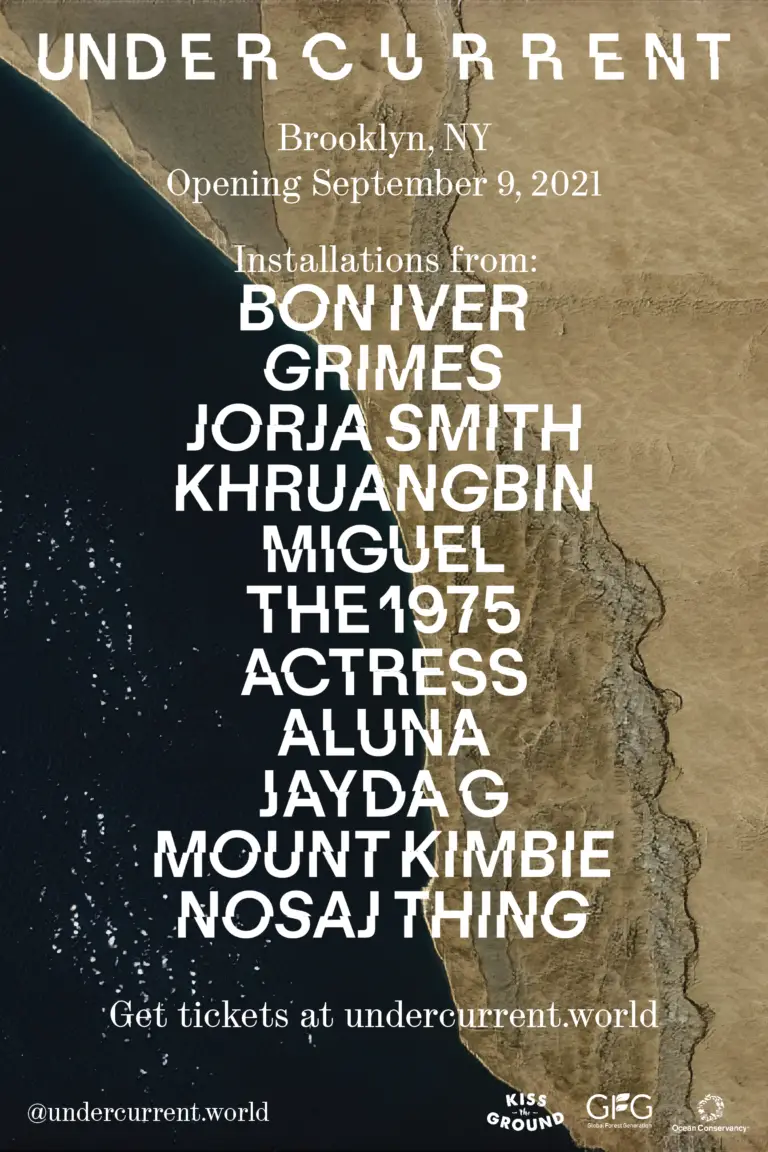 Undercurrent is going to be a new type of event for art and music that will work to engage the audiences in immersive experiences that have been created by some of the most influential musicians and cultural figures of the moment. The event will feature 60,000 square feet in NYC of original audiovisual art installations, music, and much more.
The installations include work from well known musicians including Bon Iver, Grimes, Jorja Smith, Khruangbin, Miguel, The 1975, Actress, Aluna, Jayda G, Mount Kimbie and Nosaj Thing. The event will bring together musicians, artists, creatives, and climate experts to present their reactions to the Climate Crisis through new interactive multimedia installations.
Each of the artists involved in Undercurrent's inaugural event will be creating their own individual immersive experiences that drive attention to one of three nonprofits: Kiss the Ground, Ocean Conservancy, and Global Forest Generation, all within the Undercurrent space.
The co-founders Steve Milton and Brett Volker of the event spoke,"It's an exciting time to be working and experimenting in the music space, with technology rapidly changing the way that we create and consume art. We're thrilled to be offering music fans new ways to experience work by the artists they love and we hope they leave feeling inspired to take action around the climate crisis in the process."
Tickets are now on sale for its first event and for dates throughout the month can be purchased here.
For more information on Undercurrent visit their website.