New York based husband and wife duo Astroblue Express are incredibly excited to have just released their newest single "Cotton Candy Dreams." The track is the third song from their upcoming EP The Optimistic Traveler which will be available this fall.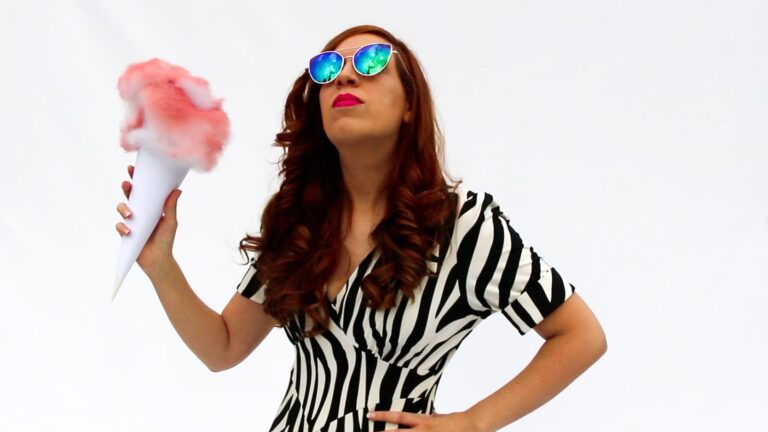 Astroblue Express has a unique sound that encompasses cinematic music, dream pop, blues, and experimental R&B. Their creativity shines in their production, which is done independently by them from start to finish. One of their songs "Here to Dance" was a recent finalist in the International Songwriting Competition in two separate categories.
"Cotton Candy Dreams" is an eccentric song about the universal desire to achieve a specific dream life and how the media distorts our realities of these aspirations. The track makes listeners both optimistic and perspective at the same time, seeing the dark truths of the media that society is saturated in.
One powerful string of lyrics from the track is, "We plug into our own worlds / And forget to connect / But we walk beside each other / Like a flock of wild birds." The vocals are astoundingly beautiful and the production gives off a chill, euphoric feeling. The video that accompanies "Cotton Candy Dreams" is a masterpiece, featuring bright, saturated colors and clips of the whirlwind that is New York City. The project feels both comforting and refreshing for listeners of all kinds.
"Cotton Candy Dreams" showcases the remarkable talent that Astroblue Express has. Keep an eye out for their EP being released in the fall, as it will provide similar sensory feelings as the wonderful "Cotton Candy Dreams."