With COVID-19 restrictions abating and live music emerging from the shadows, Summerland Tour 2021 is out in full force. It's a rock 'n roll road show merging alternative acts in a festival atmosphere. The annual tour, conceived in 2012 by Art Alexakis, front man for Everclear, varies the lineup year to year.
The Summerland Tour 2021 assemblage consists of Living Colour, Hoobastank & Wheatus and headliners Everclear. Prior to this year's excursion, Alexakis shared, "After personally fighting Covid—19 for two months and managing the lingering symptoms, I'm so grateful that the numbers are going down, the vaccines are going up, and that we're getting the chance to tour the U.S. again. I couldn't be more proud of this year's lineup of legendary alternative bands."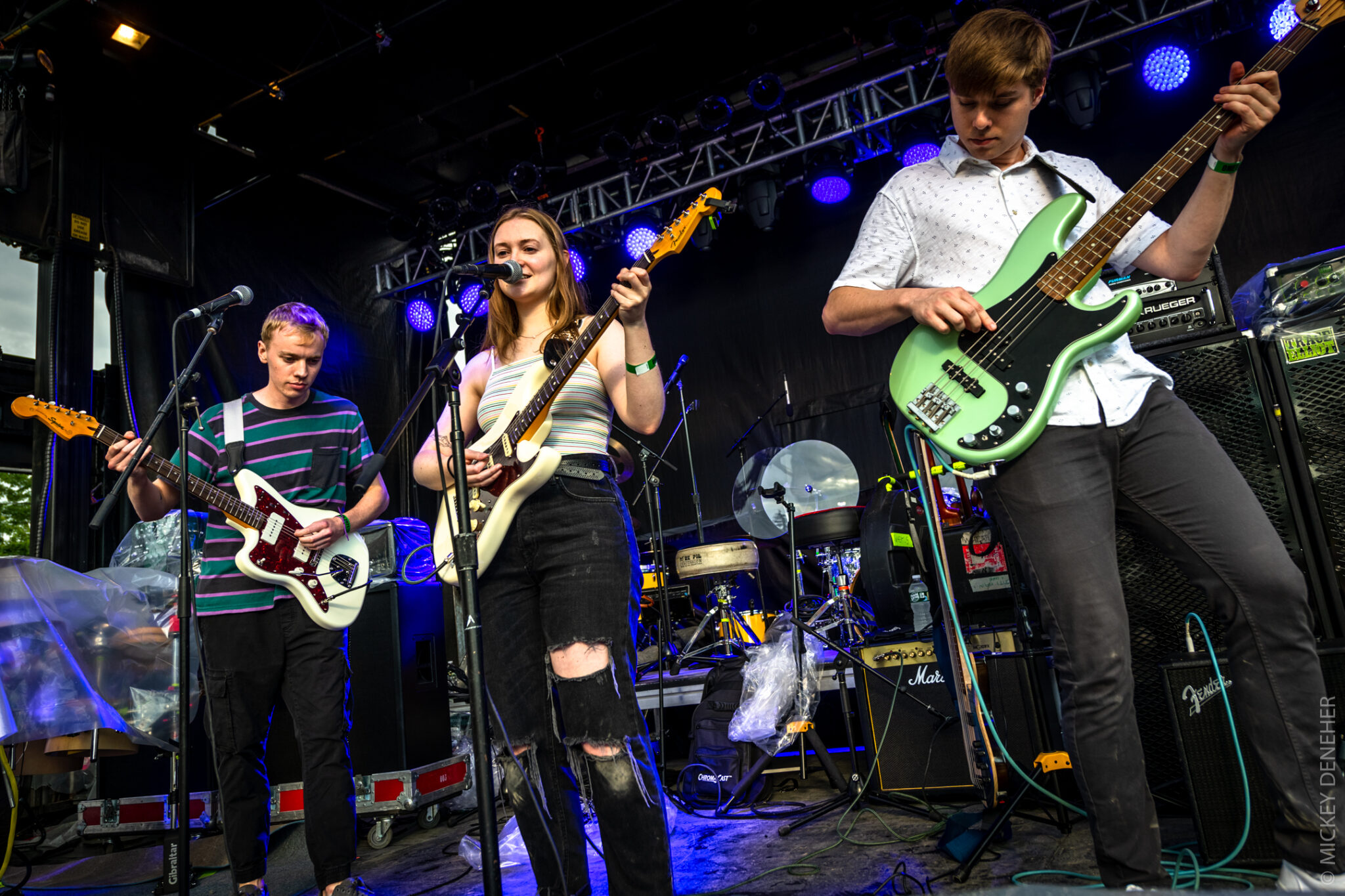 Opening at the Orange County Fair Speedway stop was Wickham Falls. A local Warwick N.Y. four-piece who shared songs from their debut album To Pluto. With the night's appetizer served, Alexakis came out, welcomed everyone, and shared praise for the acts on this year's tour.
Stepping into Summerland 2021, Wheatus took over. Opening with "Break it Don't Buy It," the band flowed through a seven-song set this night. Featured was an AC/DC cover ( "Rock 'n Roll Damnation"), and they closed with the HBO, Netflix and film -featured tune "Teenage Dirtbag."
As the day transitioned from afternoon into evening, a storm started looming on the horizon. With no regard for the inevitable, Hoobastank kept things moving, performing tunes from their Hoobastank, The Reason, and Every Nan for Himself albums.
Three acts in, the musical heat was being turned up. But the dark clouds in the west had other plans. As Corey Glover, Vernon Reid, Will Calhoun, and Doug Wimbish were stepping on stage, it started to rain. Without hesitation, the band tore into "Type." Nature, not to be outdone, then engulfed the speedway in a deluge. As if meteorologically energized, Living Colour didn't look back and played through, finishing up with "Cult of Personality." Having left it all out there, both the band and the storm exited the stage.
The house quickly jumped into action to pump out, dry off and prep for headliner Everclear.  With the band and crew plugging in for the start of their set, Alexakis took center stage and called out everyone: the audience, crews and house support teams, for their stoicism during the torrent of rain and shared how great it was to be playing out once again.  Starting with the apropos "Summerland," Everclear took the slightly waterlogged but enthusiastic crowd through a thirteen-song set that included "Heroin Girl" and "Father of Mine." 
Summerland Tour 2021 is scheduled through September. So if you can't get to a festival this year, no worries, let the festival come to you.
Everclear
Living Colour
Hoobastank
Wheatus
Wickham Falls