Multi-platinum artists Fitz and The Tantrums made a summer tour stop at Artpark in Lewiston on July 6.
Alternative band Colony House kicked off the night in an upbeat fashion. The opening act consisted of Caleb Chapman, Will Chapman, Scott Mills, and Parke Cottrell. Popular singles "Silhouettes" and "You Know It" brought the energy to everyone at Artpark. 
Fitz and the Tantrums later took the stage and steamrolled the crowd instantly. Their liveliness and distinct stage presence made everyone get up on their feet. They opened their set with the throwback song "Don't Gotta Work It Out" from their 2010 album.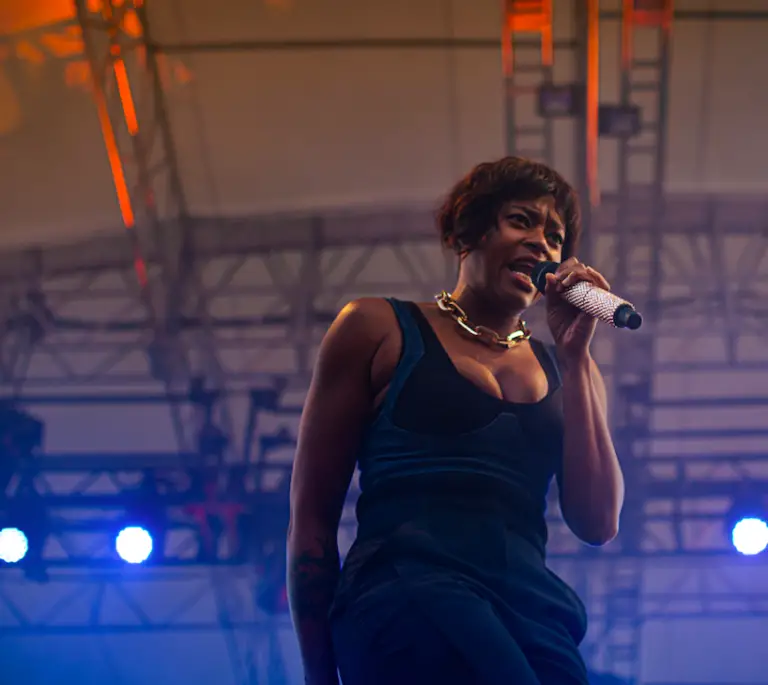 The LA-based band is composed of Michael "Fitz" Fitzpatrick (vocals), Noelle Scaggs (vocals), James King (saxophone, flute), Jeremy Ruzumna (keyboards), Joseph Karnes (bass), and John Wicks (drums, percussion). This dynamic group is able to match each other's intensity on the stage while also keeping the crowd engaged.   
The band played songs from their recently released, fourth full length album ALL THE FEELS. This included their well-known hits "123456" and "I Just Wanna Shine." Additionally, other songs that proved to be crowd favorites were "Out of My League," and "Fool." Throughout the night Fitz shared how excited he was to be back singing with a crowd again. Everyone from those on stage, to the crew, to the folks on the lawn, were absorbed in this feeling so many have missed. As Fitz has said, "It's great to be back!"
With a roaring crowd, Fitz and the Tantrums performed their RIAA-certified 2x Platinum single "HandClap" for the encore. After, they finished off the performance with songs "All the Feels" and "The Walker." Many left the show dancing down the streets as everyone was ready for more. 
Artpark has much more in store for the rest of the summer with Lettuce performing on July 14 and a Bright Eyes show on July 27.