Inspectah Deck, born Jason Richard Hunter on July 6, 1970, and an infamous member of the groups Wu-Tang Clan and Czarface, celebrates his 51st birthday today.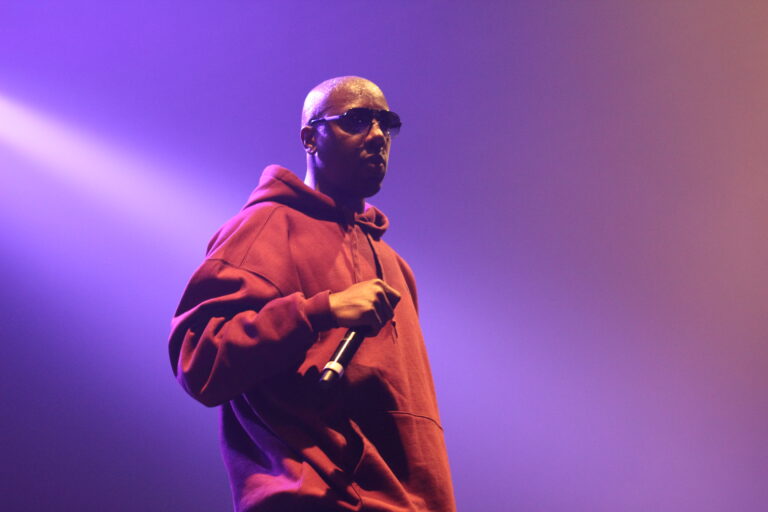 As a rapper and producer, Inspectah Deck has developed the sound for many Wu-Tang tracks and members, his own solo endeavors, and movie soundtracks. Throughout his career audiences have known him for his intricate lyricism and his verses on many of the group's most revered songs. 
Born and raised in Staten Island, Inspectah Deck routinely mentions the Park Hill Projects in Clifton, Staten Island, where he grew up and went to school with the future Method Man, Raekwon, Ghostface Killah, and Remedy. 
His on stage persona of being laid-back, quiet, and low-key, was a counterbalance to the antics of Method Man, Ol' Dirty Bastard, and RZA. Apparently, that also translated to his day to day personality as well, as that is what fellow members of the Wu-Tang Clan know him for.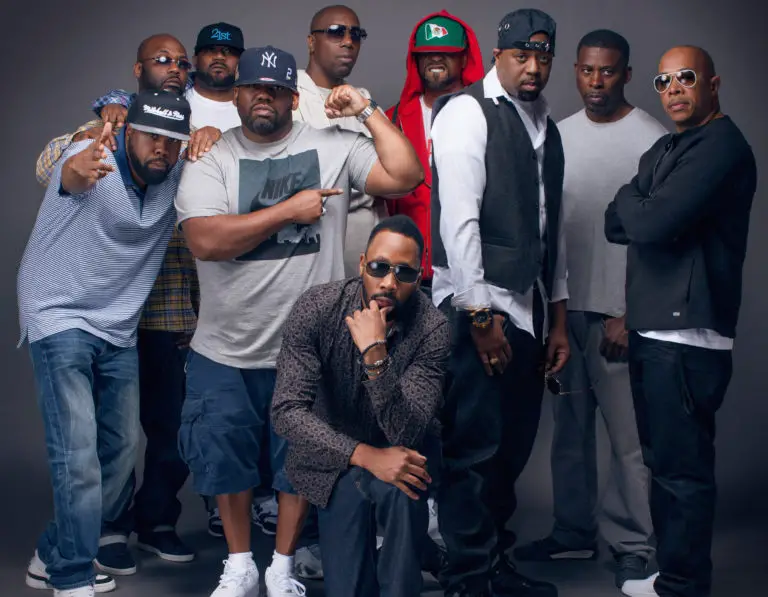 As the second most featured member on Wu-Tang's debut album Enter the Wu-Tang (36 Chambers), Deck provided highly acclaimed verses for the singles "C.R.E.A.M.," "Protect Ya Neck," "Wu-Tang Clan Ain't Nuthing ta Fuck Wit," and "Da Mystery of Chessboxin'." 
On Wu-Tang's second group album, Wu-Tang Forever, which debuted atop the Billboard 200 and was nominated for Best Rap Album at the 1998 Grammy Awards, Deck produced the track "Visionz" and contributed a solo track, "The City", as well as writing one of the most critically acclaimed verses in hip-hop on the group's hit single "Triumph". 
Inbetween contributing to the later albums of the Wu-Tang Clan, including The W, Iron Flag, 8 Diagrams, and A Better Tomorrow; Deck worked on several other projects.
Along with features on fellow Wu members' solo projects, including Method Man's Tical, Raekwon's Only Built 4 Cuban Linx…, GZA's Liquid Swords, and Ghostface Killah's Ironman; Deck also provided production for Method Man, RZA, and GZA throughout the years.
In 2013, Deck formed Czarface with Boston duo 7L & Esoteric. Their debut album featuring the legendary DJ Premier was called Czarface. The group has collaborated with names like MF Doom and Ghostface Killah. With albums including Every Hero Needs a Villain, which was released in 2015, and A Fistful of Peril in 2016.
Deck's work in film has included composing for movies such as Meet Dave, The Wackness, and Nerve.
Deck's debut solo album Uncontrolled Substance was initially set to release in 1997, however, due to a flood in producer RZA's basement studio, which destroyed over one hundred beats, including all of the instrumentals made for the album, it was finally released in 1999 and featured more of Deck's own production.
In 2003, Inspectah Deck released his second studio album, The Movement, which he later stated did not live up to his expectations despite having popular songs like "City High" on the tracklisting. Three years later, in 2006 he released The Resident Patient, which was intended as a prequel to The Movement. The mixtape turned album was a slight divergence from Deck's previous discography due to its cinematic themes and homages. 
In 2010, Inspectah Deck released his third solo album Manifesto, which features guest-appearances from Raekwon, Cormega, Termanology, Planet Asia, Cappadonna, Kurupt, and M.O.P.'s Billy Danze.
The album Chamber No. 9, which was released in 2019 will reportedly be his final album as a solo artist. Whatever the future holds in store for Inspectah Deck we'll all be waiting to hear and enjoy. Happy birthday, Inspectah Deck!