Undoubtedly one of hip hop's most influential groups, The Wu-Tang Clan have unleashed their first album in over seven years A Better Tomorrow on December 2 via Warner Brothers Records. It was only a couple months ago, that Warner Brothers Records signed the Wu. With years in the making, A Better Tomorrow almost didn't happen due to internal beefs within the group. However, they overcame all the problems and dished the record out. So after all these years, does RZA (who produced most of the album) and The Wu-Tang Clan still have it?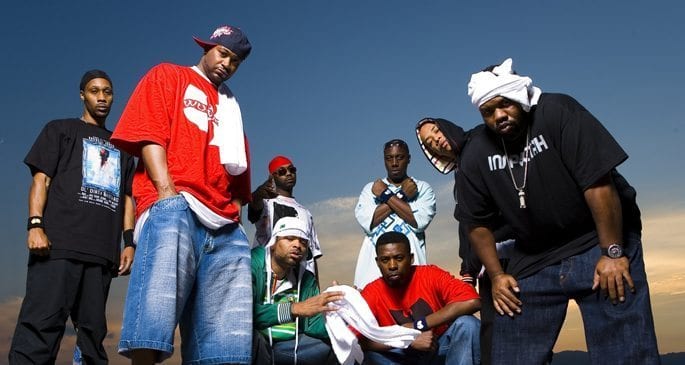 The album starts off really strong with "Ruckus In B Minor." Every member of the Wu has their moment in this song. (which is totally refreshing especially earlier in the year when Raekwon at one point didn't want to record on this album or appear in any videos due to a clash with RZA) We are even graced by the late Ol' Dirty Bastard with some of his recordings infused into the track. Very great production on this track from RZA and Rick Rubin. (only track he produces on) Overall lyrics are catchy, awesome hook from Method Man, and a killer retro sounding beat. Wu-Tang was clicking on all cylinders with this track.
Next, the emotional song "Felt" has verses from Masta Killa, Cappadonna, Ghostface Killah, Method Man and an into from RZA. This track would have been better but the beat and production was a little too strong, kind of overbearing all the rapping.
The next track "40th Street Black/We Will Fight" is a FANTASTIC track. Great lyrics, such a feel good song that makes you get pumped. To top it off, The Rutgers University's Scarlet Knights Drumline appears on this track, really giving this song a sports anthem feel to this. I would not be surprised if we start hearing this song at sporting events or on ESPN. Excellent production from Allah Mathematics. (who produced two tracks on this album.)
At four tracks into the album, "Mistaken Identity" feels like a missed opportunity because we get powerful lyrics from Inspectah Deck, Method Man, U-God, Cappadonna, and Masta Killa. But again the production and instrumentals overpower all the rapping. Lyrically, arguably one of the best on this album.
"Hold The Heater" is a heavy, hardcore hip hop track. It contains a very powerful hook with very good production. We hear about life on the streets as told by RZA, Cappadonna, U-God, (who really shines on this track) GZA, and some good closure from Method Man.
On the sixth track we get a brief, yet powerful track entitled "Crushed Egos" with rapping from Raekwon and RZA. I would speculate the two of them got together and wrote this track after the patched things up earlier this year. Again, we are graced with a powerful hook on this song. Raekwon, who doesn't really appear much on the album at this point, really shines here.
Then we get another powerful track with "Keep Watch." This is the other track produced by Allah Mathematics. The track samples The Sweet Inspirations "You Roam When You Don't Get It Home" which musically adds a nice element to this track. Method Man and Inspectah Deck really shine here. Also they make reference to former New York Giant Justin Tuck. Nice sports reference there.
Halfway through the album we get to the track "Miracle." This track I'm not a fan of. The hook is soft, and I really don't think it fits appropriately with Wu-Tang Clan. I can do without this track. But the next track "Preacher's Daughter" makes up for it. Again, Wu-Tang, who are masters of sampling, sample Dusty Springfield's "Son Of A Preacher Man." This track is amazing. Great hook, great lyrics, and excellent production from RZA. I think a lot of people will be talking about this track.
The album goes back to the classic "Kung Fu" sounds that we are accustomed to from Wu-Tang with "Pioneer The Frontier" with some Ol' Dirty Bastard lyrics mixed in the refrain. It's a cool little track before we go into "Necklace," which again goes into the "Kung Fu" mode. This marks the last of two tracks produced by 4th Disciple.
Getting close to the end of the album, we get "Ron O'Neal" which is catchy track. Not sure why it's called "Ron O'Neal" minus a brief Super Fly reference, but it's has a great hook. Then we get the title track "A Better Tomorrow" which again uses excellent sampling, this time "Wake Up Everybody" from Harold Melvin & The Blue Notes. Brilliant lyrics from Method Man, Masta Killa, Cappadonna, and Raekwon.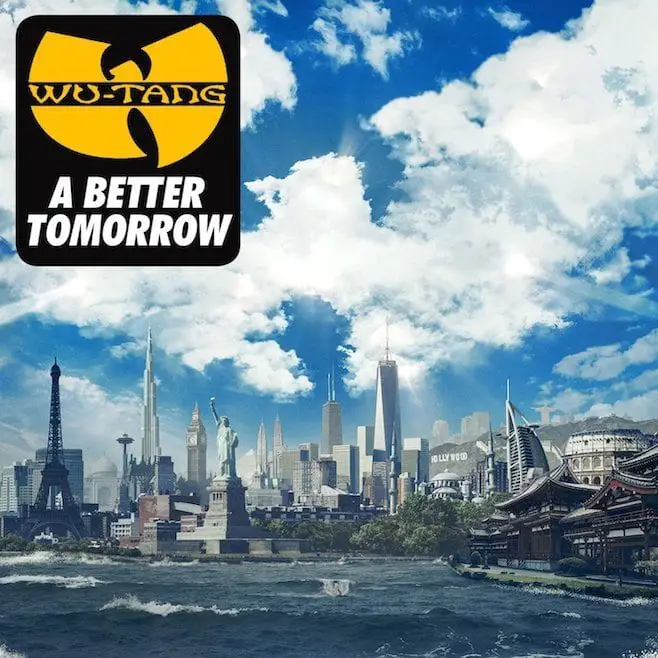 Then we get educated from Wu-Tang with "Never Let Go." I say educated because this track is their serious and preaching side. It seems very appropriate at this point in the album. Also it opens and closes with samples of Martin Luther King's speeches which adds a tasteful flavor to this song.
Finally, the album ends on a clever and high note with "Wu-Tang Reunion" which finds them sampling again, this time, sampling The O'Jay's "Family Reunion." This is a brilliant way to end the album because this one is a very positive song. I believe they did this to show that the group is here to stay, and that they are happy to be running together twenty-years plus strong.
To sum it all up, this is an excellent output from Wu-Tang Clan. I believe this is the album that 2007's "8 Diagrams" wanted to be. If you're going to compare this to "36 Chambers" you will be disappointed, but if you're a fan of Wu-Tang Clan, or a fan of true hip hop, then this album is enjoyable. It has a nice variety of serious songs, songs about the streets, positive songs, sports-anthem songs, and more. A Better Tomorrow may be Wu Tang's deepest album. Obviously it misses the spunk that Ol' Dirty Bastard would bring to the group, but I think with this album ODB would be proud. It's worth the investment.
Wu-Tang Clan is forever.
You can purchase A Better Tomorrow here.
Key Tracks: Ruckus In B Minor, 40th Street Black/We Will Fight, Crushed Egos, Preacher's Daughter