This summer marks the 60th anniversary of the Opera Saratoga Summer Festival. Initially dubbed the Lake George Opera playing to a crowd of 230 people, Opera Saratoga regularly performs for over 25,000 a year. Having performed over 90 works by 52 composers, this summer's festival commemorates the history and continued success of those who have put on these critically acclaimed productions. The festival features three concerts inspired by the literature of Miguel de Cervantes: Quixotic Opera, Man of La Mancha, and Don Quichotte at Camacho's Wedding. 
Working with a team of those dedicated to ensuring safety in the time of COVID, Opera Saratoga has committed to bringing audiences back safety for this summer's festival for an outdoor experience during the months of June and July. These performances, produced in partnership with the Saratoga Performing Arts Center, Saratoga Spa State Park, and Pitney Meadows Community Farm, provide different performance spaces for a safe and enjoyable concert.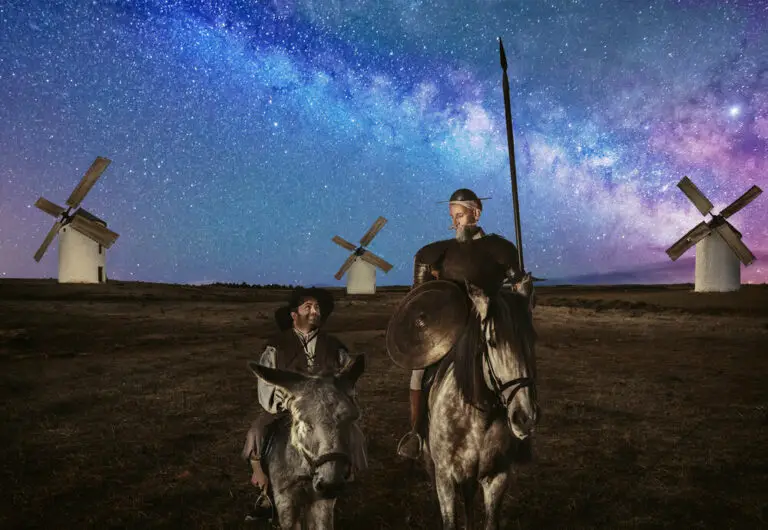 "Quixotic Opera"
June 24th and 25th saw the kickoff of the festival with an 80 minute "Quixotic Opera" at Pitney Meadows Community Farm. Following a series of scenes from operas inspired by Miguel de Cervantes' novel Don Quixote, the concert brought the audience on the adventures of nobleman Alonso Quizano who became a knight to serve his nation under the name Don Quixote de la Mancha. Lead by musical director Laurie Rogers, it featured scenes from Don Quichotte chez la Duchesse (Boismortier / Favart), Die Hochzeit des Camacho (Mendelssohn / Voigts), Il furioso all'isola di San Domingo (Donizetti / Ferretti),  Don Quixote (Kienzl) and more.
"Man of La Mancha"
July 8th, 9th, and 10th will feature the 120 minute musical "Man of La Mancha" at the Saratoga Performing Arts Center Amphitheater. Written by Dale Wasserman, the Tony Award winning musical, which features Broadway and Opera star Zachary James in the lead role as Cervantes/Don Quixote, tells the story of Don Quixote with music by Mitch Leigh, and lyrics by Joe Darion. 
"A universal tale of love, hope, and adventure, Man of La Mancha celebrates the perseverance of one man who refuses to relinquish his ideals, and who is determined to see life not as it is, but as it ought to be." 

Opera Saratoga Official Website
"Don Quichotte at Camacho's Wedding"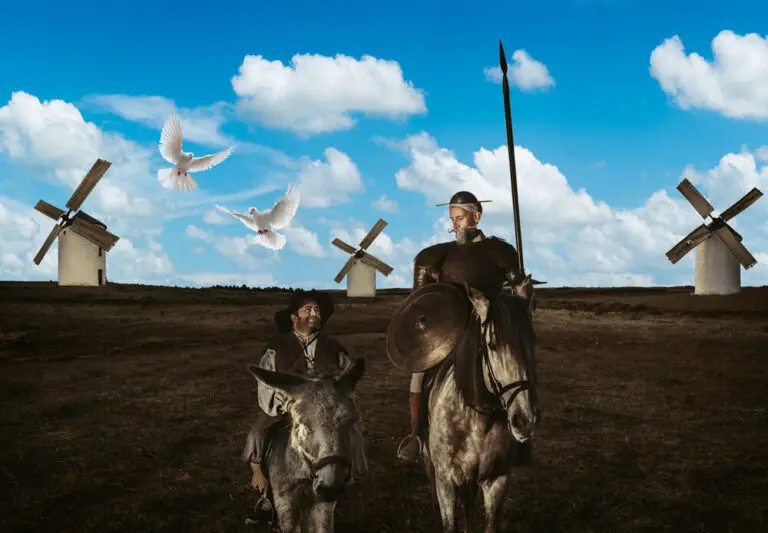 For lovers of more traditional classical music, Opera Saratoga will be presenting the 50 minute "Don Quichotte at Camacho's Wedding" with twelve performances scheduled between July 14th and 18th. A one-act comic serenata, the performances will feature artists from Opera Saratoga's Young Artist Program. Written by Georg Philipp Telemann with a libretto by Daniel Schiebeler, the concert incorporates an episode from Part Two of Don Quixote where the knight and his squire stumble upon unusual weddings while exploring the world.  
Tickets for both the musical Man of La Mancha and the serenata Don Quichotte at Camacho's Wedding on Opera Saratoga's website. Ensured audience safety amidst the COVID-19 pandemic has limited tickets this season and Opera Saratoga anticipates that performances will sell out in advance of the show date. Advance ticket purchases are required for Don Quichotte at Camacho's Wedding and while not required for Man of La Mancha, they are strongly advised to ensure a spot at the special 60th anniversary performance.