Synthwave band Doom Flamingo has released their newest EP album, Flamingo, on June 30. The band has also announced a slew of tour dates for this summer, including a stop at the Capitol Theater.
Based in South Carolina, Doom Flamingo is a self-described "synthwave beast with a Jekyll and Hyde element to their songwriting." Similar to the contrasting words in their name, Doom Flamingo creates a musical breed of both heavy electronica and dance-floor-ready pop.
The group features bassist Ryan Stasik, of the jam band Umphrey's McGee, alongside a cast of musicians including dynamic vocalist Kanika Moore, guitarist Thomas Kenney, drummer Stu White, saxophonist Mike Quinn, and keyboardist Ross Bogan.
Flamingo serves as an upbeat alter ego to their 2020 Doom EP, a darker inspired collection. Full of '80s-style keyboard beats, positive lyrics and an infectious groove, the new EP has a nostalgic summer beach-trip vibe.
This project makes me want to lace up a pair of roller skates and head on down to the boardwalk.

Ryan Stasik (bassist of Umphrey's McGee and Doom Flamingo)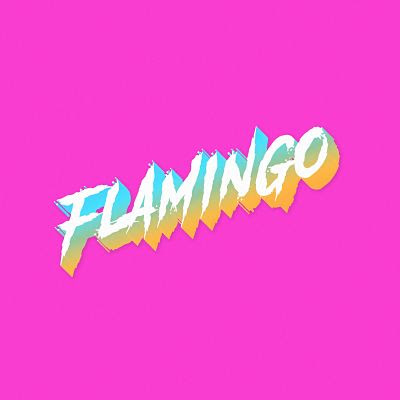 Despite this fun-loving and beachy attitude, the group stays vigilant in their belief in justice and equity. Songs like "Untraditional" and "Somebody" help spread the message that people deserve to live confidently in their truth, even if they're outside expected societal values.
Doom Flamingo takes inspiration from a wide array of artists, from electronica pioneers Daft Punk to pop-icon Tina Turner (listen to their rendition of Turner's "The Best"). Interestingly enough, one of the chief inspirations for Flamingo is former First Lady Michelle Obama. The band even wrote track 4, "Michelle," in her honor.
'Michelle' is a song dedicated to the women that exhibit love, intelligence, and charisma because it feels good to deposit positive energy and be fed with the same. I'm inspired by Michelle Obama.

Kanika Moore (lead singer of Doom Flamingo)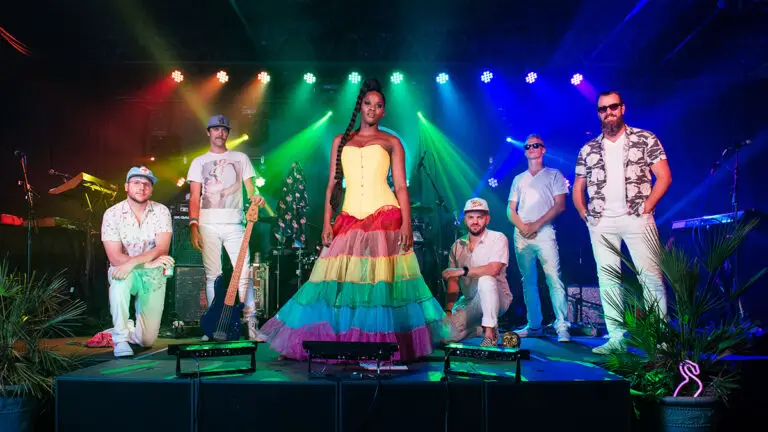 Flamingo can be streamed on all major platforms starting June 30. The band will also be bringing their new EP to a handful of select cities in the coming months, as part of their 2021 Summer Tour. For ticket information, check out their website.
Check out the full tour schedule below:
DOOM FLAMINGO Summer Tour 2021
July 1 – Isle of Palms, SC – Windjammer
July 3 – Scranton, PA – Peach Festival
August 19-21 – Chillicothe, IL – Summer Camp
September 9 – Austin, TX – Antone's
September 10 – Houston, TX – Bronze Peacock
September 11 – Dallas, TX – Deep Ellum
September 16 – Masontown, WV – Resonance Marvin's Mountaintop
September 18 – Indianapolis, IN – The Vogue
October 9 – Port Chester, NY – Garcia's @ The Capitol Theater
December 4-8 – Puerto Morelos, Mexico – Holidaze