NYC-based indie dream-pop trio ALMA has entered the stage, with their latest single "Mornight." The single is a realistic twist on your classic top of the pops hit, it takes the perspective of a bartender working the night shift in NYC. Showcasing the trio's impressive production chops, "Mornight" is full of catchy melodic hooks, dreamy harmonies, and has an overwhelming danceability sound.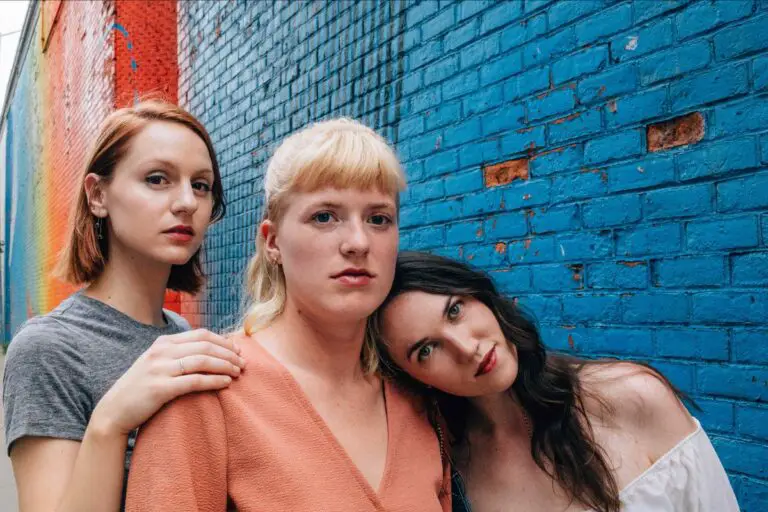 The song is from their LP Mosaic (coming out this fall). Mosaic, is a personal letter to NYC. Each song delivers the story of a moment in time in the city they call home. Mosaic invites you to sit beside them on the subway, walk with them through Astoria Park, and ride the Wonder Wheel at night as you feel what it means to be a New Yorker. They have been releasing singles from the album since September of 2020.
ALMA is comprised of Alba S. Torremocha (vocals, strings, bass, drums, guitar, uke) Lillie R. McDonough (vocals, piano, glock, violin, hammer dulcimer), and Melissa K. Carter (vocals, guitar). The trio formed in 2019 out of a shared delight in harmonizing and experimentation with quirky instrumentals and old-fangled synthesizers. They discovered certain alchemy in the combination of sensibilities as film composers and audio engineers that have made for a genre-bending offering to the wide world of indie-pop. Elements of Folk, Rock, Grunge, Pop, and even movie soundtracks are all at home in their songs. 
ALMA was named an NYFA Fellow for their genre-pushing work in 2019, and later was an Awesome Foundation Grant recipient in 2020. They are currently in the process of producing a staged, theatrical musical of their freshman album in partnership with Savannah Repertory Theater. 
Their newest single, "Sips of Oxygen" will be released on July 30th and is a marvelous stripped down track that guides listeners through the moments before you lose someone special to you. The track is admirably vulnerable and raw, and perfectly encompasses the vibe of ALMA.
"Sips of Oxygen" is about the moment before you lose someone, when the vibrancy of a life collapses into the act of breathing in and out. The entire song is a cinematic journey that is gentle yet also extremely heavy. The lyrics perfectly grasp the horrific pain of grief and proves to listeners how fast life runs away from us.
Their debut album, Mosaic, is to be released on September 7th. It is a personal letter to NYC that is a patchwork of personal experiences that the band members have endured while living in the city. What's special about this album is it takes the listener on a citywide adventure through many of the five boroughs: on the subway, through Astoria park, and on the Wonder Wheel at night to feel what it's like to be a New Yorker. More than that, the album transcends the limits of place and invites the listener to fully inhabit each song, no matter where they are.