Warwick native and 18-year-old college freshman, Grace Yurchuk, released two singles from her dorm room at NYU during the Spring semester. Written, recorded, and produced all from within the confines of the Covid quarantine.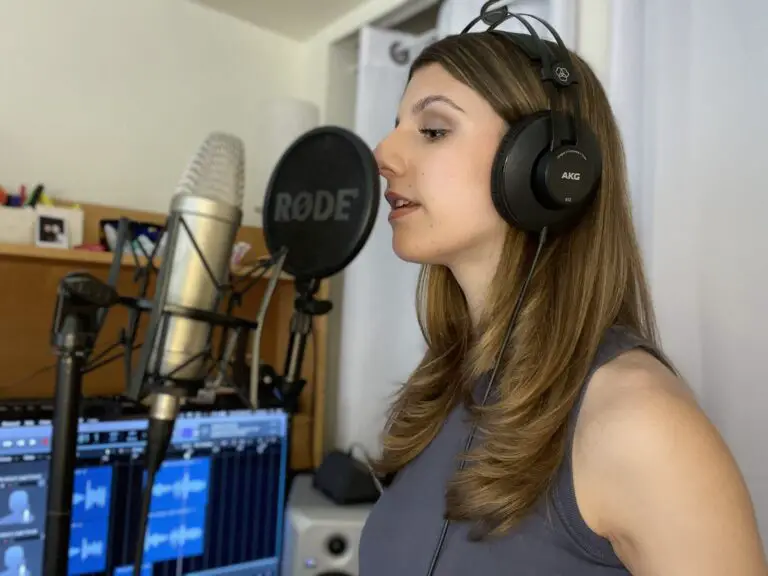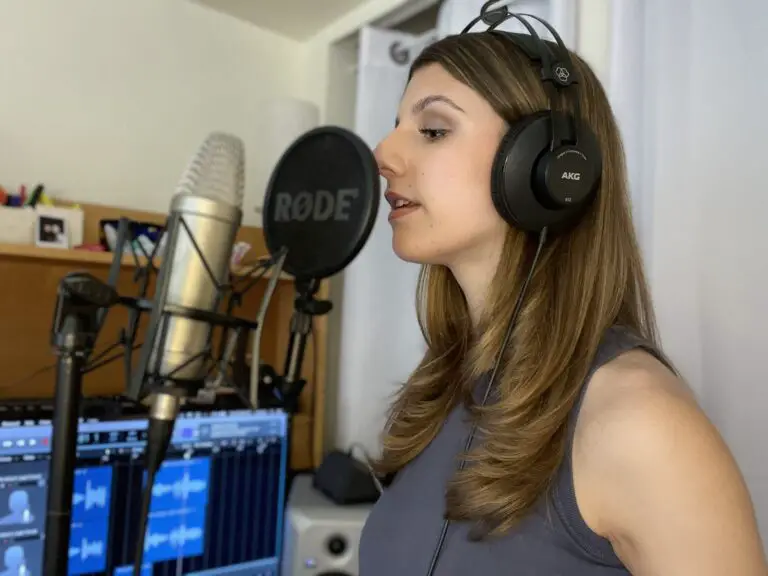 A student of the Vocal Performance program at NYU Steinhardt School of Culture, Education, and Human Development, she recently received The Josh Goldfaden Award for writing from NYU College of Arts & Sciences and expects to make the Dean's List this year.
If you need a song to play in the car that your friends will actually like, Grace Yurchuk is an artist to watch. So far with two singles out, she hasn't missed. Following the rise in feel good music, these bedroom pop tracks are a good addition to playlists with similar artists such as Beach Bunny, Mitski, Phoebe Bridgers, and girl in red.
While it's not unusual for a young musician to release a song, this effort was unique. When faced with the grim prospect of social isolation, online classes, and staying healthy, Grace turned to her music as a creative outlet. "Need Me" was a solo effort—written, recorded, mixed, mastered, and released from her dorm room without assistance from other artists or a professional studio.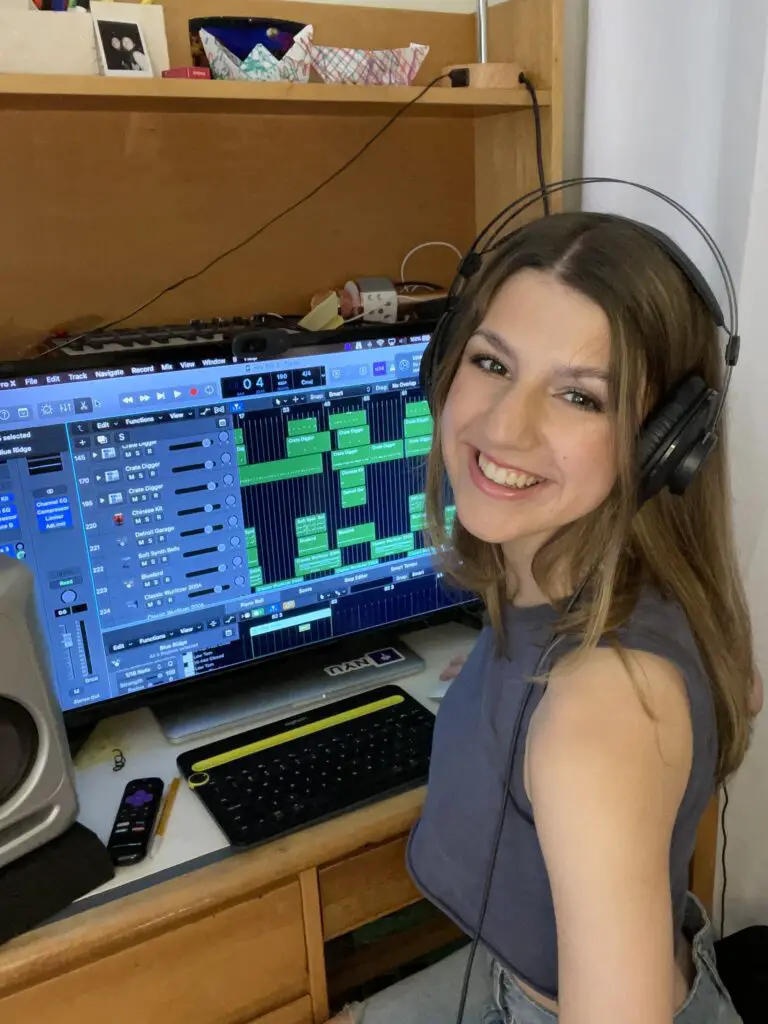 The second single Grace released on May 21, titled "Good Together," has careful thought put into everything from backing vocals to synth, which were still hand-picked, mastered, and everything in between by Grace herself. If you thought "Need Me" was good, wait until you hear "Good Together." The progress made in between songs can be heard and it is a pleasure to know this is only the start.
"I think I had a lot of time, more time than usual– I'm sure everybody did because of the pandemic– to do different projects. The way that the first single happened 'Need Me,' it came to me kind of suddenly when I was out and about. When it became something I couldn't put down and I spent all that time on it, I was just like you know what I worked really hard, this one feels ready. I felt it, I kinda knew."
Both singles that have been released so far deal with interpersonal relationships, released at a time when those were hard to find and maintain for everyone. "I'm from a really small town and the city was different, it was jumping into a totally different experience especially in the middle of a pandemic, and all of my online classes," Grace explained. "Making new friends was a struggle at first, all I wanted was to make something that was long lasting, meaningful, and making friends that would matter to me."
When times were particularly tough for the college first year, she turned to music. "I've always fallen back on recording, that's why I've done it for so long. I could always depend on it, so when it came down to that– in Manhattan living alone, I was like 'This is it. This is what I do,' I did what I know."
A self-proclaimed Swiftie, Grace draws her inspiration from her pop idol. "I like different artists for different reasons and I like [Taylor Swift] because she has the ability to tell a story that I really admire, like with her lyrics. But then I also like bands like Beach Fossils, I like the atmosphere they create. Other than that I like Ariana Grande because who doesn't like insane vocals like that. There are so many different factors that make a band or an artist great and for me whenever I make music I just want to tell a story somehow with the instrumentation or with the vocal, with the lyrics."
But more important is the driving force that kept her going, and got her start, for all these years. "I record and I write alone, but the fact of the matter is, nobody ever does anything really alone. My parents have always pushed me to do this. They've never once told me to think about it, they're always like, 'No, this is your dream, go for it.' All of my teachers along the way, I've played piano forever and my piano teacher was a big propelling force in that too. My sisters too. I say that I'm the big sister but I look up to both of them, more than they probably look up to me. They're incredible and I play all of my music for them first. I love them."
For her dream lineup to perform with, she chose Taylor Swift, obviously, and her new college friends. "I don't want to sound cheesy but the first people I want to perform with are the people I met at school. Because I know I'll get to see them again and they're so insanely talented. As soon as I can go back to any New York venue I'll want to perform with the people I've met and have encouraged me to do this too." 
As for future plans, "First thing, I just want to go out with all of my friends, I want to get a couple of gigs book. Everyone else has been not performing for a year but I am really desperate to get back in there. As long as I'm out and about and getting to live life again. Everywhere you look in the city there's going to be something to do and I want to do everything."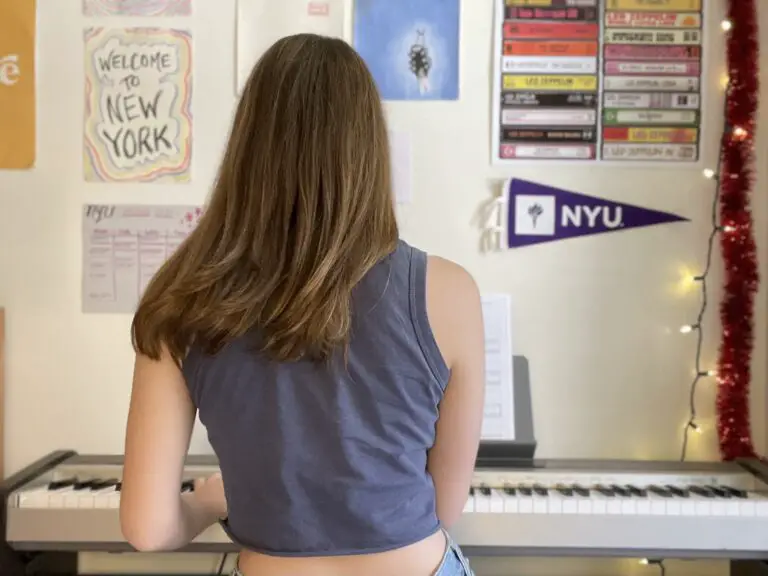 Look out for Grace Yurchuk and her debut EP before the summer is over. "I'm looking forward to getting the EP out because I think it tells a really cool story."
The two released tracks are available on all major platforms including Spotify, Apple Music, Amazon Music, YouTube Music, Pandora, TikTok, and Tidal. The song, entitled "Need Me," has already been streamed thousands of times since its debut on April 16.
Make sure to stream "Need Me" and "Good Together"
For more information, visit www.graceyurchuk.com 
To keep up to date on where Grace Yurchuk is going next follow her on Instagram, Twitter, YouTube, Tiktok, Spotify, and Apple Music.