Renowned music photographer Michael Weintrob has announced his newest book, Instrumenthead: Revealed along with a free livestreamed concert series.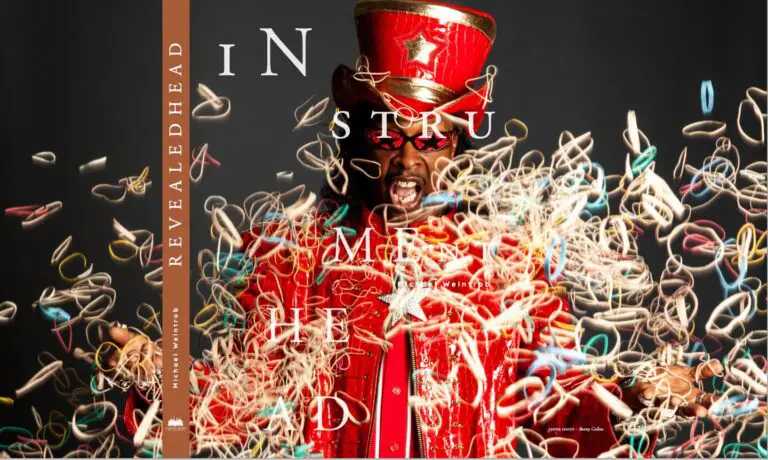 Weintrob's 2017 photo book, Instrumenthead, showcases portraits of famous musicians with their signature instruments covering their faces. It won the Independent Book Publisher's Award for Most Outstanding Design.
Instrumenthead: Revealed will feature "unmasked" portraits of the same 369 musicians, taken at the same photography session. Portraits include Bootsy Collins, Susan Tedeschi, Mickey Hart, Johnny Winter, Charlie Musselwhite and many more.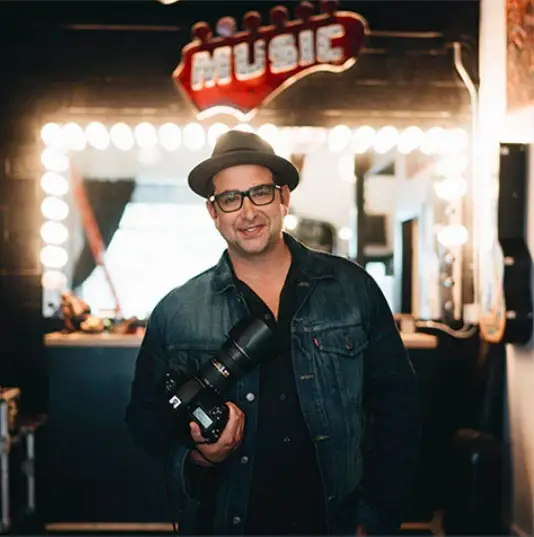 I want to do my part to inspire people to learn about new music and the artists who create it. I love to connect and break down walls with my photography.  Everyone has the ability to be a kid again. This book is really special, because we're unmasking the original photos. The book reflects the new energy this year.

Michael Weintrob
Instrumenthead: Revealed is available for preorder until July 22 through a crowdfunding campaign. $3 of every book will benefit the New Orleans Musicians' Clinic.  Founded by a coalition of music advocates in 1998, the New Orleans' Musicians' Clinic is the first medical clinic for musicians, performing artists and cultural workers in the US. 
In addition to his new book release, Weintrob is also presenting a concert series featuring several of the "revealed" artists. The concerts will be livestreamed and free to enjoy.
Instrumenthead: Live Revealed Concert Series 
Streamed on Instrumentheadlive.com & Volume.com
* means concert will be streamed on Nugs.net 
8:00pm EST, Free  
6/22 Steve Poltz *
6/23 Kyle Tuttle Band featuring Lindsay Lou *
6/24 Korby Lenker
6/27 Ashley Campbell *
6/29 Sally And George
6/30 Richie Owen and the Farm Bureau 
7/1 Boo Ray
7/4 Muriel Anderson
7/6 Moon Taxi Duo *
7/7 Jeff Coffin, Victor Wooten, Future Man, Bob Lanzetti * 
7/8 Vince Herman and Friends (Steve Poltz, Kyle Tuttle, Anthony DeCosta)  *
7/11 Taylor Brashiers and Then the Killer Dee's 
7/13 Tim Easton
7/14  Cody Brooks and Bee Taylor / Emory joseph 
7/15  Lady Couch Acoustic
7/18  Michael Webb Trio
7/20 Ghost Note * 
7/21 – Peter Levin and Friends (Marcus King, Lamar Williams, Jr, Chad Gamble, Jimbo Hart) *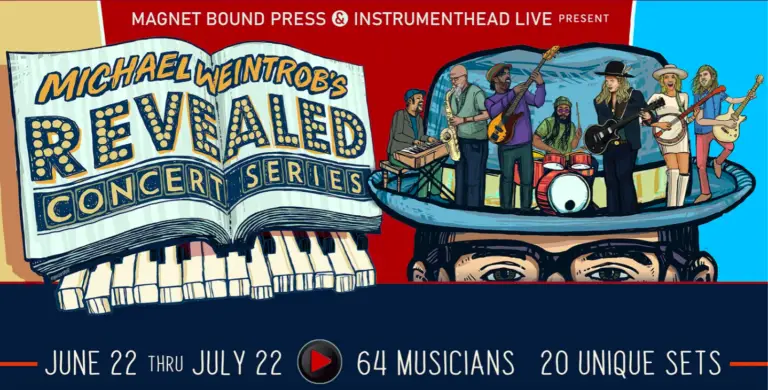 You can learn more about Weintrob on his website and follow him on Facebook, Twitter and Instagram.