On June 24, members of the American Symphony Orchestra played Opus 40 in Woodstock. Winds Among Trees, a wind instrument sextet brought a new layer to experiencing the sculpture park. Both shared a story of creative survival amidst destruction, which made it the perfect time and place for the convergence to occur.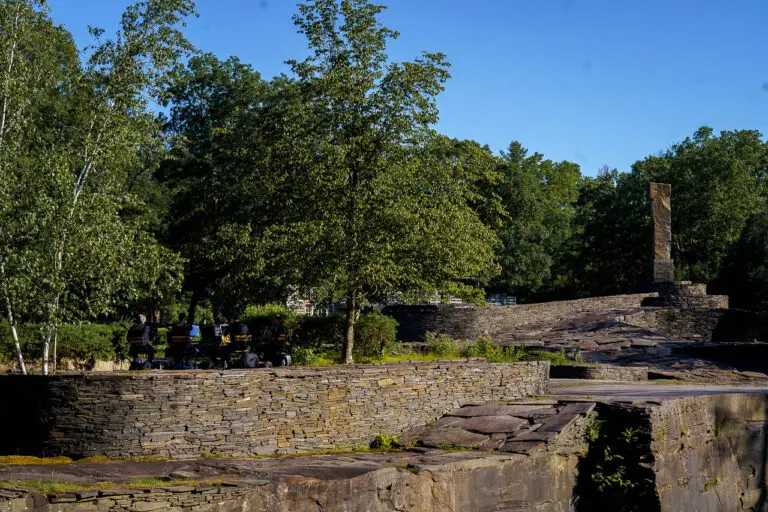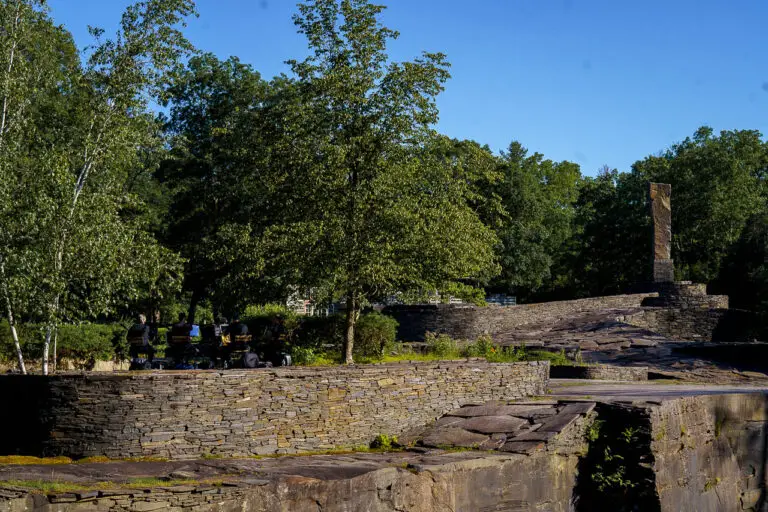 Senses Alive
Bright light, contrasting stone and stunning landscapes made for the perfect atmosphere. Placing the band strategically on the artwork itself, allowed for an elevated way of experiencing both the art and the music.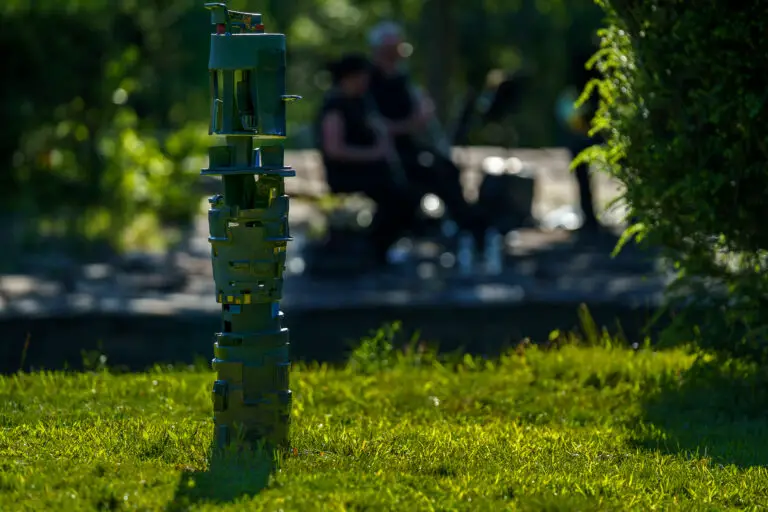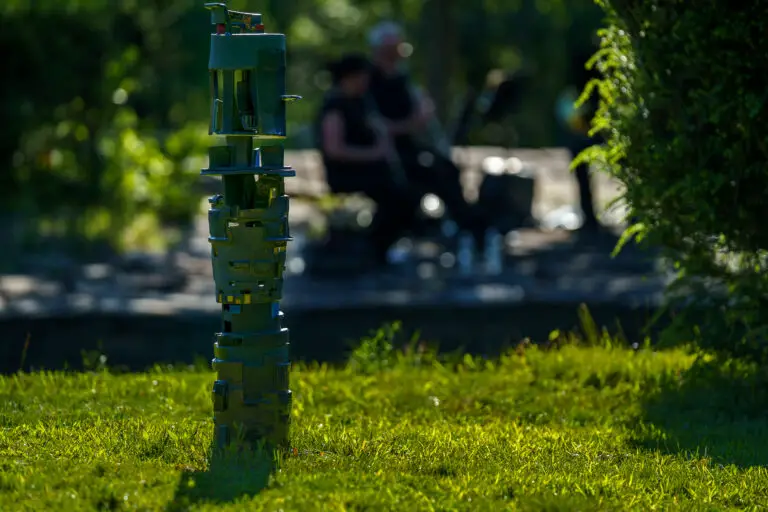 Ornate hedges and seemingly innocuous smaller sculptures partially obstructed nearly every view the music and the monolith. Senses were heightened as participants were compelled to be more present, and listening with a more focused ear and eye. As the post-solstice afternoon progressed, the sun started to blare into the eyes of the audience, which made viewers feel like they were part of a progressive performance art piece.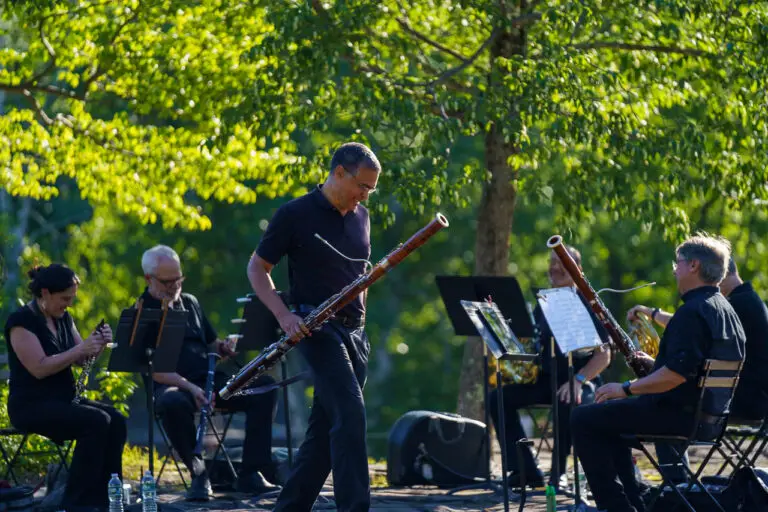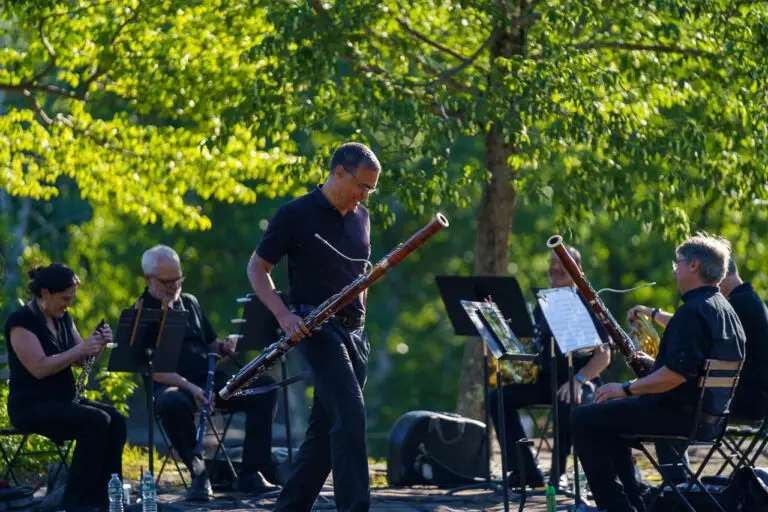 Rare Music, Rare Location
The contrasting stone with all of the afternoon's light made all the of the artist's intentions clear. The monolith's sun dial- like beacon of love was built on an old bluestone quarry after the land had been destroyed by construction.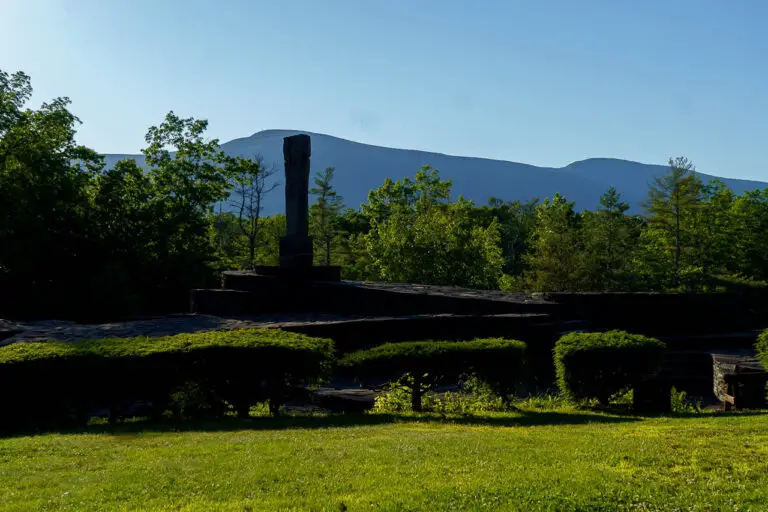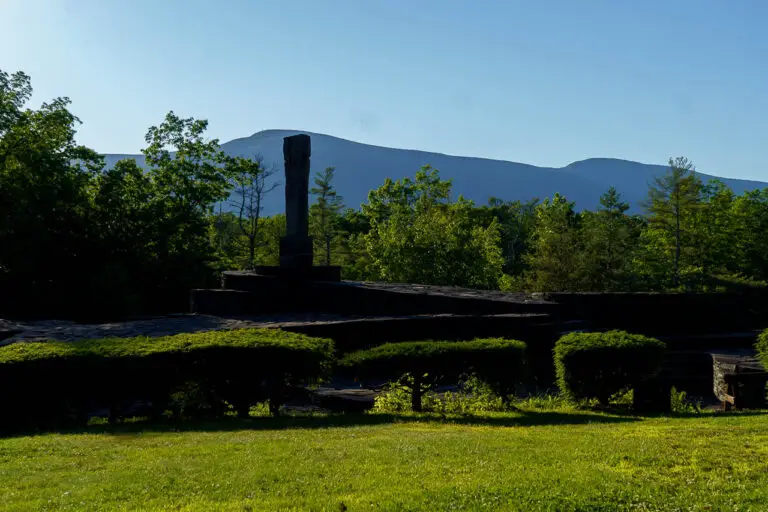 The music played by the sextet was extremely rare in that it is not often played or performed, but also in the idea of it being chosen by the musicians. During shutdown, when all sought-after cultural celebrations of art and music were closed, members of the American Symphony Orchestra were given an interesting assignment. Captains were chosen to enlist a team to learn a collection of rare music.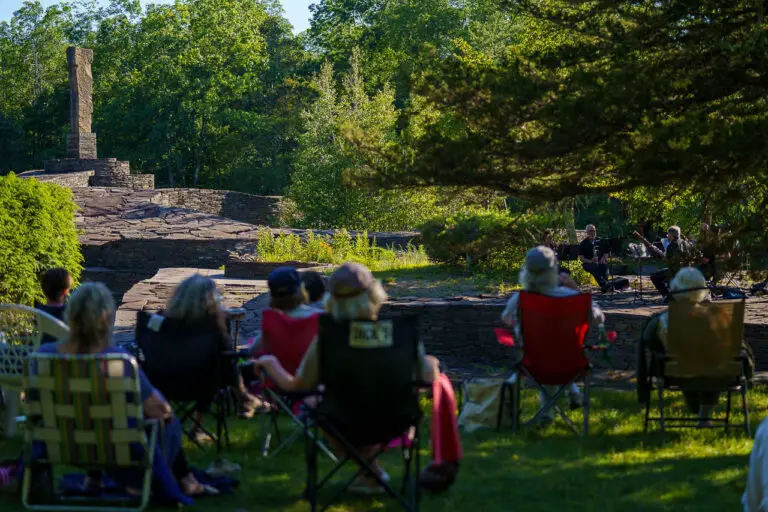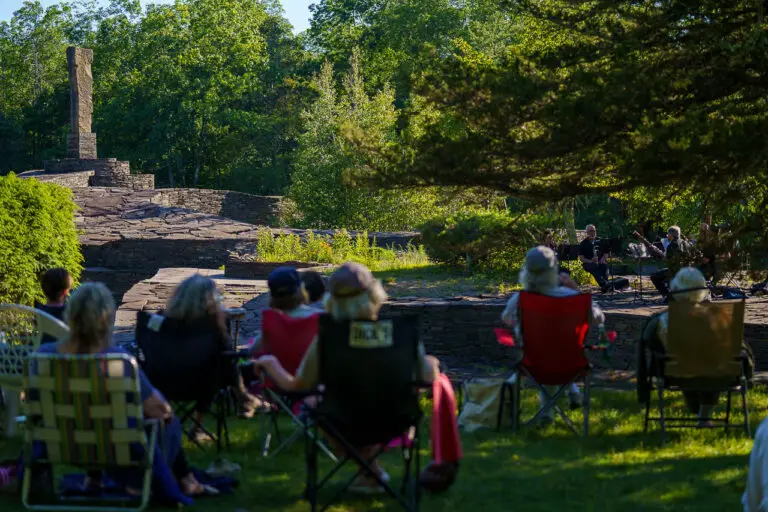 This is not common and the idea to perform these collections in different interesting venues made this even more thoughtful. Being able to have creative control as well as the project and accountability hopefully helped some through the incredibly trying time.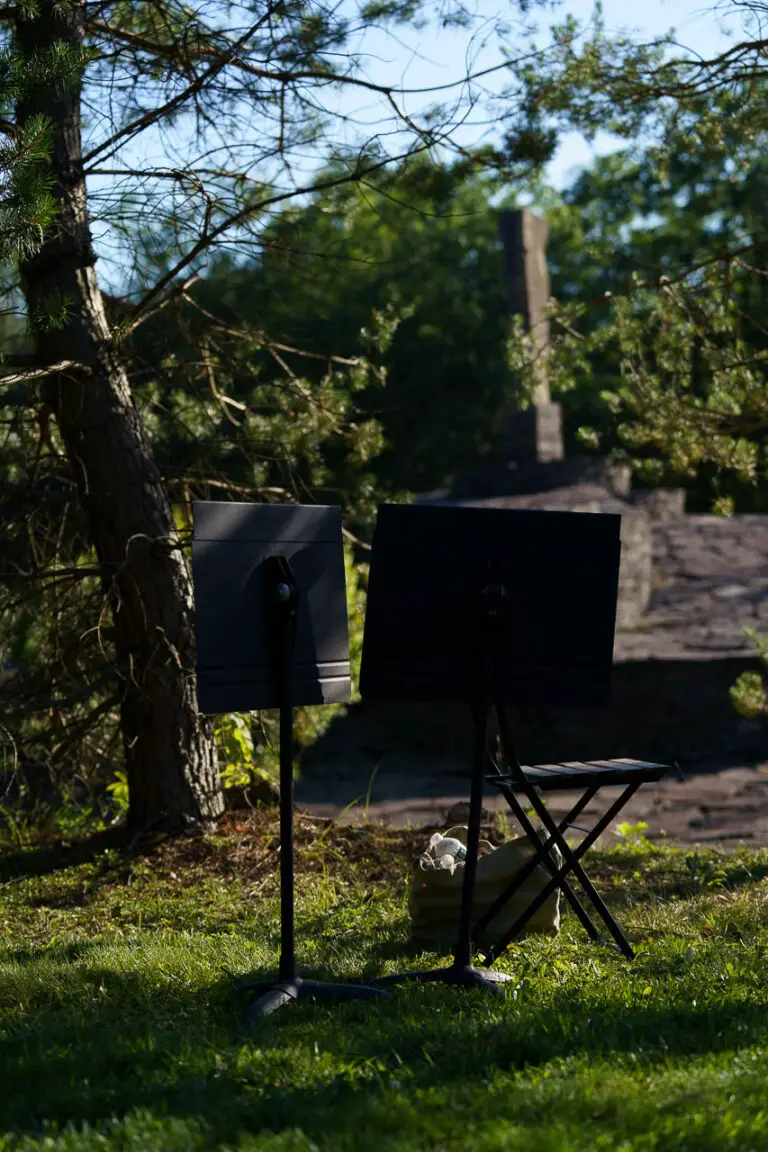 Visitors to Opus 40 took away a feeling of gratitude. They felt music in a unique environment during a new beginning for our society.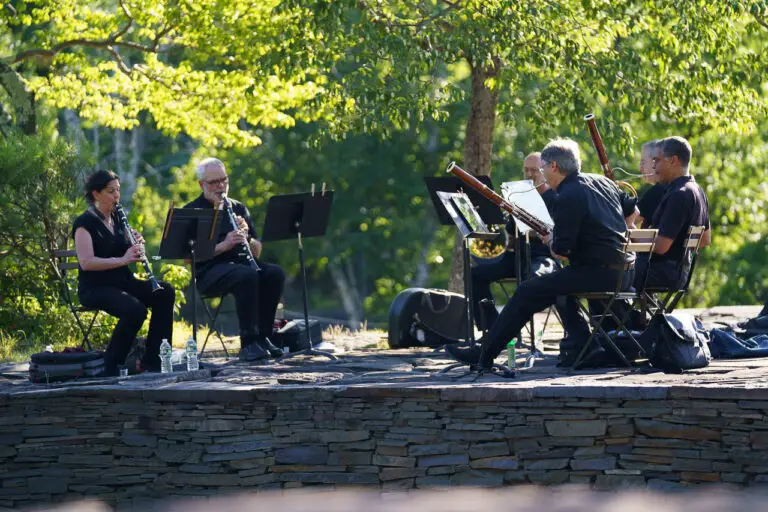 Setlist: Serenade for 2 Clarinets, 2 Bassoons, and 2 Horns (Matyas Seiber),
Sextet No. 1 in Eb (F.H.J. Castil-Blaze), Sextet (Harald Genzmer), Adagio and Rondo (Carl Maria von Weber)
Setlist via americansymphony.org
To see more of what the ASO has done over shutdown, visit their website.