written by Matthew Romano
June is ablaze in the Finger Lakes region for live music. Ithaca's Lakewatch Inn offers 30 foot high wooden ceilings as part of a barn where acoustic performances shine. On Friday, June 11, London McDaniel and Tim Reynolds each performed solo in front of an intimate crowd in New York's rolling hills.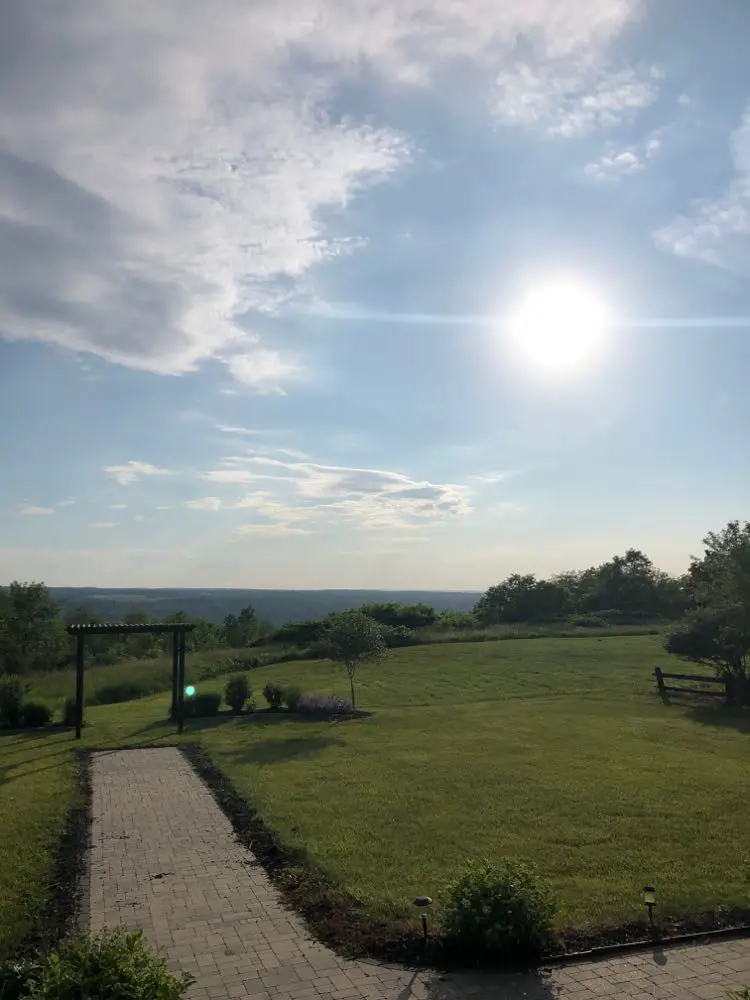 At 7:30 P.M, London McDaniel plugged in so we could tune out. London's new record Anatural Aphrodisiaca just won a 2021 SAMMY Award for Best Jazz. Three songs in to sunset, a version of Led Zeppelins "Over the Hills" and far away let the crowd know he was locked in to the Southern Tier.
After his set McDaniel was recounting about a conversation with musician Mike Stern from Miles Davis Bitches Brew album. "This history of music is so great. The greats go out of their way to do it. Every lick I play I work hard for"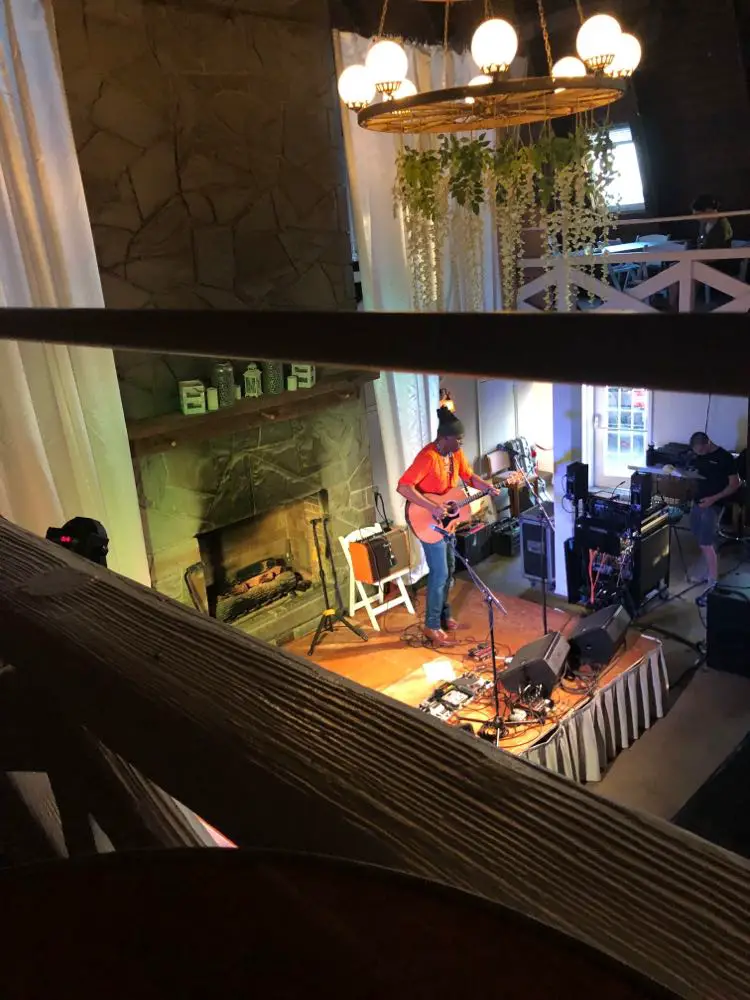 Tim Reynolds treated the crowd to his acoustic set at 8:30 PM sharp. His Martin 6 and 12 strings were on deck. Ups, downs, ins and outs… hair raising. The new tune "If Everything Could be OK for Just One Moment" was inspired from a Tom Petty performance at Beacon Theater. Reynolds sported an old Tom Petty road crew tee for the show. He also debuted a self taught interpretation of a Bach composition while at home during "dark times."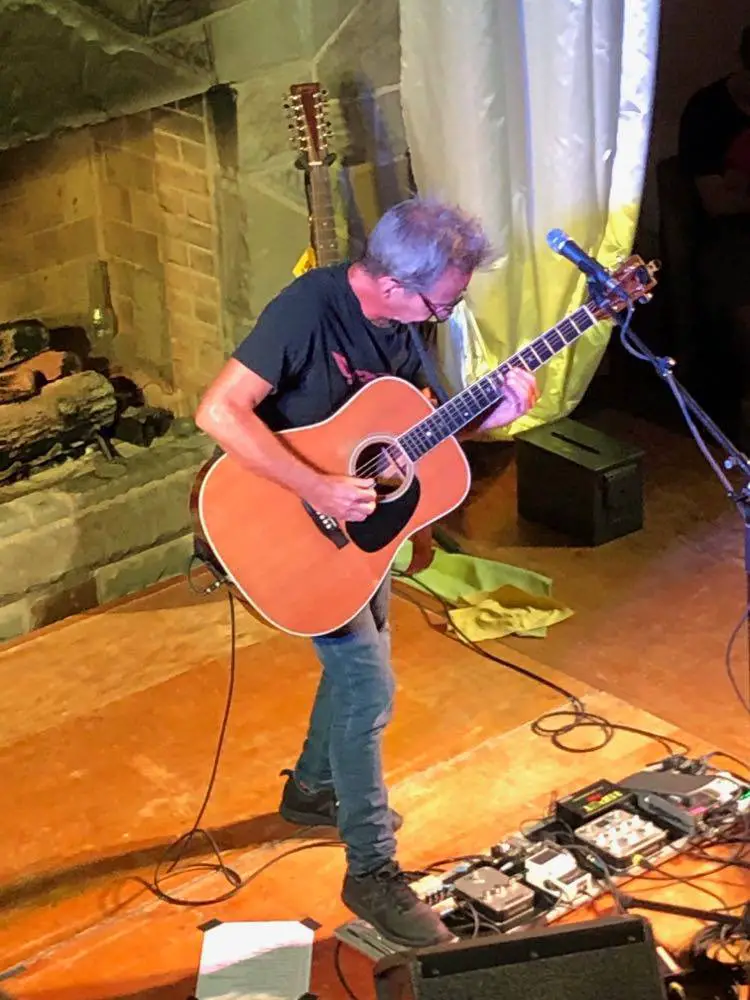 The track "Summer Night in December" off That Way felt like a nod to Tim's last Southern Tier performance at Homer Center for the Arts in Winter 2016. Reynolds left his loop on full blast ambient mode as he exited the stage at 10:00 PM. After an 18 song set, he visits the moon outside. Returning to encore the show with his classic composition "Stream."
Tim is a chameleon of different acoustic genres with plenty of slide guitar accents reminiscent of Duane Allman at Muscle Shoals. Reynolds reflected on an experience of once playing Duane's Gibson on loan for a show. "That was a big moment for me, the ryhthm pick up on it was kind of muddled but it didn't matter. I remember Carter saying that guitar sounds nasty man."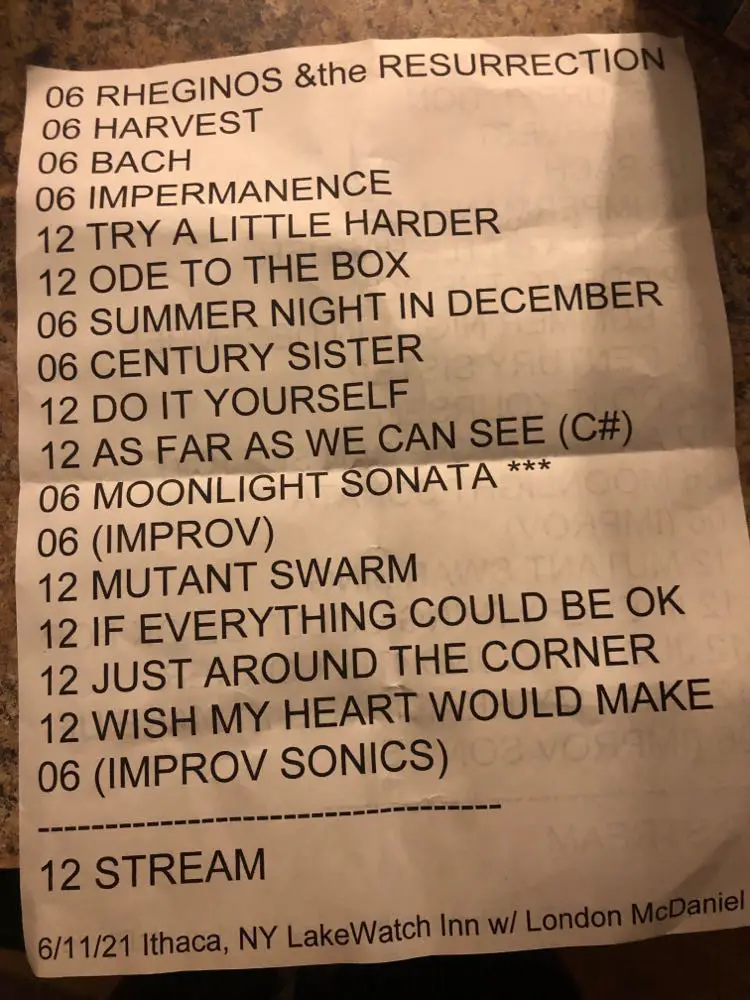 Reynolds spoke with NYS Music after the show about his past, present, and future experiences in the State.
Matthew Romano: Producer Daniel Lanois' lyrics from "Beauty of Wynona"… "Where you been since last December?" come to mind tonight. You along with Brady Blade, Tony Hall, Ray Paczkowski, Trey and Dave all collaborated on his material.
Tim Reynolds: Did you hear his last album, Heavy Sun? He (Lanois) produced it. The vocals are like you're in church but also has that skanky dub reggae sound. I love Tony. You know those guys when your playing a gig, he'll look right at you? That's him. He's a bad ass. Tony and Brady just lock in some way that's perfect.
TR: Daniel came to sit in with Dave and Friends for his song The Maker. Emmy Lou Harris was also there. So many people playing so I just did the melody while he sang it. He looked back smiling and I'm like its Daniel Lanois… WTF. He was so cool. During soundcheck in the empty arena he was playing this Brian Eno space funk.
MR: What was an arena act you saw from the audience for a live performance that you remember fondly?
TR: Peter Gabriel and Sting at Madison Square Garden a few years back. I've got the hoodie from it with me. The show was back and forth yet also a little competitive. They did each others songs. Peter Gabriel covered "If You Love Somebody Set Them Free" but like Al Green style! Every time the crowd sang the chorus back to them…they waited to pause.
TR: When Peter did "The Rhythm of the Heat" with both bands I screamed like a woman and I only have one vocal chord.
MR: Nights like those are truly an influence on your own sound. How much is composition compared to layers of improvisation?
TR: Most of it now is composition. For my recent streams I went in and really learned these songs. Especially if people are going to be tuning in to watch it. It took a lot of different phases to get to that.
MR: How does it feel playing your work in front of a live audience in a small room like this before returning back to big amphitheaters later this Summer?
TR: Oh, incredible. I think this year is wide open man.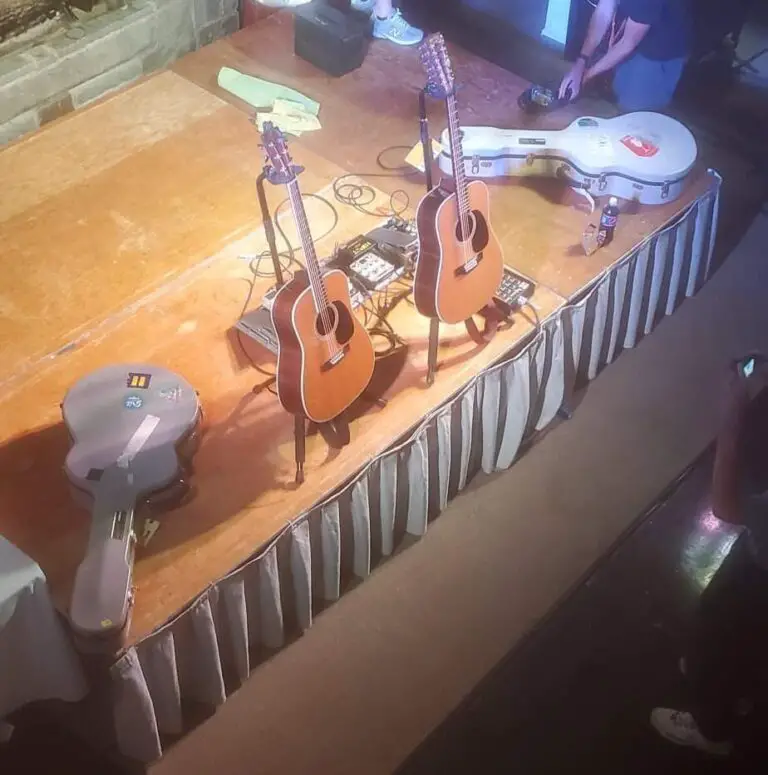 As Reynolds wrapped a two-night run at Putnam Place in Saratoga Springs. he provided a great way to end his Empire State weekend ahead of sold out shows at Lakeview Amphitheatre in Syracuse and two night run at SPAC with Dave Matthews Band.
Spinning off Friday night's conversation in Ithaca, Reynolds opened the show with an acoustic version of Daniel Lanois song "O Marie." After the Dust settled, Reynolds covered another Lanois classic, "The Messenger."  The notes chosen to cover this work are a great blend of Tim's originality mixed with Lanois' influence.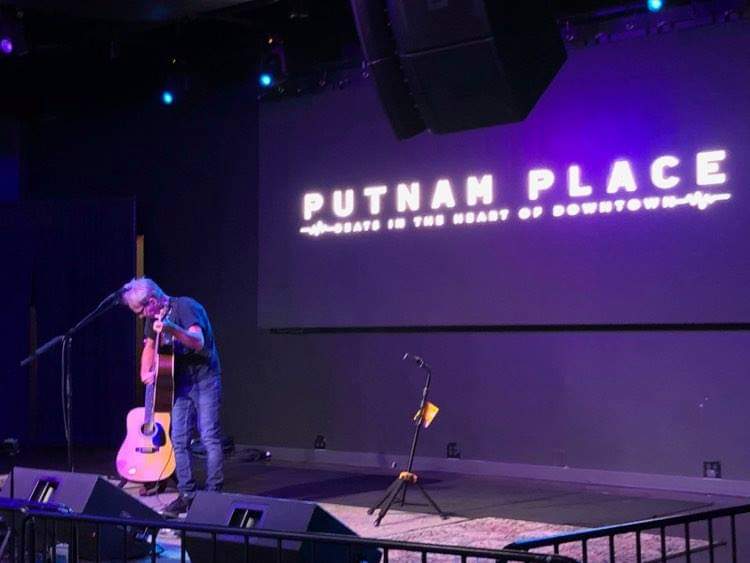 Reynolds delivered the full two-part composition of Segovia I and II for all, keeping good intentions going as he told one of the first gathered crowds in Saratoga Springs for live music the relatable origins of "To Touch Yearning."
Tim Reynolds was able to break the barrier and relate to being in the audience for a moving musical experience. During the encore for his acoustic version of Peter Gabriel's "In Your Eyes." The seated crowd all stood to rise and applaud with the same energy Reynolds' had seeing Gabriel perform live at Madison Square Garden. Just another live music spring seed growing into Summer. 
Dave Matthews and Tim Reynolds head back to Riviera Maya, Mexico in 2022 for a three night beach run at the Moon Palace Resort.