This week the Disco Biscuits announced that their annual festival, Camp Bisco, which has been held almost-annually since 1999, will take a year off. In its place, City Bisco will return to its original home, The Pavilion at The Mann Center for Performing Arts in Philadelphia for 2 nights over July 9 & 10.
City Bisco features both The Disco Biscuits and Lotus for two nights, with interlocking DJ sets from Orchard Lounge on Friday and Luke the Knife Saturday. 
We've been lucky enough to have had a few opportunities over the last year to play shows to our hometown here in Philly – at Citizens Bank Park, the Fillmore and elsewhere – but none of them have had an in person audience. This is the first time we've been able to perform at home for a large audience in over a year. 

It's exciting, and there's something very classic about Lotus and Orchard Lounge being there with us. Our fans are constantly asking us to team up with them – it's an old school lineup. It's going to be a special weekend.

The Disco Biscuits' Jon Barber.
The return to The Mann will mark the fourth official City Bisco, after residing in both Philadelphia and New York City throughout the years since its inception in 2012. Tickets go on sale Friday, June 4 at 12 noon ET at Ticketmaster.com.
While Camp Bisco takes a year off, the festival has a great history, spanning over 4 decades. Read our history of Camp Bisco IV, held in Van Etten, NY in August 2005.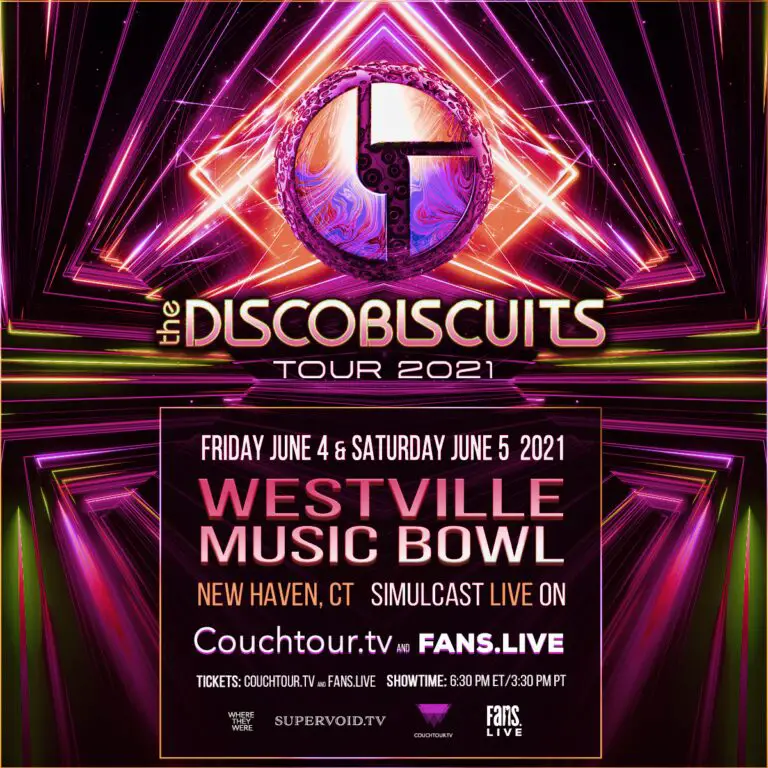 If you're looking for your Biscuits fix this weekend, tune into Couchtour.tv and Fans.Live for a weekend simulcast of the the Disco Biscuits two-night run from the Westville Music Bowl in New Haven, CT.
Couchtour.tv has been the virtual host for The Disco Biscuits' fall and spring tours, presenting each broadcast in hi-definition audio and video in real-time and then making them available via video on-demand.
Fans can purchase the livestreams through both platforms, which air Fri. June 4th and Sat. June 5th at 6:30pm ET/ 3:30pm PT.