Independent Venue Week returns July 12 – 18, 2021, bringing together venues from all across the country for a series of shows and programming in celebration of the spirit of independence.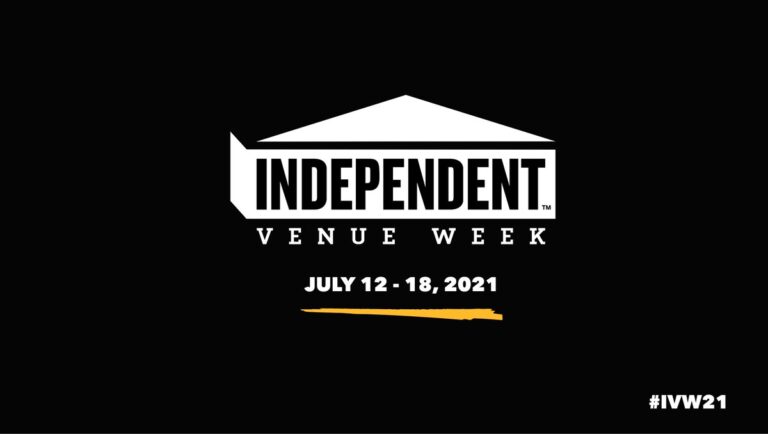 Independent Venue Week has stood shoulder to shoulder with its nation-wide community through the crisis; its early organizing efforts sparked the formation of the National Independent Venue Association (NIVA), with whom the event has officially partnered.
The venue-curated programming will be combined with the return of #IVWTalks, a virtual conference series that discusses current live music industry issues and includes Get Schooled, a full day dedicated to student participants interested in a career in live music to take place on Thursday, July 15.
Among the more than 450 shows to take place as part of Independent Venue Week are performances by hip-hop icon Snoop Dogg at Phoenix's Celebrity Theatre, roots music icons Steve Earle & The Dukes at Ram's Head On Stage in Annapolis, midwest indie-pop sensation Beach Bunny at Milwaukee's The Cooperage, world-class Afro-Cuban  percussionist Pedrito Martinez at NYC's DROM, New Jersey DIY favorites Long Neck, Whiner and PYNKIE at White Eagle Hall in Jersey City, legendary  rock'n'rollers The Marshall Tucker Band at Missoula's KettleHouse Amphitheater,and bass virtuoso George Porter Jr. for his reopening run at Garcia's in Port Chester.
Getting ready for this year's event feels particularly meaningful. For the past 14 months, independent venues and promoters have collectively fought for their very survival and this feels like the turning point that we've all been working for. We were happy and proud to grow Independent Venue Week last year—to even have it, under the circumstances. This year, we hope and believe that fans will return with a renewed appreciation for these uniquely important spaces.

Cecilie Nielsen, Director of Special Projects at Marauder, the firm that runs Independent Venue Week in the US.
The team behind Independent Venue Week has released the first episode of its new podcast series, Independent Venue Speak. Like its namesake, Independent Venue Speak will celebrate the spirit of independence, through the vehicle of deep-diving conversations. The series will be hosted by a different guest artist each episode and focus on how a specific independent venue has shaped the narrative in their music community.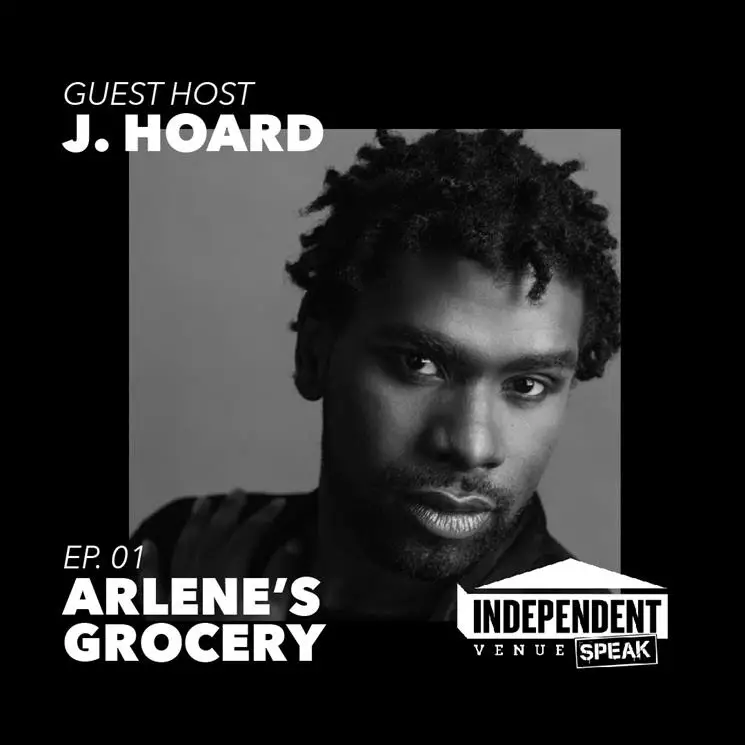 For its inaugural episode, Independent Venue Speak invited the Grammy-nominated, Brooklyn-based artist and songwriter J. Hoard to tell the tale of the iconic Lower East Side room Arlene's Grocery and its ties to The Lesson, a world-renowned hip-hop jam ensemble that forged an entire music culture.
To truly make Independent Venue Speak as incredible in execution as it was in concept, we enlisted the artists and venue operators to tell these stories themselves. These stories are about extraordinary people who helped inspire prolific music movements and about the venues that offered these movements not just a stage, but a home.

Cecilie Nielsen, Director of Special Projects at Marauder
#IVW21 PARTICIPATING VENUES (So Far!)
Princess Theatre Center for the Performing Arts (Decatur, Alabama)
Theatrikos (Flagstaff, Arizona)
Jeremy's Juke Joint (Lake Havasu City, Arizona)
The Neighborhood Comedy Theatre (Mesa, Arizona)
The Nile Theater (Mesa, Arizona)
Last Exit Live (Phoenix, Arizona)
The Rebel Lounge (Phoenix, Arizona)
Club Congress (Tucson, Arizona)
Groundworks Tucson (Tucson, Arizona)
The Wayfarer (Costa Mesa, California)
T-Bar Social Club (June Lake, California)
Marvyn's Magic Theater (La Quinta, California)
1720 (Los Angeles, California)
Globe Theatre (Los Angeles, California)
The Paramount LA (Los Angeles, California)
The Sardine (Los Angeles, California)
The Glass House Concert Hall (Pomona, California)
Crest Theatre Sacramento (Sacramento, California)
Harlow's (Sacramento, California)
Sacramento Comedy Spot (Sacramento, California)
Belly Up (San Diego, California)
The Casbah (San Diego, California)
Soda Bar (San Diego, California)
Spin Nightclub (San Diego, California)
Amado's (San Francisco, California)
Bimbo's 365 Club (San Francisco, California)
Great American Music Hall (San Francisco, California)
The Riptide (San Francisco, California)
Center Stage Theater (Santa Barbara, California)
Kuumbwa Jazz (Santa Cruz, California)
Boulder Theater (Boulder, Colorado)
Fox Theatre (Boulder, Colorado)
The Black Sheep (Colorado Springs, Colorado)
Monkey Barrel (Denver, Colorado)
Roxy on Broadway (Denver, Colorado)
Aggie Theatre (Fort Collins, Colorado)
Ridgway Chautauqua Society / The Sherbino & The Courtyard at 610 (Ridgway, Colorado)
Bijou Theatre (Bridgeport, Connecticut)
The Midpoint (Hartford, Connecticut)
Arden Concert Gild (Arden, Delaware)
9:30 Club (Washington DC, District of Columbia)
The Anthem (Washington DC, District of Columbia)
DC9 Nightclub (Washington DC, District of Columbia)
Lincoln Theatre (Washington DC, District of Columbia)
Pearl Street Warehouse (Washington DC, District of Columbia)
Pie Shop (Washington DC, District of Columbia)
Songbyrd Music House (Washington DC, District of Columbia)
High Dive (Gainesville, Florida)
Murray Hill Theatre (Jacksonville, Florida)
North Beach Bandshell (Miami Beach, Florida)
Van Wezel Performing Arts Hall (Sarasota, Florida)
The Village Theatre (Atlanta, Georgia)
The Blue Door (Brunswick, Georgia)
Grant's Lounge (Macon, Georgia)
Hargray Capitol Theatre (Macon, Georgia)
Hilo Palace Theater (Hilo, Hawaii)
Hawaii Theatre Center (Honolulu, Hawaii)
ProArts Playhouse Maui (Kihei, Hawaii)
Hey Nonny (Arlington Heights, Illinois)
Annoyance Theatre & Bar (Chicago, Illinois)
Beat Kitchen (Chicago, Illinois)
The Lincoln Lodge Theater (Chicago, Illinois)
The Promontory (Chicago, Illinois)
Reggies (Chicago, Illinois)
Subterranean (Chicago, Illinois)
The Wild Hare & Singing Armadillo Frog Sanctuary (Chicago, Illinois)
Winter's Jazz Club (Chicago, Illinois)
Egyptian Theatre (DeKalb, Illinois)
Skooter's Roadhouse (Shorewood, Illinois)
Buskirk-Chumley Theater/BCT Management, Inc. (Bloomington, Indiana)
Mojo's BoneYard (Evansville, Indiana)
Hi-Fi (Indianapolis, Indiana)
Hoyt Sherman Place (Des Moines, Iowa)
Wooly's (Des Moines, Iowa)
xBk (Des Moines, Iowa)
East Of Omaha (Griswold, Iowa)
The Englert Theatre (Iowa City, Iowa)
Hutchinson's HIstoric Fox Theatre (Hutchinson, Kansas)
Liberty Hall (Lawrence, Kansas)
Stiefel Theatre for the Performing Arts (Salina, Kansas)
The Warehouse at Mt Victor (Bowling Green, Kentucky)
Alhambra Theatre (Hopkinsville, Kentucky)
Headliners Music Hall (Louisville, Kentucky)
Old Forester's Paristown Hall (Louisville, Kentucky)
Renfro Valley Entertainment Center (Mount Vernon, Kentucky)
The Southgate House Revival (Newport, Kentucky)
Texas Club (Baton Rouge, Louisiana)
Carnaval Lounge (New Orleans, Louisiana)
Howlin Wolf (New Orleans, Louisiana)
The Grand (Ellsworth, Maine)
Regent Theatre (Arlington, Massachusetts)
Narrows Center for the Arts (Fall River, Massachusetts)
Atac: Downtown Arts + Music (Framingham, Massachusetts)
Soundcheck Studios (Pembroke, Massachusetts)
Electric Haze (Worcester, Massachusetts)
Pyramid Scheme  (Grand Rapids, Michigan)
Kalamazoo State Theatre (Kalamazoo, Michigan)
7th St Entry (Minneapolis, Minnesota)
Fine Line (Minneapolis, Minnesota)
First Avenue (Minneapolis, Minnesota)
The Parkway Theater (Minneapolis, Minnesota)
TAK Music Venue Inc (Moorhead, Minnesota)
The Fitzgerald Theatre (St. Paul, Minnesota)
Palace Theatre (St. Paul, Minnesota)
Turf Club (St. Paul, Minnesota)
RecordBar (Kansas City, Missouri)
Uptown Theater (Kansas City, Missouri)
Kettlehouse Amphitheater (Bonner, Montana)
The Music Hall (Portsmouth, New Hampshire)
Crossroads (Garwood, New Jersey)
Hopewell Theater (Hopewell, New Jersey)
White Eagle Hall (Jersey City, New Jersey)
The Newton Theatre (Newton, New Jersey)
Township Theatre (Township of Washington, New Jersey)
Palace Theatre (Albany, New York)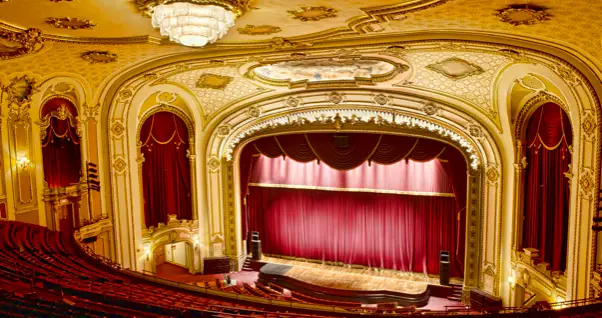 QED (Astoria, New York)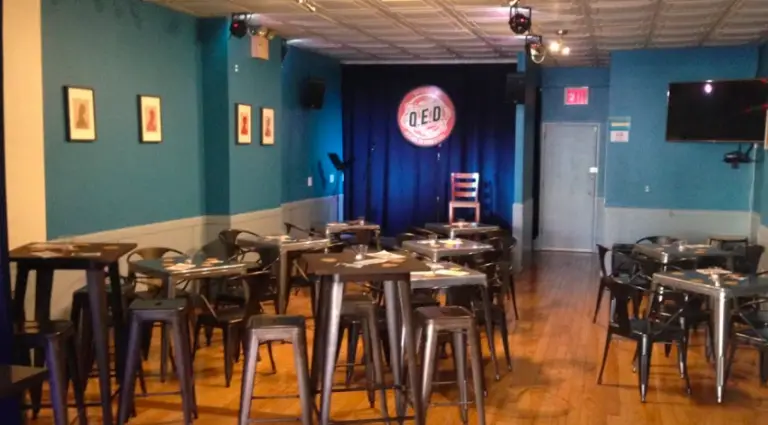 Jalopy Theatre (Brooklyn, New York)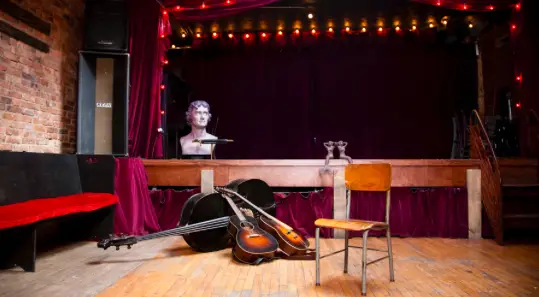 The Muse Brooklyn/ABCirque (Brooklyn, New York)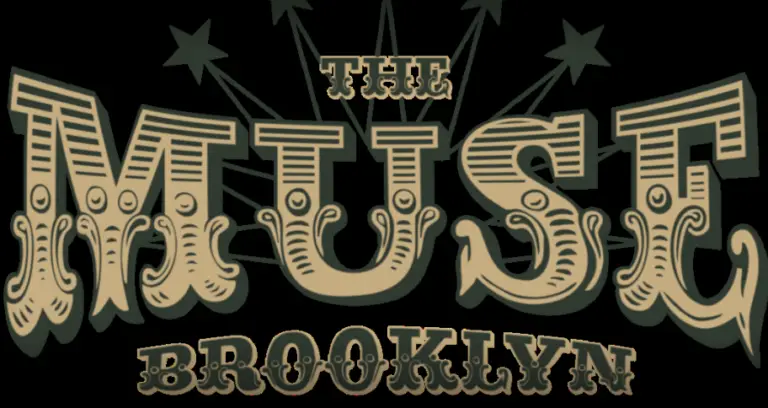 Nicewonder & Associates LLC dba Purgatory (Brooklyn, New York)
The Sultan Room (Brooklyn, New York)
Purgatory (Brooklyn, New York)
House of Yes (Brooklyn, New York)
Littlefield (Brooklyn, New York)
Shapeshifter Lab (Brooklyn, New York)
Our Wicked Lady (Brooklyn, New York)
Asbury Arts Center aka Babeville (Buffalo, New York)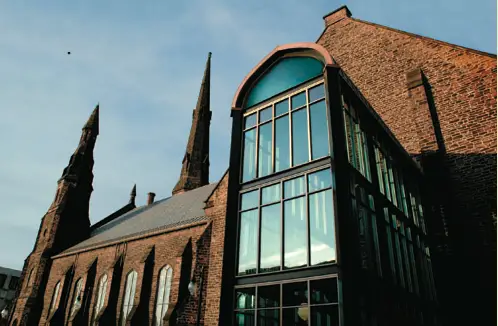 Town Ballroom (Buffalo, New York)
Fort Hill Performing Arts Center (Canandaigua, New York)
The Park Theater (Glens Falls, New York)
Center for the Arts of Homer (Homer, New York)
ISSUE Project Room (New York, New York)
Lola (New York, New York)
Drom (New york, New York)
Iridium (New York, New York)
Arlene's Grocery (New York City, New York)
Birdland (New York City, New York)
6 On The Square (Oxford, New York)
Patchogue Theatre (Patchogue, New York)
The Capitol Theatre (Port Chester, New York)
Bardavon 1869 Opera House (Poughkeepsie, New York)
My Father's Place (Roslyn, New York)
Troy Savings Bank Music Hall (Troy, New York)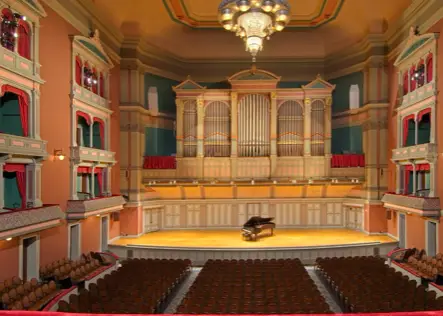 Asheville Music Hall (Asheville, North Carolina)
Paddy's Irish Pub (Fayetteville, North Carolina)
Fargo Brewing Company (Fargo, North Dakota)
Fargo Theatre (Fargo, North Dakota)
Sanctuary Events Center (Fargo, North Dakota)
Jilly's Music Room (Akron, Ohio)
Mapleside Farms (Brunswick, Ohio)
Bop Stop (Cleveland, Ohio)
Beachland Ballroom & Tavern (Cleveland, Ohio)
Grog Shop (Cleveland Heights, Ohio)
Woodlands Tavern / Woodlands Productions (Columbus, Ohio)
Stroede Center for the Arts/Defiance Community Cultural Council (Defiance, Ohio)
Marathon Center for the Performing Arts (Findlay, Ohio)
Ponyboy (Oklahoma City, Oklahoma)
Tower Theatre (Bend, Oregon)
Les Schwab Amphitheater (Bend, Oregon)
Volcanic Theatre Pub (Bend, Oregon)
The Vault Theater (Hillsboro, Oregon)
Kickstand Comedy (Portland, Oregon)
Roseland Theater (Portland, Oregon)
Afrodaddy's Jazz (Portland, Oregon)
The Siren Theater (Portland, Oregon)
The Old Church Concert Hall (Portland, Oregon)
Ardmore Music Hall (Ardmore, Pennsylvania)
ArtsQuest (Bethlehem, Pennsylvania)
Levitt Pavilion SteelStacks (Bethlehem, Pennsylvania)
XL Live (Harrisburg, Pennsylvania)
Jamey's House of Music (Lansdowne, Pennsylvania)
Chris' Jazz Cafe (Philadelphia, Pennsylvania)
The Fire (Philadelphia, Pennsylvania)
Helium Comedy Club (Philadelphia, Pennsylvania)
Mann Center for the Performing Arts (Philadelphia, Pennsylvania)
Underground Arts (Philadelphia, Pennsylvania)
World Cafe Live (Philadelphia, Pennsylvania)
Hot Mass (Pittsburgh, Pennsylvania)
3577 (Pittsburgh, Pennsylvania)
Thunderbird Music Hall (Pittsburgh, Pennsylvania)
Sellersville Theater (Sellersville, Pennsylvania)
118 North (Wayne, Pennsylvania)
Comedy Connection (East Providence, Rhode Island)
Arts Center of Coastal Carolina (Hilton Head Island, South Carolina)
The Concourse (Knoxville, Tennessee)
The Down Home (Johnson City, Tennessee)
Levitt Shell (Memphis, Tennessee)
Cannery Ballroom (Nashville, Tennessee)
The End (Nashville, Tennessee)
Exit/In (Nashville, Tennessee)
The High Watt (Nashville, Tennessee)
Mercy Lounge (Nashville, Tennessee)
Flamingo Cantina (Austin, Texas)
Giddy Ups (Austin, Texas)
Hotel Vegas (Austin, Texas)
Speakeasy (Austin, Texas)
Deep Ellum Art Company (Dallas, Texas)
Granada Theater + Sundown at Granada (Dallas, Texas)
Three Links (Dallas, Texas)
Bass Performance Hall (Fort Worth, Texas)
Tulips FTW (Fort Worth, Texas)
The Secret Group (Houston, Texas)
Warehouse Live (Houston, Texas)
The Bugle Boy (La Grange, Texas)
The Marc (San Marcos, Texas)
Rattlesnake Ballroom (Walnut Springs, Texas)
Stone Church (Brattleboro, Vermont)
The Birchmere (Alexandria, Virginia)
The Canal Club (Richmond, Virginia)
The Spot on Kirk (Roanoke, Virginia)
Bright Box Theater (Winchester, Virginia)
Make.Shift Art Space (Bellingham, Washington)
Wild Buffalo House of Music (Bellingham, Washington)
The Crocodile (Seattle, Washington)
El Corazon (Seattle, Washington)
The High Dive (Seattle, Washington)
Nectar Lounge (Seattle, Washington)
Aurora Borealis (Shoreline, Washington)
Spokane Valley Summer Theatre (Spokane Valley, Washington)
Purple Fiddle (Thomas, West Virginia)
Gibson Community Music Hall (Appleton, Wisconsin)
X-Ray Arcade (Cudahy, Wisconsin)
Thelma Sadoff Center for the Arts (Fond du Lac, Wisconsin)
Cavalier Theater (La Crosse, Wisconsin)
Warehouse (La Crosse, Wisconsin)
The Bur Oak (Madison, Wisconsin)
Weill Center for the Performing Arts (Sheboygan, Wisconsin)
Grand Theater (Wausau, Wisconsin)
The Crystal Grand Music Theatre (Wisconsin Dells, Wisconsin)