It's no surprise that the music industry has struggled to stay afloat since the start of the pandemic. Venues have shut down permanently and performers have resorted to online live streaming instead of in-person concerts. There is light at the end of the tunnel, though. The National Independent Venue Association (NIVA) is giving out its first set of grants to music venues around the country.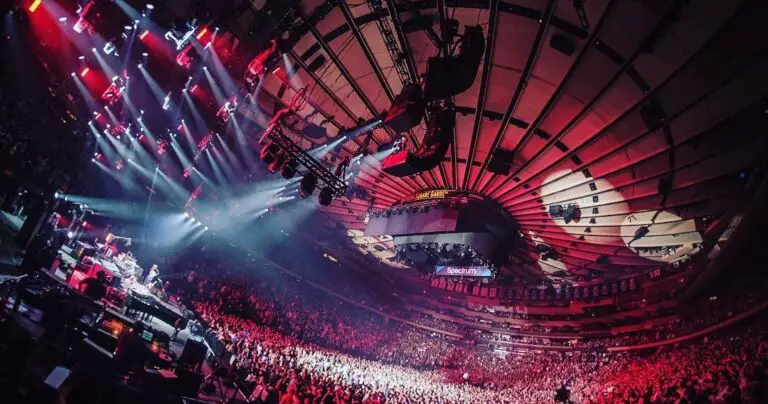 Music fans, artists and corporations from all over donated to NIVA's Emergency Relief Fund. This amounted to $3 million in short term relief for independent venues and promoters in need of economic help. The recently passed COVID-19 Relief Law includes provisions from the Save Our Stages Act, to give financial assistance to the music industry. Unfortunately, there's still time before they see any of the funds coming through. These grants are put in place to help keep the venues doors from closing.
This aid would not have been possible without the help of everyone who has supported NIVA. Thank you especially to the NIVA Emergency Relief Fund Committee co-chairs, Lisa Gedgaudas, Chris Zacher, and Carl Swanson, who dedicated endless hours to making sure this program could assist as many venues and promoters as possible. We're immensely grateful to them, but the NIVA Emergency Relief Fund is just a temporary life raft for these small businesses.

Rev. Moose – NIVA Executive Director
NIVA came to fruition when the pandemic forced large gatherings to come to an abrupt halt. Since then they have acquired 3,000 members in all 50 states. NIVA's goal is to preserve the environment of live music and to focus on separate and supplemental initiatives, such as the Emergency Relief Fund.
The Giving Back Fund administered The Emergency Relief Fund through a panel of third party industry experts.
"It's hard to imagine our futures without the lively spirit and culture of independent music venues," said Marc Pollick, president of the Giving Back Fund.
The fund is tax-deductible so that individuals, companies and foundations can contribute. They are currently still taking donations with a goal of $11 million to provide essential business relief to everyone who has applied.
With a maximum grant amount of $25,000, this is only short-term help. And we are pained that we can't provide grants to all who applied, because our industry's need far exceeds the donations we've collected so far. We're grateful that Congress passed the latest COVID Relief law, but it will likely take months before the grants are received. We're trying to help those most at risk of going under while they wait.

Rev. Moose – NIVA Executive Director
For now, NIVA will use these critical grants to help hold suffering businesses over until the COVID-19 law provides more permanent economic stability. This allows them to maintain their current payments in hopes that the industry does not flatline and when everything goes back to normal they can prosper ahead of this economic disaster.