The East Village of Manhattan has been home to immigrants, the working class, Beatniks, hippies and artists over the last 300 years. Originally home to the Lenape tribe before the arrival of Europeans, the East Village today is comprised of Alphabet City (the setting for the musical RENT), Ukrainian Village and the Bowery (home to CBGB). In the early to mid-20th century, it would be home to Jewish gangsters and Dixieland jazz at the famed Stuyvesant Casino.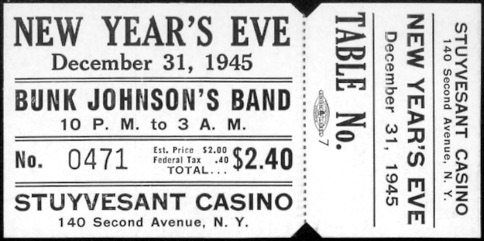 The name Stuyvesant has roots in America dating back to the 17th century, with the arrival of the Dutch in New York Harbor in 1624. Peter Stuyvesant would serve as Governor in Chief of Amsterdam in New Netherland, later named New York after surrendering the city to the British in 1664.
While he was effective with trade in New Amsterdam and created a sense of law and order for a diverse colony, Stuyvesant was intolerant of full religious freedom in the colony. In 1657 he refused to allow Lutherans the right to organize a church, and later refused to allow the permanent settlement of Jewish refugees from Dutch Brazil in New Amsterdam, joining Jewish traders already there.
Ultimately, directors of the Dutch West India Company needed to pressure Stuyvesant to allow Jewish immigrants to stay in the colony as long as their community was self-supporting. Still, Stuyvesant and the company would not allow them to build a synagogue, leading them to worship at a private house instead.
The name Stuyvesant would end up having a negative connotation, as he did few favors in his life to gain support of those he was placed in charge of. Upon turning over New Amsterdam to Britain after no one would defend the city, his name was tarnished. He would eventually settle on a farm, a bouwerie, until his death in 1672.
Two and a half centuries later, the name Stuyvesant would be fading as a surname, but was the given name of an East Village casino with a rich 20th century history.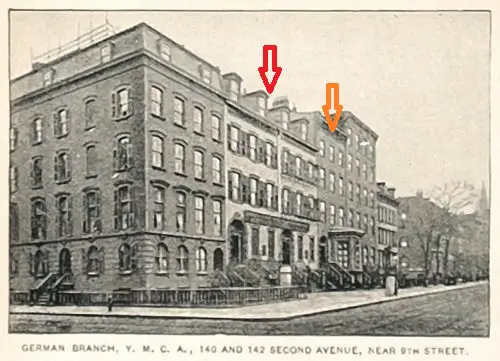 The Bowery attracted Irish and German immigrants starting in the 1850s, Poles and Ukrainians arrived in the 1880s, and by the early 1900s, Italians and Eastern European Jews arrived.
Originally a German YMCA beginning in 1881, the building was a pair of late federal-style houses, dating back to around 1830 when the area was known as "Little Germany." The building stayed intact and in its original form, with sloped peaked roofs and dormers at the top, meaning the YMCA had not changed much of the exterior, and perhaps the interior as well.
Around the late 1800s, this area of Manhattan's Lower East Side became the center of Jewish life in America. Crowded and culturally vibrant, a rise in crime would lead to gangs forming by the end of the century. Second Avenue was a main road, bustling with theaters, cafes, nickelodeons, bars, and vaudeville houses, making the region a draw beyond its residents.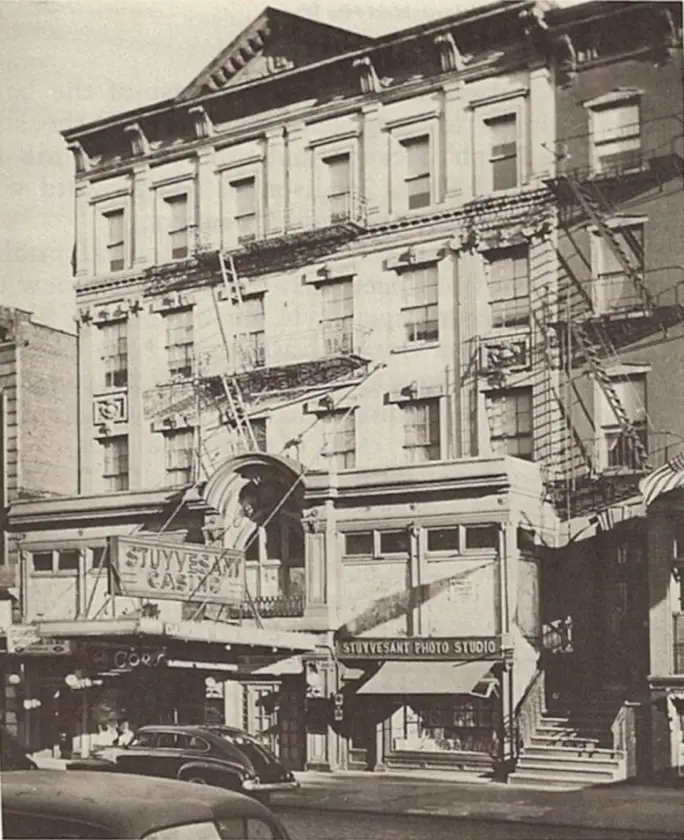 In 1910, Stuyvesant Casino opened at 140-142 2nd Avenue, owned and operated by Gerson Schmidt, an Eastern Europe immigrant from Galicia (now located in Ukraine). This stretch of 2nd Avenue encompassed part of Stuyvesant's farm, and thus the name was given to the business.
The Stuyvesant Casino offered sumptous food, dazzling decor, and a first-class house band. High rollers and hitmen were among the clientele, particularly Big Jack Zelig, head of the Eastman Gang after the death of "Kid Twist" Max Zwerbach, in 1908.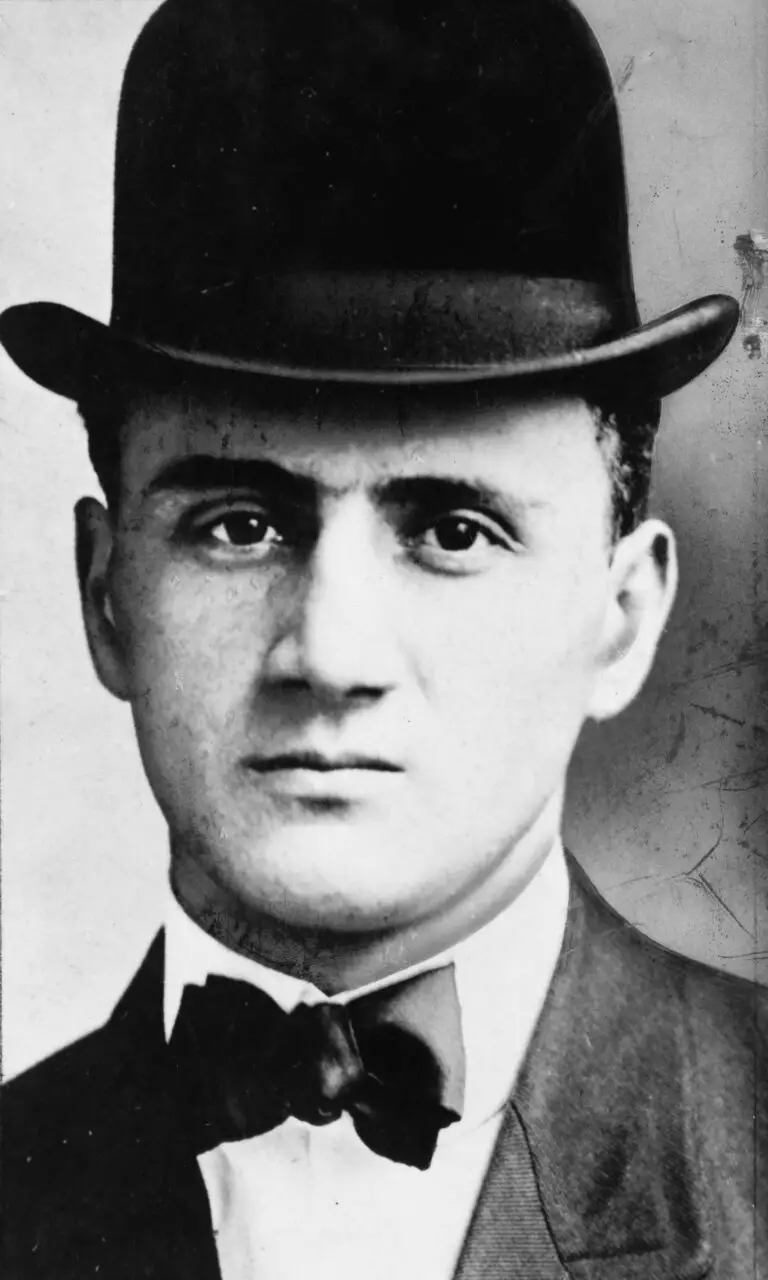 During a party on December 2, 1911, Zelig lured a drunk "Julie" Morrello, an Italian gangster called "one of the most notorious gun and knife fighters on the east side, to Stuyvesant Casino. Around 1am, the lights went out and four shots rang out. As the lights flickered on moments later, Morrello was lying prone on the dance floor, filled with bullets.
In post-World War I New York City, Stuyvesant Casino would be a notorious hangout for Jewish gangsters, but by World War II, the venue became known for music producing the hits.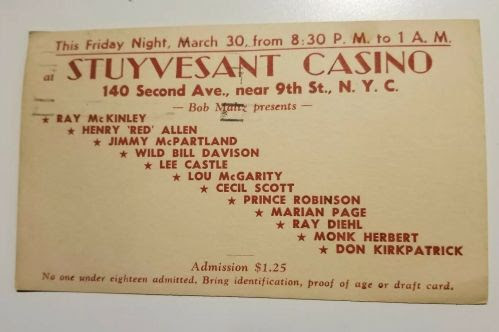 In the 1940s and into the 1950s, Stuyvesant Casino became a popular destination thanks to the arrival of New Orleans and Dixieland jazz artists. Big names such as Sidney Bechet, Wild Bill Davison, Rex Stewart, James P. Johnson, Georgie Lewis, Joe Sullivan, the great Bunk Johnson, and the Conrad Janis Tailgate Jazz Band could be heard for the low cost of $1.25.
Owner Gerson Schmidt was at one point encouraged by the Stuyvesant's head waiter to allow a band consisting of his three sons to perform at the Casino. The three Perelmuth Brothers – Pinchas (violin/vocals), Michoyl (piano) and Sender (bass) – were a hit, leading to partygoer and movie theater impresario Samuel Lionel "Roxie" Rothafel, to discover Pinchas' voice and recognize his potential. When Roxie asked why he was only singing in a "mere catering hall," Perelmuth responded, "I would love to be an opera singer, but don't have the money for a vocal coach."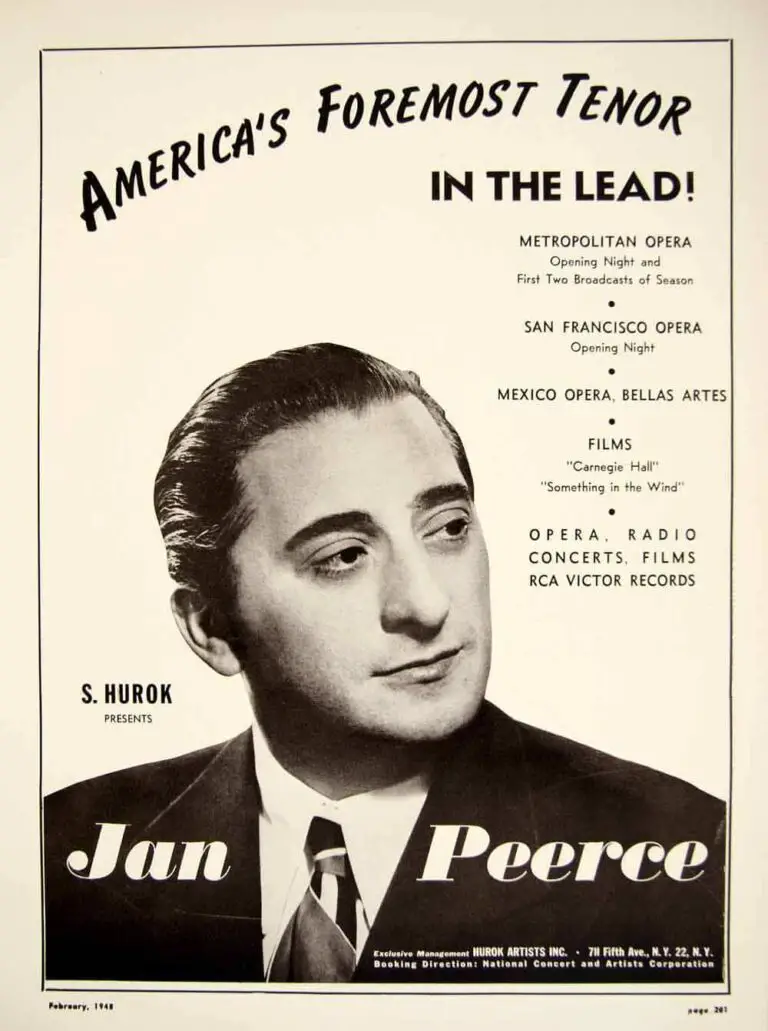 Roxie would take Pinchas under his wing and helped him get his break, helping him study voice and making his name among the opera elite of New York City. Perelmuth would make his debut at the Metropolitan Opera in 1933, under a new name, Jan Peerce. He would make his Broadway debut in 1971 in Fiddler on the Roof, a far distance for the son of Russian immigrants to travel from the Lower East Side.
As noted in the book The Jews of Capitol Hill, Gerson had a son, Mordechai, who married Myra Bank, the daughter of Galician immigrants. The two would have a son, Lawrence Jack Smith, a Democrat from Florida who served five terms in the House of Representatives from 1983-1993. Smith, whose parents ran catering establishments in the New York kosher catering scene, would work for their business and at Stuyvesant Casino from an early age.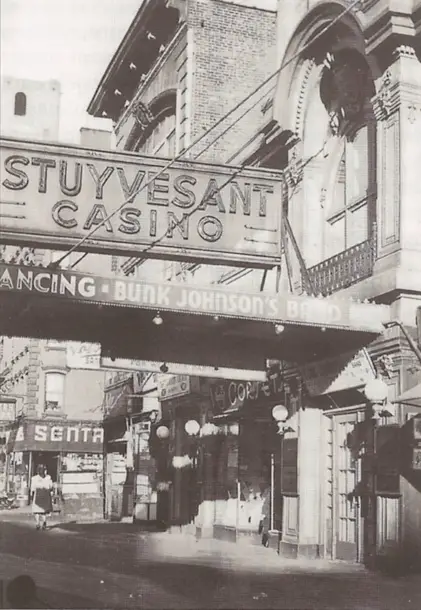 When the Dixieland jazz made its way north, Gerson's Stuyvesant Casino was the natural stop for an eclectic melting pot of music. Saxophone great Steve Lacy hung around the Casino as a teenager was exposed to early Dixieland Jazz greats, some of whom he would join there on a regular basis, including Henry Red Allen, Pee Wee Russell, Buck Clayton, and his teacher, Cecil Scott.
New Orleans bandleader Bunk Johnson would frequently perform at Stuyvesant Casino, occasionally joined by Louisiana-born bluesman Huddie "Leadbelly" Ledbetter, who lived on nearby East 10th Street. Trumpeter Hot Lips Page recorded a version of the 1924 classic "When My Sugar Walks Down the Street" at the Casino, and would later open rival venue Birdland with Charlie Parker, who lived nearby on Avenue B, in 1949.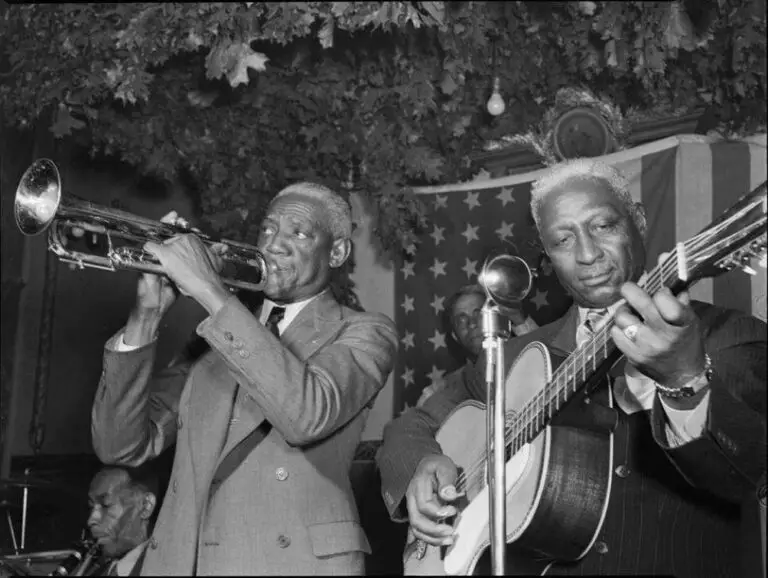 Robert Thompson, a Dixieland drummer known for his group The Red Onion Jazz Band, recalled Bob Maltz as an organizer of jam sessions at Stuyvesant Casino that attracted well paid world class musicians. The Red Onion Jazz Band served as legendary Dixieland revivalists, borrowing the name from Clarence Williams' traditional New Orleans supergroup Red Onion Jazz Babies, which included Sidney Bechet and Louis Armstrong playing together for the first time in studio.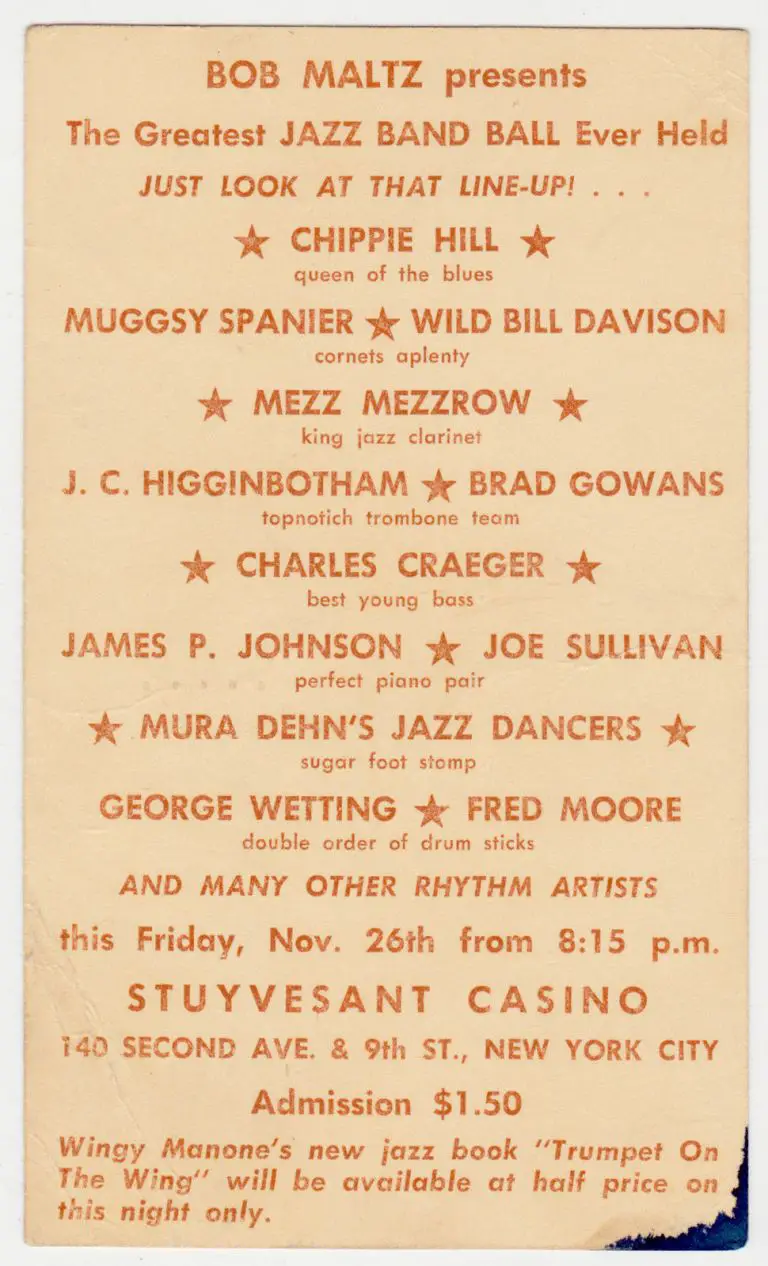 The Red Onion Jazz Band would perform into the 1960s, just as folk music made its way through Greenwich Village. In the Tradition would bring together folk musicians by way of Dave Van Ronk and his Prestige label, along with jazz musicians for a unique album. Vocalist Natalie Lamb would perform with The Red Onion Jazz Band and in 1972, married Thompson. A few years later, the group's long-time trombonist, Dick Dreiwitz and his wife Barbara – a Hunter College alumnus who switched from French horn to tuba so she could play Dixieland jazz – would welcome a son, Dave. Now the bassist for Ween and Joe Russo's Almost Dead, Dave Dreiwitz continues a tradition forged in the East Village confines of Stuyvesant Casino. The Red Onion Jazz Band would continue to perform until Thompson's death in 2010.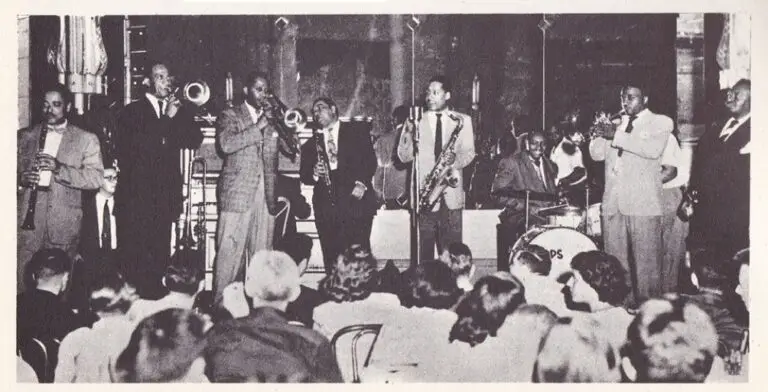 A first hand account of Stuyvesant Casino from Mr. Madison Arnold, as shared with Jazz Lives:
I was one of the steady jazz loving week-end customers at the Central Plaza and Stuyvesant Casino from around 1950 to 1952 and got these post cards weekly. This is the only one I kept. I started when I was still in Erasmus Hall H.S. (they didn't card in those days). My favorites were Bechet & Wild Bill but I loved them all. Among my memories: I helped Pops Foster put his bass in a cab one night and we went to the Riviera on Sheridan Sq., Red Allen pulled me up on stage once and we sang "The Saints Go Marching In" together. I became friendly with Baby Dodds and invited him over for dinner one evening to our apartment in Brooklyn. I also visited his place in Harlem. I have a Xmas card he sent me, written, I think, by his lady friend as I don't think he could write. My personal Louis Armstrong stories are even better! (at least to me). He was a wonderful guy.

Mr. Madison Arnold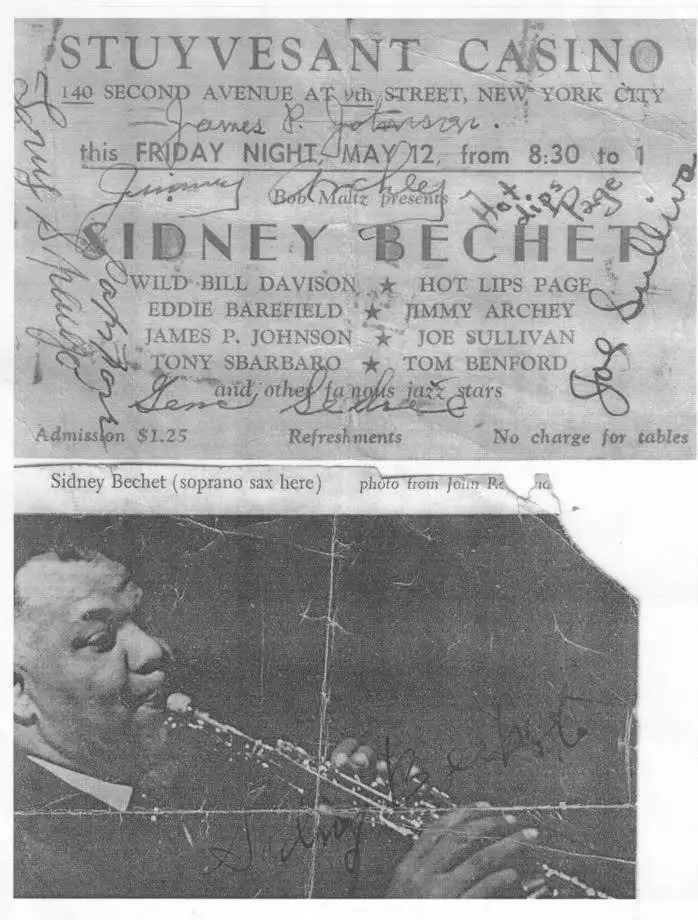 By the mid-1950s, due in part to restrictive immigration laws and a rise in crime and building abandonment, Stuyvesant Casino would close its doors. A home for Eastern European refugees since the late 1800s, new immigrants from Poland and Ukraine headed to the East Village for an escape from communism in the mid-20th century, in addition to Puerto Ricans who had U.S. citizenship.
Stuyvesant Casino also contained the Ukrainian National Home, a community center that opened in 1958, an effect of the change in neighborhood demographics. Offering cultural and social services to the East Village's Ukrainian population, an area now known as Ukrainian Village, the "Ukie Nat" hosted a diverse array of artists in the 1980s including Elvis Costello, New Order, and the Misfits, as well as balalaika music filling the Ukrainian Home Restaurant.
New Order would perform their first American show at Ukrainian National Home, testing out new material that built off Joy Division's sound. During the 80s post-punk era, synth-based freestyle and electro could be heard at downtown clubs – a melding of white, Latino and Black artists who were mixing in the same area where punk rock inspired New Order's early sounds.
Looking back on Stuyvesant Casino's heyday, jazz music from beyond New York would find a home in this region of the city that so many others had sought refuge in for centuries prior. Home to Germans, Jews, African-Americans, Ukrainians and many more, the area at 140-142 Second Avenue has been a bustling center of cultural diffusion and artistic growth for nearly two centuries, and continues to be so today. The original Stuyvesant Casino building burned down in 1985.
As we close out this look at Stuyvesant Casino, listen to a WMGM broadcast from Friday, March 14, 1952, via Jazz Lives, featuring Master of Ceremonies Aime Gauvin, joined by Jimmy McPartland (cornet), Ziggy Elmer (trombone), Bud Freeman (tenor saxophone), Bob Wilber (clarinet), Kenny Kersey (piano) and Don Lamond/George Wettling (drums). They perform a medley including "Saints, "Lady Be Good," "Coquette," and "The World is Waiting for the Sunrise."
Thank you to Russell Sage College Library for their help with research for this article.