Eastbound Throwdown returns this all to Irwin Farm in Salem, NY, with hosts Eastbound Jesus performing both days.
After canceling the 2020 event due to the coronavirus pandemic, Guthrie/Bell Productions and Eastbound Jesus will host a slightly scaled down event, with a capacity of 500. And while in previous years there was music on two stages, this year there will only be one. The rest of the artist lineup will be announced at a later date.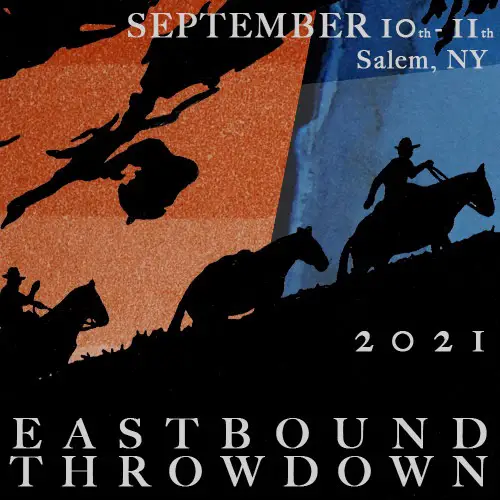 The Eastbound Throwdown is held at the Irwin Family Farm in Salem, NY, located near the Vermont border, roughly 45 minutes east of Saratoga Springs. A fifth generation owned and operated farm focusing on beef and hay production, for one week of the year, they move the cattle, clean up some fields and are hosts the festival.
The Throwdown is a grass-roots homegrown festival, with the band members and Irwin Family working side by side to make it all possible for music fans from near and far.
Two day passes with camping included go on sale this Friday, May 28th at 12pm for $80. All ages are welcome. Tent camping is included in the ticket price, with RV passes available for an additional fee.
Tickets are available here and up to date event details can be found here.