One of rock journalism's most experienced, insightful and productive writers, Joel Selvin, has created a fresh take on the telling of the birth of L.A. pop and the California dream of the '60s with his latest book, Hollywood Eden: Electric Guitars, Fast Cars and the Myth of the California Paradise.
When it comes to writing about rock music, and writing about it very well, few can match Selvin. From 1969 – 2009, he was a rock music critic for the San Francisco Chronicle, as well as a contributor to Rolling Stone, Melody Maker, the Los Angeles Times and many more. He has written or co-written excellent books on artists like Ricky Nelson, The Grateful Dead, Sly and the Family Stone and Sammy Hagar, events like Monterey Pop, The Summer of Love, Altamont and the birth of the dance craze The Peppermint Twist at one of the pioneering NYC club scenes, The Peppermint Lounge.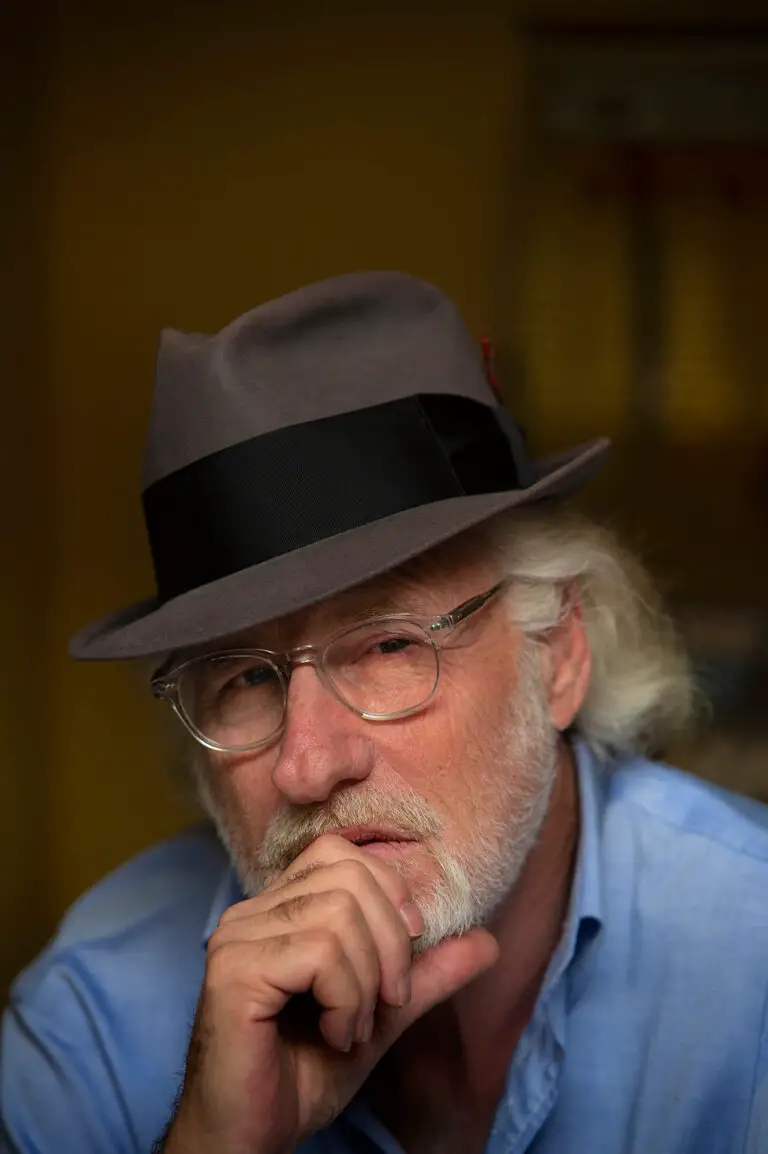 With his masterful 2014 book, Here Comes the Night: The Dark Soul of Bert Berns and the Dirty Business of Rhythm and Blues, Selvin rescues from obscurity one of the most innovative producers/songwriters of the '60s, a man who was largely forgotten after his death in 1967 at age 38. Berns was the man who brought Latin swing to rock with his first hit production, "A Little Bit of Soap," in 1961, as well as the architect of many of Atlantic Records' early hits for R&B stars like Solomon Burke, Esther Phillips, Ben E. King and Wilson Pickett. Berns was also the writer of classics like "Twist and Shout," "Piece of My Heart," "Cry Baby" and "Hang on Sloopy," and the producer of mega-hits like the Drifters' "Under the Boardwalk," Barbara Lewis "Baby I'm Yours" and Van Morrison's "Brown Eyed Girl."
If all his books have one thing in common, it is Selvin's skill as a storyteller.  His books read like someone spinning a long yarn around a campfire. They are incredibly rich in fact and scene-setting details, and compulsively readable. Hollywood Eden is cut from the same mold.
Selvin's latest tells the story of a group of young musicians who came together at the dawn of the '60s to create the lasting sound that powered the myth of the California dream. Central to the saga is a group of sun-kissed teens from the University High School (Uni High) Class of '58, which included surf music pioneers Jan and Dean, bizarro rock impresario Kim Fowley, drummer Sandy Nelson, Nancy Sinatra, the Beach Boys' Bruce Johnston and Kathy Korner, the petite teen surfer who inspired the book and movie Gidget. They came of age in Southern California at the dawn of a new era when anything seemed possible. These were the kids who created the idea of modern Southern California, complete with surf music, hot-rods and electric guitars, that the rest of world saw as a teenage paradise on earth. 
The forward to the book sets the Rock-n-Roll high school scenario by also listing the alumni of other schools, like Hawthorne High (Brian Wilson) and Fairfax High (Phil Spector, Herb Alpert, Wrecking Crew sax man Steve Douglas and songwriters P.F. Sloan and Steve Barri), sound-obsessed youngsters who would go on to revolutionize pop music. Some of the Angeleno legends referenced were native New Yorkers or had Big Apple connections, like the Mamas and the Papas and Phil Spector. With all their glorious accomplishments, some of the stories here end with the characters getting burned, for flying too close to the sun or driving too fast and crashing. The latter was the case for Sandy Nelson, who had a smash hit with the drum solo-driven instrumental "Teen Beat" and especially Jan Berry of Jan and Dean.
Berry is the worthy centerpiece of the story, another legend whose accomplishments are getting lost with the passing of time. Tall, blonde, handsome, athletic and with a magnetic personality, Berry's adventures in music started in the late '50s, when he formed a doo-wop group called The Barons, which included folks like Sandy Nelson, Bruce Johnston, actor-to-be James Brolin and, of course, his partner-to-be Dean Torrence.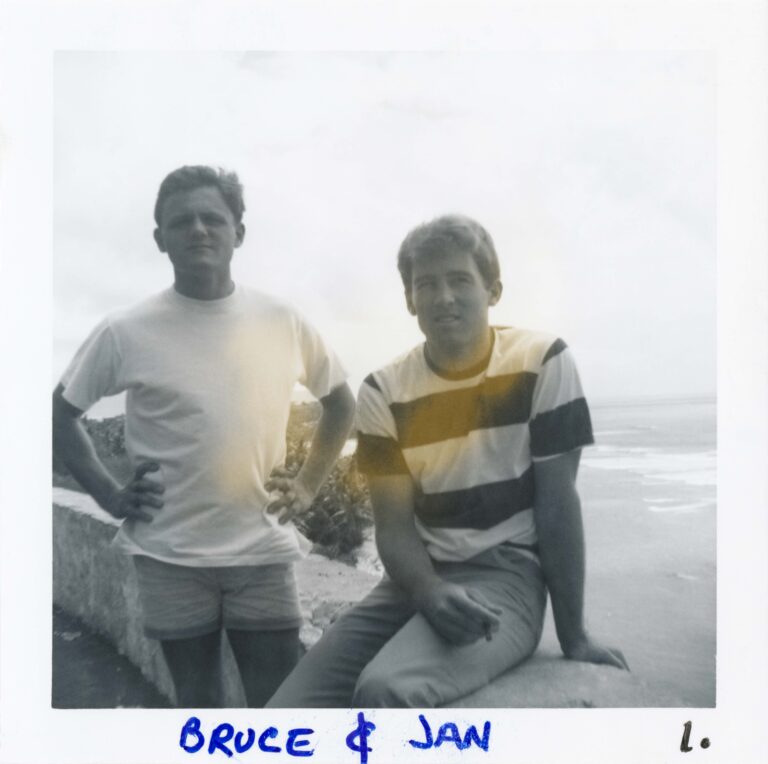 With his father's gift of an upright piano and two Ampex reel-to-reel tape recorders, Berry set to experimenting in his garage. He started bouncing tracks and stacking vocals to create a sound that would become the signature of the sunny California dream, it would also serve as the template for a legendary musician he would come to work closely with, Brian Wilson.
When Torrence was conscripted into the army, Berry teamed up with Arnie Ginsburg and scored a hits, including "Jennie Lee" and "Gas Money" as Jan and Arnie. By 1959, he was back in business with Dean scoring a Top 10 hit with the Herb Alpert-produced "Baby Talk." Even though he was attending medical school, Berry also had the energy to write and produce for other artists like The Rip Chords, The Matadors and actress-turned-singer Shelley Fabares.
Jan and Dean's commercial peak was from 1963 – 1966, when they scored sixteen Top 40 hits, many in collaboration with Brian Wilson like the Wilson-Berry penned "Surf City," along with "Drag City" and "The Little Old Lady from Pasadena." Berry's fate would be presaged with his #8 hit from 1964, "Dead Man's Curve."  In April 1966, he would crash his speeding car right near this very curve and suffer serious brain damage and paralysis that would essentially put an end to his creative career.
Also noteworthy in Hollywood Eden is the fascinating career of Bruce Johnston. A child of privilege from Bel-Air, Johnston also made some major strides while still in high school, playing with Richie Valens, The Everly Brothers and Eddie Cochran and producing and playing on  Sandy Nelson's "Teen Beat." He also produced the Rip Chords and his own string of surf and car singles, with future Byrds producer Terry Melcher. In 1965, he joined the Beach Boys and was featured on some of their classic albums like Pet Sounds, Sunflower and Surf's Up.
Drummer Sandy Nelson's story is another interesting one that was, like his good friend Berry's, derailed by driving too fast. Nelson served as a session drummer on early hits by Phil Spector and the Hollywood Argyles, before scoring a million-selling, Billboard Top 5 hit with the drum solo driven "Teen Beat" in 1959. Nelson pounded out two more Top 10 hits, including "Let There Be Drums," before a 1963 motorcycle accident led to the amputation of his leg.
Readers will also be intrigued by Selvin's telling of the story of Nancy Sinatra. He tells how Ol' Blue Eyes' little girl went from nowhere in her singing career by playing the "good girl" before scoring a worldwide #1 as the "bad girl" who snarled  "These Boots Are Made for Walkin'." 
Selvin's latest provides tons of enlightenment on the careers of more L.A. legends like performer/record company head Herb Alpert, the Mamas and the Papas and their producer Lou Adler, Phil Spector, Kim Fowley and, of course, Brian Wilson and the Beach Boys. The book ends with the release of Wilson's crowning achievement, "Good Vibrations," and beginning of his decline with the commercial failure of Pet Sounds and its abandoned follow-up Smile.
With America hopefully finally coming out of the long Covid-19 quarantine, Selvin's Hollywood Eden will be a great summer read for music-lovers who want to experience the sunshine sounds and some California dreamin'.